Retail: Survival of the Fittest in the Digital Age.
The future of retail remains a hot topic. Game-changing technology continues to impact traditional brick-and-mortar, making this historically dynamic market ever more so. Headlines continue to promote the debate with store closing announcements and shopping habit trend pieces. Yet at RSP, our retail teams are as busy as ever.
We convinced four of them to slow down enough to share their insights after attending the 2017 International Council of Shopping Centers (ICSC) CenterBuild conference. While each work with different clients on different retail project types, their collective experience and takeaways confirm that retail is, in fact, booming.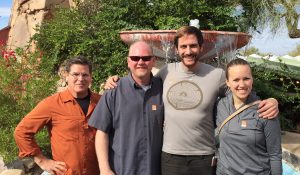 Bill Wittrock AIA – With over 30 years of experience, Bill is a sketch artist with a passion for architecture. A talented and award-winning designer with a sense of humor, his expertise is in retail and large-scale mixed-use developments across the country.
Jeff Hysjulien AIA, LEED AP – As our mixed-use and lifestyle center expert, Jeff excels at providing innovative design solutions. He is a trusted advisor to his clients and colleagues and exudes a contagious enthusiasm for projects ranging from retail to health and wellness.
Jered Tucker LEED AP – An excellent multi-tasker, leader and client liaison, Jered is a model project manager. He has completed hundreds of Target projects, from NYC to LA. He is diligent in providing high-quality work with a bit of gusto to keep things fun.
Jackie Miller – From retail and restaurant to a bit of hospitality, Jackie understands that the details make all the difference. As our resident millennial and trend expert, she gets that architecture can be curated to deliver a superior experience for the client and the end user.
Q: At the conference, Garrick Brown, Vice President of Retail Research with Cushman & Wakefield was the keynote speaker. What helped validate your understanding of where we're at in the market?
A: Jeff Hysjulien – There has been a convergence of four main factors resulting in the current state of the retail market. This convergence has resulted in the, so-called, "apocalypse" we are in today. Brown presented the following reasons:
Acceleration of newCommerce (connecting retail services, logistics, industrial and e-commerce)
Over retailed marketplace
Race to the bottom discounting (rise of off-price)
Shifting consumer patterns (millennials spending differently than in the past)
Q: From these factors, how does this relate to your day-to-day work?
A: Jered Tucker – The number of retail stores closing is almost equal to the number of stores opening this year. Brown's presentation highlighted the fact that retail is not dying, it's simply being reimagined. Online traffic is taking over brick and mortar shops but successful retailers are managing to adapt by fully integrating physical stores with their e-commerce presence.He noted the largest expansion categories for retail in 2017 and 2018 are discount stores. We agree and have witnessed it in our work with Target. They are catering to consumers by opening small format urban stores, remodeling existing stores, launching new in-house brands and filling over half of their online orders from the stores – thus proving how important the brick and mortar location is. These investments were reflected over the 2017 holiday with strong sales for the Minneapolis based retailer.
"Target sales up 3.4% from last year – exceeding forecasted expectations," according to Fortune.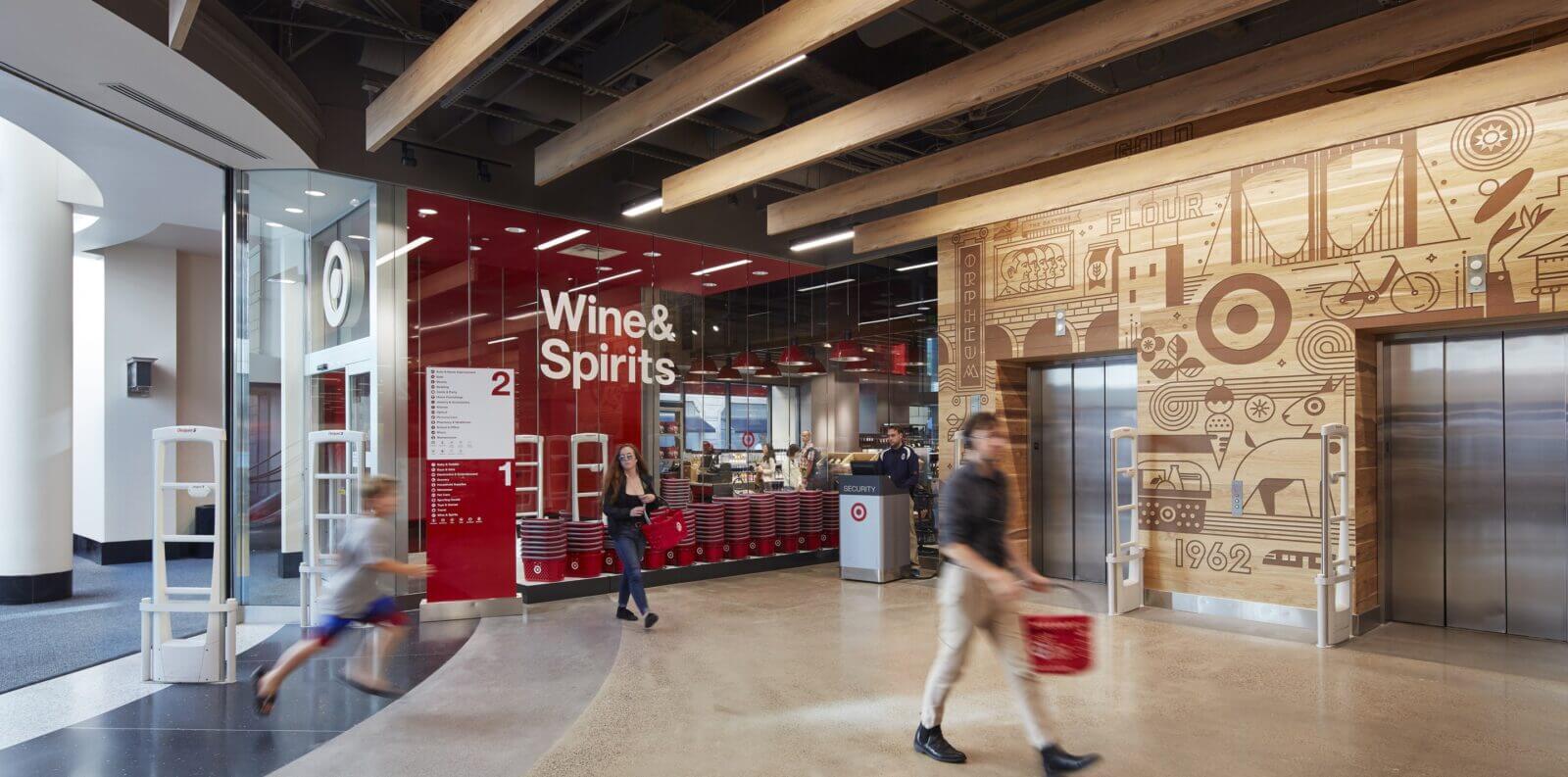 A: Jackie Miller – These investments are making all the difference. A key theme at the conference was about the opportunities that exist in redefining existing retail spaces. The focus now is catering to Millennials and creating community-based experiences. The retailers that are blending the physical with the digital are flourishing. Target is using their stores as "pseudo" warehouses to assist with speedier service for their online sales. These proactive measures are making all the difference to the customer and the business.
Millennials, like myself, appreciate the discount stores' convenience and prices. But it's important to have options. Like supporting local businesses and encouraging ethical consumerism. Demanding good customer service and a memorable experience while expecting a matchless online presence. And don't forget about expedited shipping. The industry is changing rapidly and the demand for improving the experience is high. But the possibilities are exciting. We, the consumer, are having more of a say.
Q: While we're all busy embracing the physical and digital trends, what is going on in the food and beverage portion of the industry?
A: Jackie Miller – The drinking and dining experience is hot right now. It's all about the experience. I think everyone can appreciate good food, but patrons are insisting on a fun experience on top of that – an experience they can share on all their social platforms. Craft breweries, for example, are allowing consumers to observe the inner workings of their craft while enjoying the fruits of their labor all in one location. They are embracing local flair and either accommodating their own chefs or partnering with the food truck scene.
People want to be entertained with a one-of-a-kind experience. Brown echoed this numerous times. Millennials are spending more on experiences than stuff. The brewery scene alone is growing at an astonishing rate and the trend has not yet matured across the nation. Fulton Brewery and Venn Brewing are just two of the many craft breweries in Minneapolis that RSP has designed, and more are in the works.
"Ten years ago, there were approximately 1,500 combined brewpubs, microbreweries and regional breweries across the country. Today, there are over 5,000."
Q: Jeff, as a lifestyle center expert how are you, as a designer, catering to the diverse crowd of consumers?
A: Jeff Hysjulien – Victor Gruen, the father of the American shopping mall said: "Give people a reason to come." I find that true in every project I touch. I presented a case study at CenterBuild this year about a collaborative project with Simon Property Group and Life Time. We are repositioning an anchor retailer into an experiential lifestyle center to provide a more appealing destination. The industry is redefining what a traditional shopping mall anchor can be. Our project is diversifying the site to include a fitness center, a co-working space, an indoor sports arena, dining opportunities and more – giving people another reason to come to the mall.
Jackie mentioned Millennials, but people of all ages are spending more money on experiences like traveling, dining out, gym memberships, entertainment and technology than clothing and accessories. As designers, we need to work collaboratively with developers and owners to drive traffic. Again, give people a reason to come. Repositioning existing malls, strip centers and downtown buildings is our reactive approach to this evolution. For example, RSP's transformation of a former Macy's in downtown St. Paul, MN into a mixed-use destination is stimulating traffic into a once quiet building. Like Jackie said, it's all about finding the opportunity to redefine existing retail spaces.
Q: On the other hand, we have seen new suburban shopping developments going up. How can existing retail compete?
A: Bill Wittrock – There are reactive opportunities, like renovating an existing space, and then there are proactive build-to-suit opportunities. The vast majority of retail is located in the suburbs. Why? Because over 50 percent of the population live in the suburbs. Brown's research verified that urban household growth has doubled its usual rate in the past decade. But the suburbs will continue to attract families and retail growth. Some of the biggest work we are doing in our retail studio is the large suburban mixed-use retail centers.
CityPlace and Central Park Commons, just completed in Minnesota, are two mixed-use open-air lifestyle centers RSP designed from the ground up. From the large scale master plan to the details of the lighting and unique brick patterns, the goal is to create a one-of-a-kind experience. A work-play-stay community with convenient pathways that welcome pedestrians and bikers. These attractive multi-purpose destinations are going up in suburbs across the country.
We are creating high-quality destinations. The goal with the multi-tenant mix is to attract people to the site, for a variety of reasons, and give them a reason to stay longer. Public spaces with artwork, greenspace and seating. Lighted pathways for comfortable window shopping, dog walking and biking. Theaters and dining. Fitness centers and office buildings. Housing and hotels. Attractive architecture can create cozy environments with a community feel offering a one-of-a-kind experience for millennials, young families and empty nesters.
Q: Exciting things are happening in retail right now. It is a fast-moving industry. How do you keep up?
A: Jered Tucker – Yes, there is a lot happening right now, but that's always the case with retail. It's why we all love it. Our clients are embracing change and strong, collaborative partners in these new frontiers. Retail has been a cornerstone of our firm since the beginning. It never gets old nor will it ever go away. Consumers will always want the shopping experience and we will be here dreaming up new ways to make it fresh and exciting. It's why we do what we do.