Hot Spots: Venn Brewing, a South Minneapolis brewery below an apartment complex.
Venn Brewing Co. is now serving up brews on the ground level of the Oaks Station Place apartment complex in south Minneapolis.
By Dan DeBaun, Minneapolis / St. Paul Business Journal Jan 2018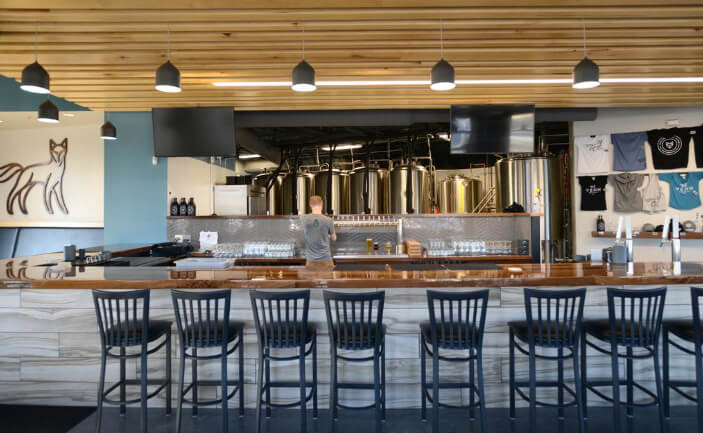 The brewery and taproom, which opened its doors in December at 3550 E. 46th St., has a wide selection of beers on tap, rather than a specific brew focus. With a tagline "local craft, global flavors," Venn Brewing's beer list ranges from a British Pale Ale to a Belgian Tripel.
"The hope is to always have at least one offering, if not multiple offerings, from what I consider the four major brewing regions of the world: The U.S., Germany, Belgium and the U.K.," Venn Brewing CEO and Head Brewer Kyle Sisco said.
The business is co-owned by husband-and-wife duo Kyle and Connie Sisco. Kyle Sisco was a home brewer for about a decade and previously worked for Wicked Wort Brewing Co. in Robbinsdale for about a year and a half. The Siscos took control of Venn Brewing after an ownership group of four others couldn't get the business up and running. Kyle Sisco, who had been hired by the group as its head brewer, decided to take over the concept and searched for locations.
"We found [this] site and fell in love with it, first and foremost, for the proximity to the train station," he said. "There's a ridiculous number of people that pass by here every day. The neighborhood is also kind of a desert as far as breweries and brewpubs go."
The brewery's 4,400-square-foot space will be able to seat about 125 people inside and an additional 100-plus in an outdoor patio in the spring and summer. When the weather gets nice, staff can open garage doors to combine the indoor and outdoor space. Venn Brewing won't serve food, but customers are allowed to bring in their own, and food trucks are expected to be an option in the warmer months.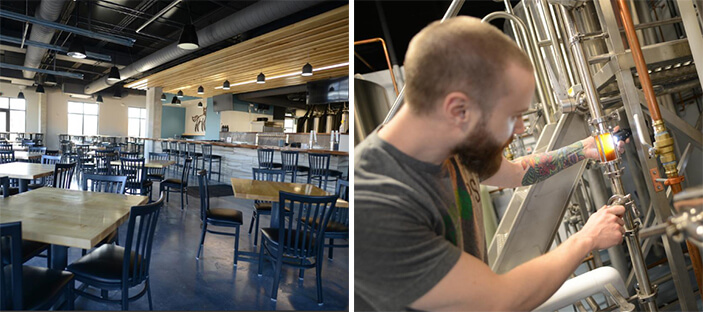 "There's a ton of breweries opening up all the time and how do you compete? There's certainly challenges," Connie Sisco said. "We're kind of coming into this as [wanting] to be this neighborhood taproom."
The Sisco's worked with Minneapolis-based RSP Architects to design Venn Brewing. Minneapolis-based Building Assets was the general contractor. Jason Sandquist with Loop Commercial represented the Sisco's in their site search.
The business has an annual revenue projection of $800,000, Kyle Sisco said. It will employ about 20 people. Hillary Blair is the taproom general manager.
The brewery is open Wednesday and Thursday from 3 p.m. to 11 p.m., Friday from 2 p.m. until midnight, Saturday from noon until midnight, and Sunday from noon until 9 p.m.