RSP Wins: 2017 MSCA STARR Awards
The RSP Retail team proudly accepted four awards at the 2017 Minnesota Shopping Center Association's (MSCA) STARR Awards. The STARR Awards recognizes the best retail design, development, and construction projects from across the state. Firms enter recently completed work in a wide array of retail, restaurant and mixed-use categories.
Our retail team (pictured from left to right: Alyssa Maristela, Bill Wittrock, Ryan Sommers, Natina James, Jeff Hysjulien, Jackie Miller, and Anna Stoltenberg) was there to enjoy the evening and congratulate all participants on a job well done. To see all 2017 MSCA STARR Award winners, click here.
Thank you to our clients for envisioning great projects and our partners for making these projects a success. The project wins include:
New Construction – Retail Over 50,000SF
CityPlace (Phase II SE Retail)
Woodbury, MN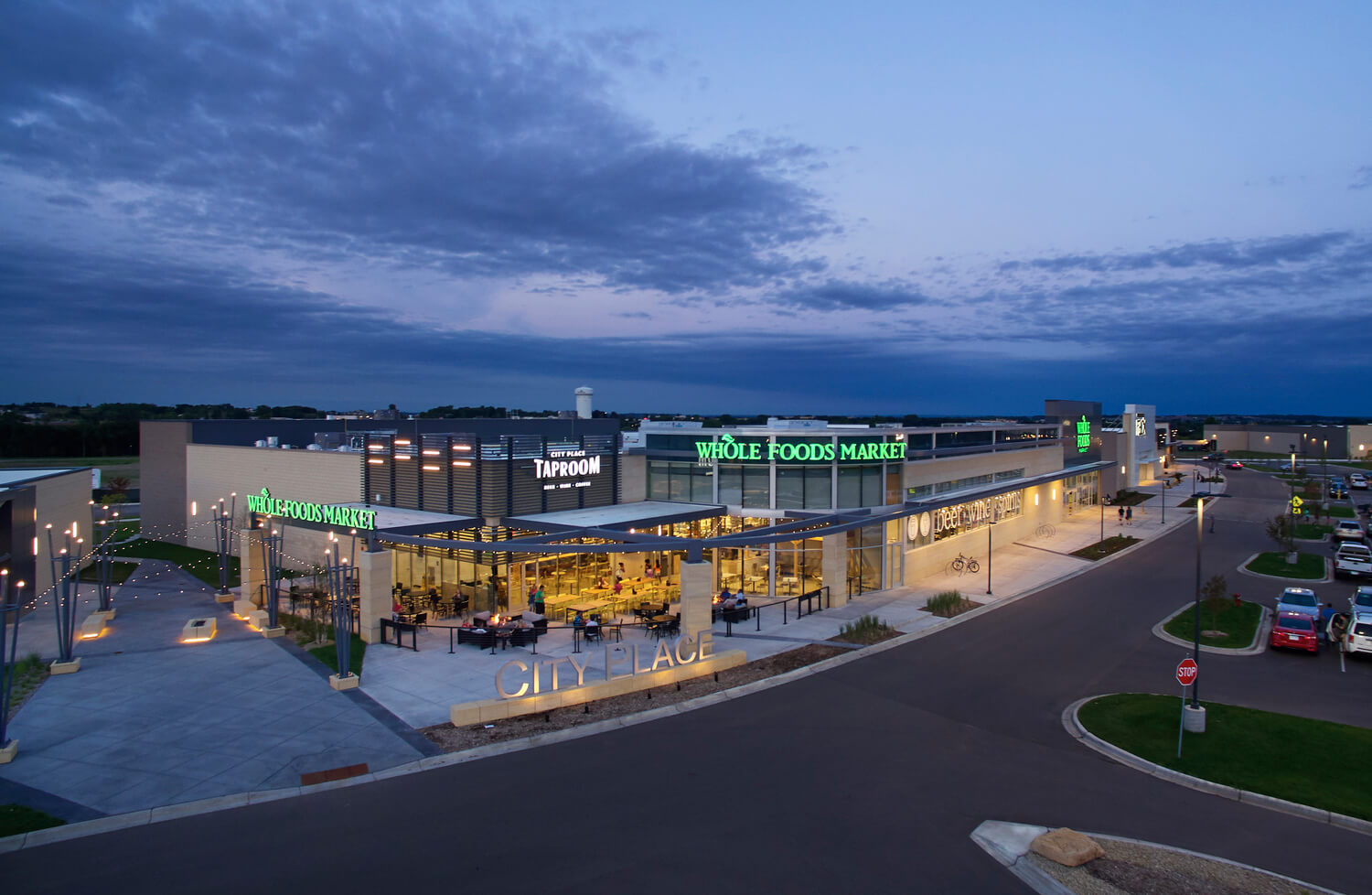 RSP's master plan for CityPlace focused on connecting the dots and providing a variety of opportunities. The result? A true work-play-stay community with diverse options for food, recreation, shopping and cultural activities. One deserted building transformed into a place-making development. CityPlace is now an inviting venue with layered spaces connecting users to a destination.
Design & Aesthetics Renovation/Remodel – Interior Retail Under 5,000SF
Element Bar and Lounge – Treasure Island Resort & Casino
Welch, MN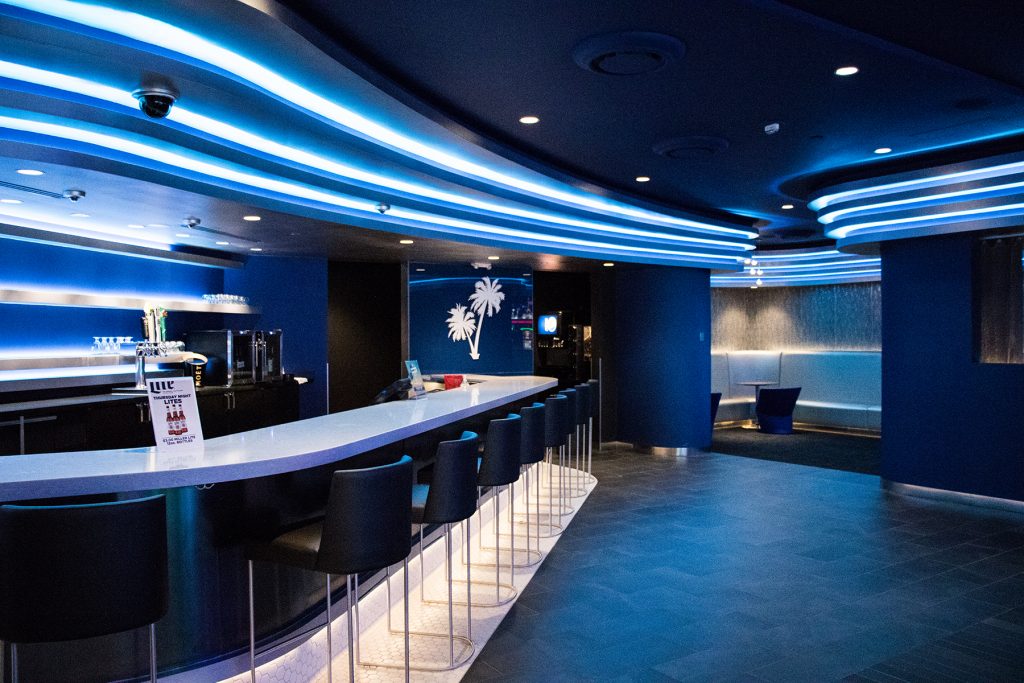 Treasure Island Resort and Casino is embarking on a series of $86 million renovations and expansions – one of which is the infill of the original pool to create Element Bar and Lounge, the casino's first non-smoking bar. This new venue beckons with an enticing feature wall – made of "fin-like" millwork with ocean blue up-lighting to set a distinct mood and create a sense of motion. Element Bar and Lounge's overall design is clean, tropical and ultra-modern. It is finished with the same high-end features afforded to the newly completed Casino 8, located directly adjacent to the lounge. The new space allows guests to get a drink and relax away from their rooms without having to go deep into the casino.
Design & Aesthetics Renovation/Remodel – Interior Retail Under 20,000SF
New Horizon Academy
Minneapolis, MN


New Horizon Academy, uplifts a South Minneapolis neighborhood by providing renewed curb appeal. Previously a closed down, dilapidated bar and banquet hall, the fully renovated 10,000SF building offers childcare for infants, toddlers, preschool and pre-k children. With VanGuard Construction, we helped New Horizon Academy transform the building into a contemporary space with increased natural lighting, an upgraded framework, modern exterior metal paneling and an improved transition from parking to entry. The new childcare center is a welcomed change to the community as it aligns with the neighborhood's dedication to build a flourishing and distinctive environment for their children.
Development Process
Central Park Commons
Eagan, MN


The architectural theme of Central Park Commons is "innovation and integrity." An extensive market study conducted by CSM Properties guided our master plan in identifying the need for a destination place, unique in its tenant mix, and overall experience. CSM identified the need for a horizontal mixed use destination. Designed as a series of neighborhoods with different offerings: medical, grocery, retail, restaurant. RSP's focus was to create strong, simple and clear circulation access into and throughout the development.