Design your career.
With seven offices, multiple studios and a diverse portfolio, RSP provides a compelling employee experience. Our folks aren't afraid to get their hands dirty. On design. On job sites. Or participating in a team cooking competition. RSP is a big firm that feels small. We work internationally, yet we're grounded in the local community. We bring everyone together monthly to share, learn and celebrate. Our teams blend experienced veterans with intern architects. While it sounds cliché, RSP is like a big family. It's a place where friends come to do their best work. Together.
COMPANY HISTORY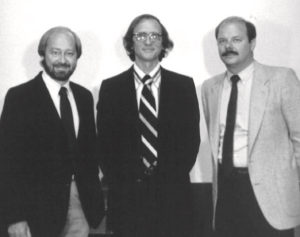 In 1978, Sandy Ritter, Don Suppes and Michael Plautz had a vision. They wanted to combine forces and create a one-of-a-kind architecture firm that operated by the formula of three vital principles: client service plus smart design equals good business. Our founders believed that different strengths, personalities and minds could work together to create something spectacular. They also believed that investing in our employees, as well as our clients, is essential to success. That's why our 18th employee is still with the team. And why our very first client is still on our roster.
We've come a long way. More than 40 years later, we've grown from six employees to over 400. Expanded from one office to seven. We've shared anecdotes and stories, moments and challenges across the nation and globe. Though we have grown in versatility, RSP still pays homage to our past and our forward-thinking founders. Through top notch service, good business practices and desirable design, RSP consistently delivers design that works.
"Design is a joy. Not a job." Michael Plautz, RSP Founder
WHAT IT'S LIKE TO WORK AT RSP
Design that works. It isn't only part of our mission statement; it is the embodiment of our culture. At RSP, you'll discover a workplace that thrives off the input of our people. Through our ESOP program, we're serious about making sure our employees know how much they are appreciated. That's why we offer competitive benefits packages, philanthropic activities and a range of professional development opportunities. We feel successful not just when our clients are happy, but our employees as well.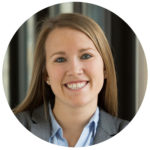 "My favorite part of my job is the variety of projects I get to work on. RSP does an amazing job of attracting and maintaining clients. The work environment is very fast paced, so the speed, scale and volume of these projects keep me on my toes. I absolutely love it." – Jackie Miller, Project Designer
BENEFITS
RSP provides a competitive benefits package to eligible employees including retirement options and a range of health insurance programs.
ESOP Program
401(k) program
Dental, vision and health benefits
HSA and HRA options
Life insurance, long-term disability options and a short-term disability program
Paid time off and paid holidays
Professional development dollars
PROFESSIONAL DEVELOPMENT
Our employees are encouraged to participate in classes and conferences that will expand their professional skillsets and facilitate continual learning. For eligible employees, we allocate a set amount of dollars toward registrations or dues that can help defray costs. We also offer several different activities and resource groups that can help you dive deeper into your interest areas. Informal resource groups include:
RSP Active: from flag football to lunchtime runs, this group helps RSP employees stay active
RSP Mentorship Program: looking for ways to network in your field? This group connects employees with mentors in various studios
RSP Women's Network: grab a happy hour drink and foster relationships across studios and disciplines in this fun group
Firm-sponsored discussions and meetings:
Design Dialogues: this monthly, informal discussion explores trends in the design world, as well as provides a deeper look at our current work
Ideas Exchange Discussions: hosted by the RSP EDI (Equity, Diversity and Inclusion) Committee, these monthly discussions focus on topics related to the firm, industry and community
Project Management Forums: monthly meetings where our project managers share lessons learned, updates on best ractices and trends throughout the project management industry
A FUN PLACE TO WORK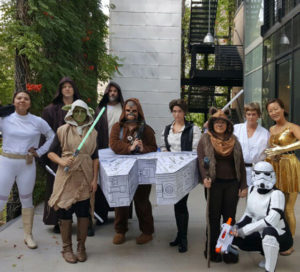 A typical day at RSP always includes a bit of fun. We pride ourselves in providing activities that boost morale and encourage friendly competition between offices. From Backyard BBQs to costume contests, we know how to have a good time.
Holiday and client parties
First Tuesdays: a monthly all-staff meeting where we gather over free lunch to learn what's going on across the firm
Firm-sponsored team building activities like chili-cook offs and excursions to the State Fair or beach
INTERNSHIP PROGRAM
Expand your network. Broaden your skill set. Put your career on the fast-track. Whether you are interested in architecture, drafting or interior design, RSP's internship program has a place for you. Our interns not only learn real-world skills, but also assist their teams with actual projects they can see take shape in their communities.
RSP offers a paid internship program for undergraduate and graduate students. In each office, interns will walk project sites with designers and architects, foster mentorships with experts in their fields, and be a part of projects from start to finish. At RSP, you get more than an internship. You get a personalized, valuable experience with a team who truly cares about your future. Here are a few insights from our 2019 Summer Interns.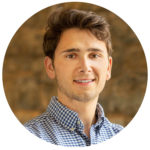 "I've enjoyed the opportunity to get hands-on, real-world experience with the marketing team. I've taken this experience as a way to refine my communication and leadership skills and RSP has been a great start to see how my current skills align with the skills employers are looking for." – Henry Erickson, University of Wisconsin, Eau Claire – BS Marketing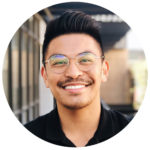 "Ultimately, school vs. working in a professional firm has been completely different…I have learned so much about what goes into a Construction Documents package. I have also learned to become more attentive to details and checking my work." – Kyle Sese, Arizona State University – BSD Interior Design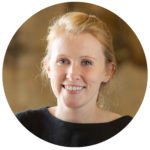 "I came into the summer internship eager to learn. I jumped right into the position and got to work. I learned how the studio functions and how fast-paced and busy the everyday can be. RSP has challenged me to dive deeper into what I know, and don't know about the profession." – Laura Cragoe: 2019 Summer Intern, North Dakota State University – BS Architecture; MA Architecture
If you need any assistance seeking a job opportunity at this company, or if you need reasonable accommodation with the application process, please call 612.677.7100 or contact us at hr@rsparch.com
View current opportunities