1978
. . . . . .
1980s
. . . . . .
1990s
. . . . . .
2000s
. . . . . .
2010s
. . . . . .
2020s
Our Roots
RSP Architects was founded in 1978 by Alexander (Sandy) Ritter, Donald Suppes and Michael Plautz. Originally called Ritter, Suppes, Plautz Architects, the firm comes out swinging with six employees and a rented typewriter. The three young architects each bring a special nugget of talent to the new venture: Sandy is marketer extraordinaire, Michael the designer and Don knows how buildings come together. They share an obsession for putting the client at the center of everything they do.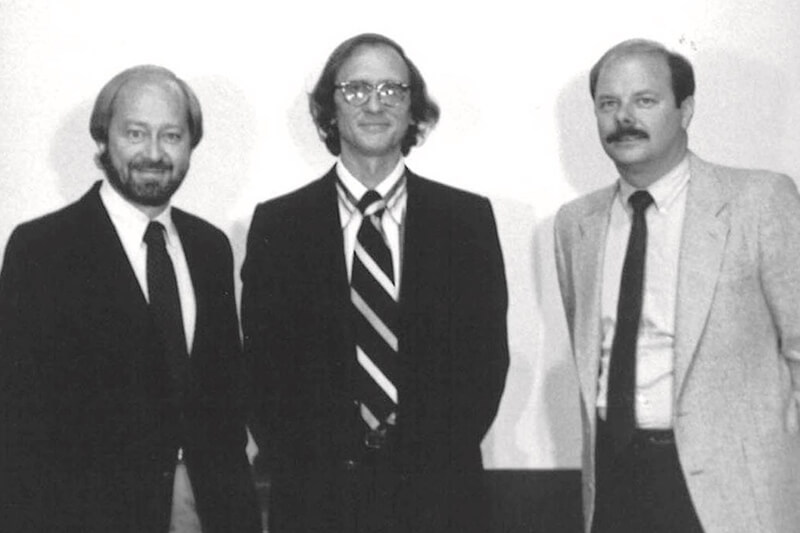 The 1980's
By the end of the 1970's, the growing office relocates to 13th and Marquette Avenue and starts work for local retailer, Target. It's the beginning of a relationship that endures to this day. Throughout the decade, projects open and a reputation blossoms. The studio relocates again to larger space on First Avenue North. Impressed with the scrappy young firm's ability to punch above its weight, UnitedHealth Group and American Express hire them for the first time. Dave Norback joins in 1985, Don Suppes retires in 1988 and the firm, much to the great relief of the receptionist, officially changes its name to RSP Architects.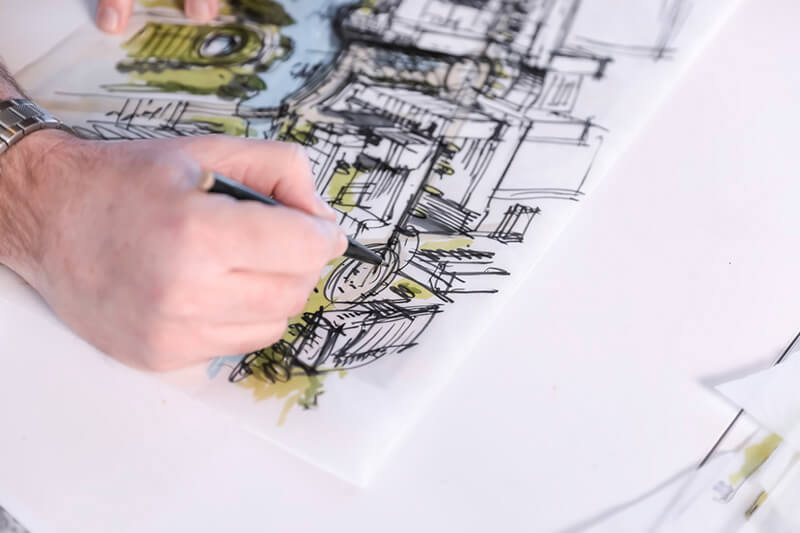 The 1990's
The firm's growth aligns with its clients' growth, and the portfolio begins to diversify and secure commissions across the country. Work with the University of Minnesota, Mayo Clinic and the Army Corps of Engineers takes the team into new markets and new geographies. Value-added services like iSPACE and Dreambox round out the toolkit, and an office in Phoenix comes on line later in the decade, headed by Rich Varda and, with his retirement, Joe Tyndall.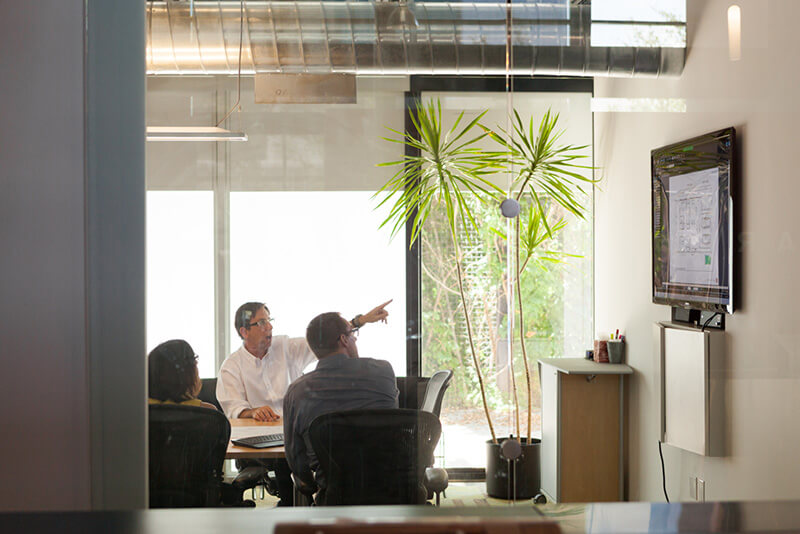 2000's
The New Millennium begins with a move into Minneapolis' historic Grain Belt Brew House, a late-19th Century structure considered at the time as one of the largest and most modern brewing facilities in the nation. RSP's renovation of the building secures an Honor Award from AIA Minnesota, recognition that was matched the following year when RSP's new Phoenix office wins an Honor Award from the Arizona chapter of the AIA. In order to serve our growing relationship with Mayo Clinic, and a burgeoning footprint in for health and science facilities, RSP establishes a presence in Rochester, MN.
2010's
The decade sees rapid growth and the addition of four new offices—in Bangalore, India; Fort Worth, Texas; Baltimore, Maryland; and Miami, Florida—giving RSP a truly national footprint. While each office offers RSP's complement of services, a few specialties arise: Bangalore strengthens production capabilities. Fort Worth emerges as a leader in the design of highly complex distribution facilities. Baltimore focuses on mission critical and tech-driven facilities. And Miami excels at commercially driven, mixed-use developments.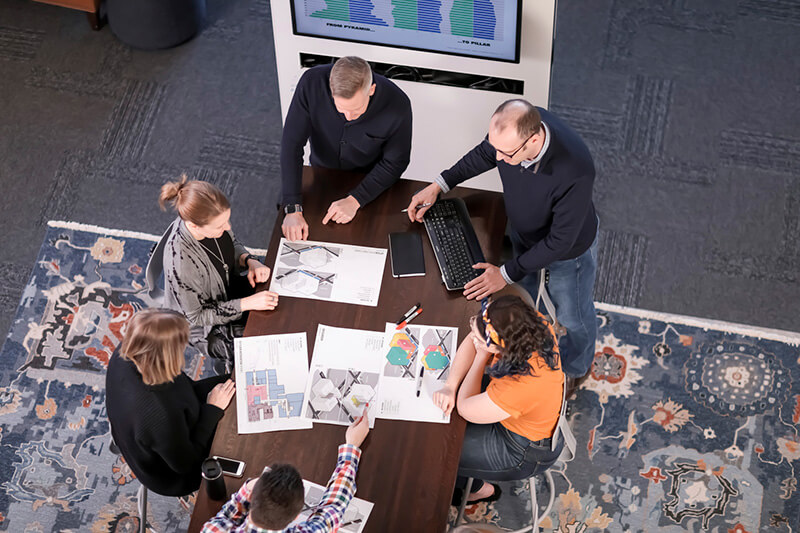 The Path Forward
Today, RSP continues to embrace the values of our three founders—an obsession with client service, a commitment to advancing our clients' missions, and the value of smart design. Sure, the people and technology have changed, and we've grown, but these remain steadfast and immutable.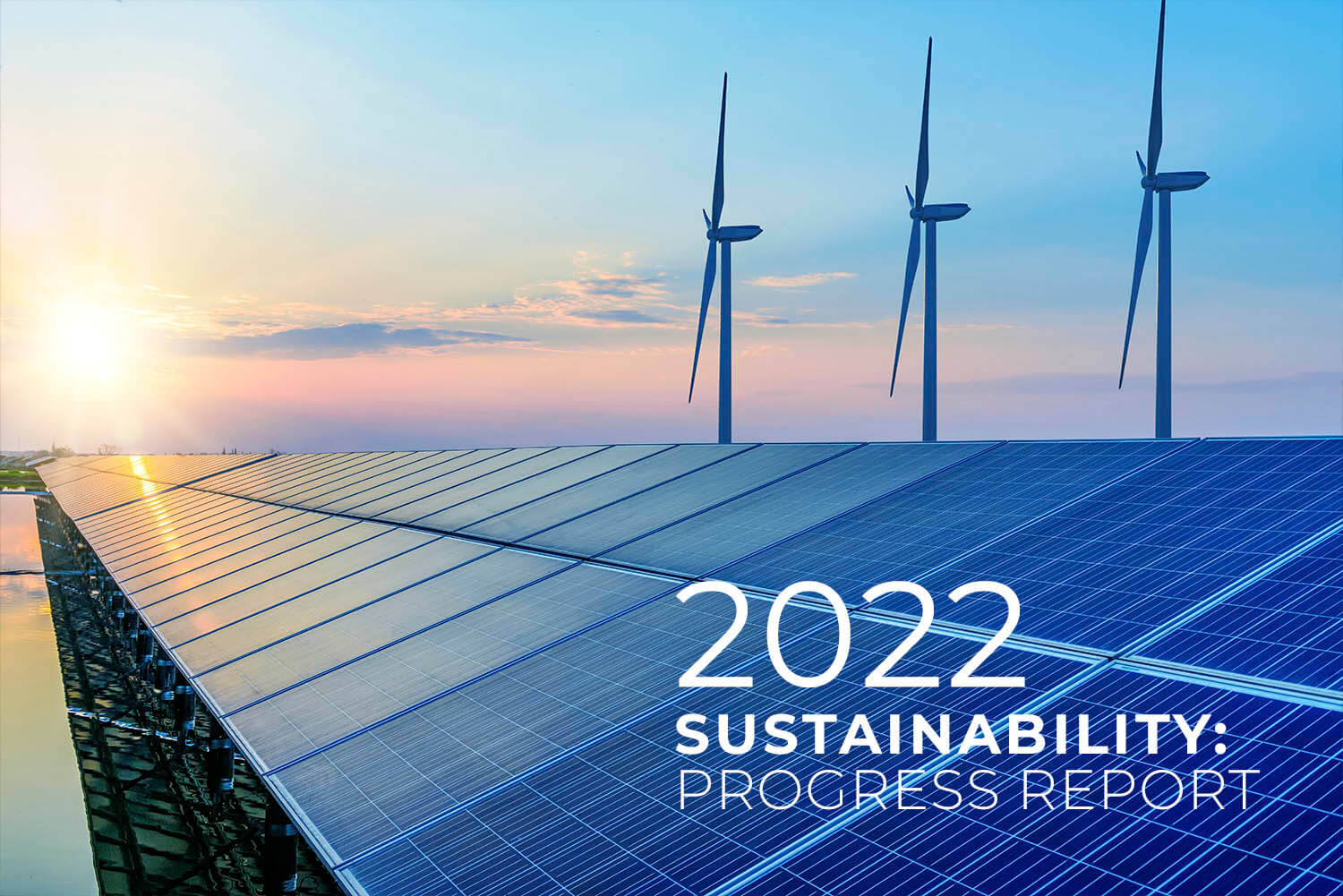 Sustainable Design
We believe it is up to us to make a difference. As we move closer to 2030, we have developed goals, strategies and lessons learned to help us reach a sustainable future. Click below to download our 2022 Sustainability Progress Report.
OUR CULTURE
People are what make RSP strong. We are an authentic, hard-working team that focuses on solutions, encourages collaboration and honest communication, and believes in the strength of diversity. We bring this simple, clear philosophy to every client, every professional relationship and every project we deliver.
Learn more about our culture + values
OUR IDEAS
People are at the core of what we do and why we do it. That's why we place an emphasis on stepping out from behind our desks, logging off and being active members in our industry and community. Check out our blog that reflects our take on the trends, issues and ideas influencing our world.
Learn more about our Insights
OUR MASCOT
A champion of morale. A boost for every employee. An impeccable dresser. As our company mascot, Opus the penguin represents the values that make RSP successful.
Learn more about Opus
"Design is an enjoyable journey when we engage as a team,
expand our thinking and celebrate the process."
DAVE C NORBACK, AIA
President