Reviving America's Oldest Mall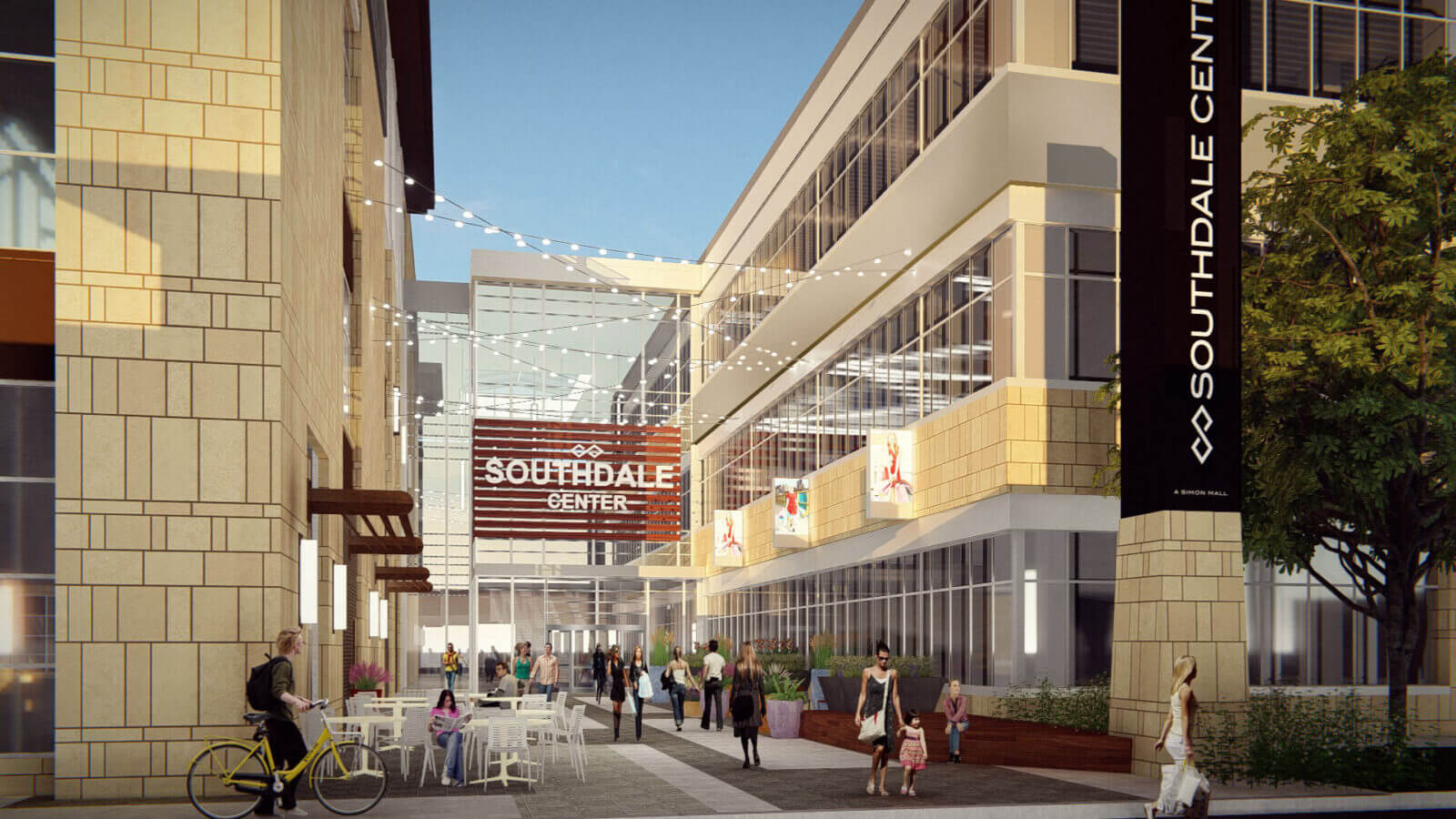 This article was originally presented as a case study at ICSC Centerbuild 2017. It was the second most attended case study presentation at the conference.

Vacant store fronts. Empty parking lots. Reduced foot traffic. Across the country, shopping centers are facing a new reality – one that's symptomatic of a fundamental shift in the way we shop. Brick-and-mortar stores, once the heart of American consumerism, are struggling to compete with the world of one-click orders and same-day delivery.
But the traditional shopping center is not dying. It's simply reimagining itself – into an epicenter of shopping, dining and social experiences that can't be found online.
As big-box anchors close their doors, shopping malls are diversifying their tenants. They are drastically reducing the number of large-scale anchors and replacing them with fast fashion retailers, hotels, entertainment, offices and health and wellness. Even apartment buildings.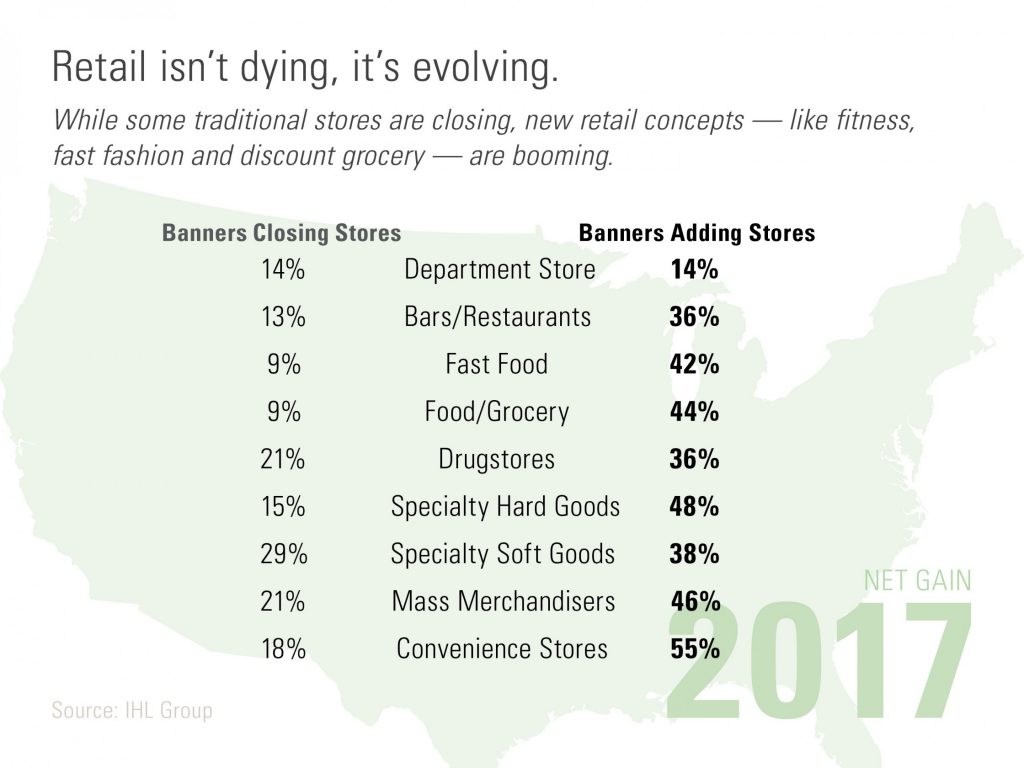 This trend, called "retail anchor repositioning," is taking the industry by storm. With vast square footage and deep floor plates, empty anchors present both a challenge and an opportunity. RSP's retail team works with shopping center owners and developers to reinvent their vacant storefronts and create the vibrant and varied experience that represents the mall of the future.
"The definition of a traditional anchor is redefining itself. Lifestyle centers are gaining a distinct sense of place and becoming more experiential destinations," shared Jeff Hysjulien, Senior Design Architect and Associate Principal with our retail studio.
Currently, our team is collaborating with Simon Property Group and Life Time to renovate a large anchor space at Southdale Center in Edina, MN — a shopping center that has drastically changed since opening over 60 years ago. Today, we're diversifying the mall's traditional landscape by creating mixed-use experiences that take the place of a traditional clothing store anchor.
"The strength of our plan for Southdale," said Hysjulien, "lies in the proactive and timely redevelopment of a fading anchor store into a new mixed-use development."
America's First Indoor Shopping Mall – Then and Now
The year was 1956. Southdale Center's architect, Victor Gruen, envisioned a community-centric town center, where shoppers could dine and socialize. The result was the first fully enclosed mall in the country, anchored by Dayton's and Donaldson's. It was an indoor oasis full of amenities including fountains, floor to ceiling birdcages and a petting zoo. People could shed their jackets and, for the first time, enjoy the comfort of a climate-controlled shopping experience.
A lot has changed since 1956. And in recent years, Southdale Center has experienced the same issues endemic to shopping centers nationwide. Owner Simon Property Group was looking for a new tenant for the mall's 250,000 SF of vacant anchor space. Life Time, a local lifestyle, health and fitness company with an unmatched athletic resort experience, committed to fill 50% of the available space with a new fitness facility – slated to be one of their largest and most luxurious in the region.
Simon Properties created a preliminary plan for the remaining space that would include a mix of office and retail. However, during the early stages of the project, Life Time expanded their business model, moving from fitness alone to coworking spaces, arena sports facilities, spas, cafes and more. They saw in Southdale a new opportunity to test all of their offerings in one prime location: a live-work-play facility. The project took a turn, with Life Time playing an even larger role in the plan.

Working together with the Southdale and Life Time, RSP's goal is activation on-site by energizing the customer arrival and encouraging greater connectivity to the mall. Our team will redevelop the empty JC Penney anchor and transform it into two separate buildings. One building will become the 120,000 SF Life Time Club to include their fitness center, a spa, café, a kid's activity area plus a rooftop pool. The adjacent 60,000 SF building will make way for Life Time's coworking space and indoor turf facility for indoor soccer and other sports.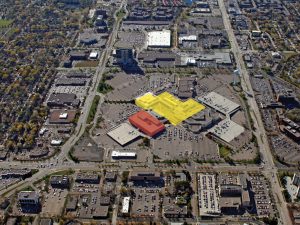 Recognizing the mall's value in the community, the City of Edina has identified Southdale Center as a key element in a part of a larger municipal master plan. The reimagined shopping center will create a downtown live, work, shop and play environment. Already, new condos and high scale apartment buildings are being built within walking distance of the mall. Complemented by pedestrian- and bike-friendly thoroughfares, these additions are improving the pedestrian experience and connectivity. The City appreciates that developers like Simon Property Group (Southdale Center's owner) are committed to enhancing the mall over time and differentiating the landscape around it.
"Connected by a glass enclosed winter-garden atrium and exterior plaza, the new space will appeal to guests of all ages and increase traffic to the rest of the historic mall. This redevelopment will enhance the blank façade of the closing anchor and deliver attractive outward facing mixed-use buildings that will engage and enhance the community," said Hysjulien.
---
This article was originally presented as a case study at ICSC Centerbuild 2017.
This project was an ideal case study at this year's CenterBuild Conference, which emphasizes the exchange of ideas between the thousands of design and construction professionals in attendance. The presentation highlighted the details of an actual project in progress while addressing a widespread trend in the industry.
With design, development and management expertise, our panel explored the evolution of Southdale Center and, most specifically, its northeast anchor. Jeff Hysjulien, an Associate Principal and Senior Design Architect at RSP, specializes in the design of mixed-use retail and health and fitness centers. Co-presenters Matt Brinza, VP of Architecture and Engineering at Life Time, and Mark Cahill, VP of Design at Simon Property Group provided an industry and business perspective on the project's transformation.