Southdale Mall: Center of Edina Boom
By Nick Halter, Minneapolis/St. Paul Business Journal, Apr 2018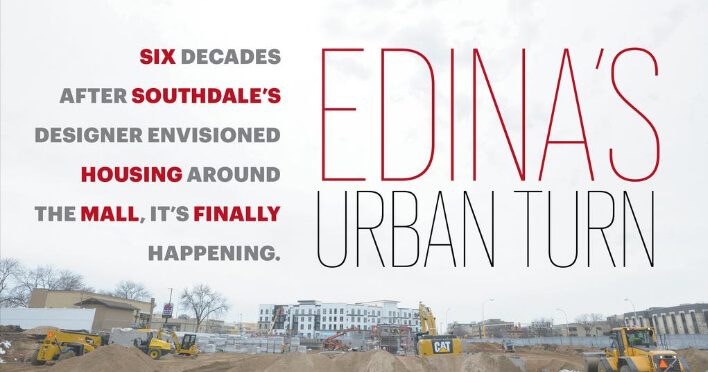 When architect Victor Gruen designed Southdale Center in the 1950s, he envisioned that the first-of-its-kind indoor shopping center would become a town square surrounded by housing.
It took 60 years, but Gruen's vision is finally coming true, and it's at the forefront of a major Edina development boom that is turning the affluent suburb into a dense urban area.
Gruen, who died in 1978, "viewed Southdale and the mall as a failure because his initial vision included housing," said Edina Economic Development Director Bill Neundorf. "It wasn't until after he passed away that developers realized that there is a housing market and people do want to live by shops and they will live in mid-rise and high-rise buildings."
There's at least $300 million worth of major development projects under construction in Edina and another $600 million in the pipeline. If developers follow through on their plans, more than 900 housing units will be added within a block of Southdale in the next few years.
The new development is largely replacing low-rise office and retail buildings with massive parking lots that were built between 1965 and 1974, said Neundorf, who has studied Southdale and Gruen's vision.
"All of those properties are now 50 years old, and while some of them still do well, some of them have been antiquated, outdated and some of the office space has dipped down to a Class C type of space," he said. "Those owners are realizing that this is the right time to demolish and redevelop their site, or do upgrades."
Something similar is happening at the Pentagon Park campus southwest of Southdale. A longtime low-rise business campus is being demolished, and already two separate developers, Burnsville-based Chase Real Estate and Victoria-based Solomon Real Estate Group have pitched plans for a multifamily housing project and a medical office campus, respectively.
Mall owner Simon Property Group is giving up big chunks of its parking lot for a new Homewood Suites hotel that is under construction, a Restoration Hardware furniture gallery and cafe that resembles a mansion, and a Shake Shack restaurant.
Most notably, however, is the teardown of former mall anchor J.C. Penney, where Chanhassen-based Life Time Inc. is building a prototype health club and co-working space.
"The Penney side of that mall had always been the dark side of the moon," said Mike Sims, principal of Mid-America Real Estate. "It has always been the quiet side of the mall. The redevelopment with Life Time is a significant game-changer for Southdale. It's going to bring traffic and a customer base that they had not seen previously."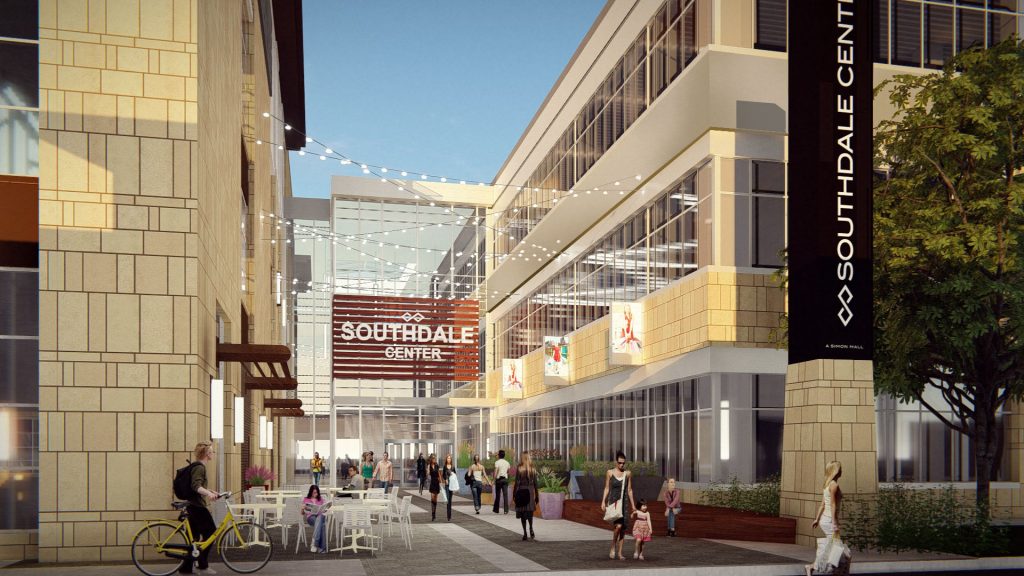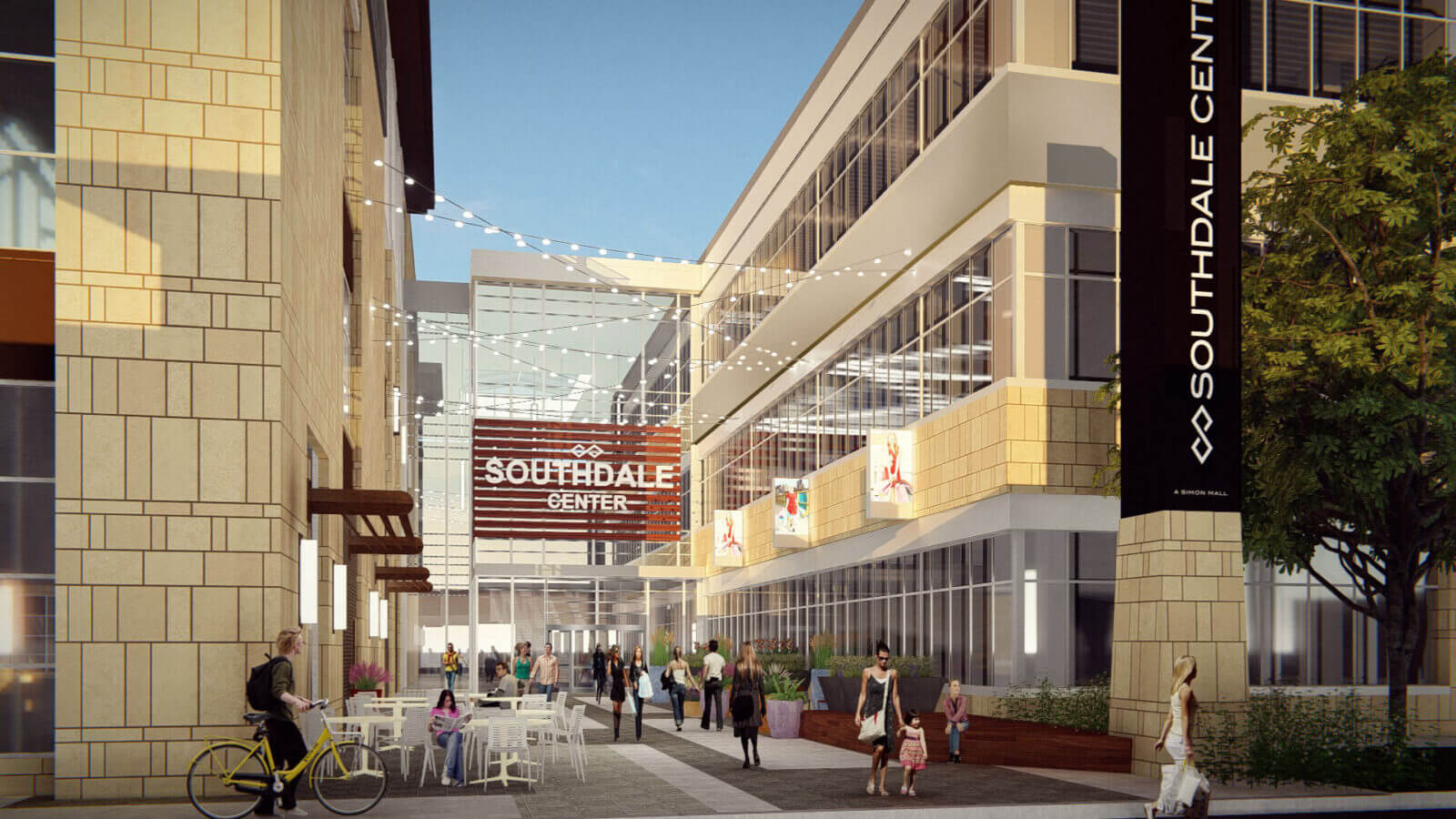 Sims has taken note of the changing landscape of Southdale and he's moderating a panel discussion on the topic at the Minnesota Shopping Center Association monthly breakfast May 2, with Neundorf and representatives from Simon and Life Time.
Southdale's resurgence comes after years of struggle as ownership changed hands several times while Mall of America, which is six miles east, siphoned customers.