A Bright North Star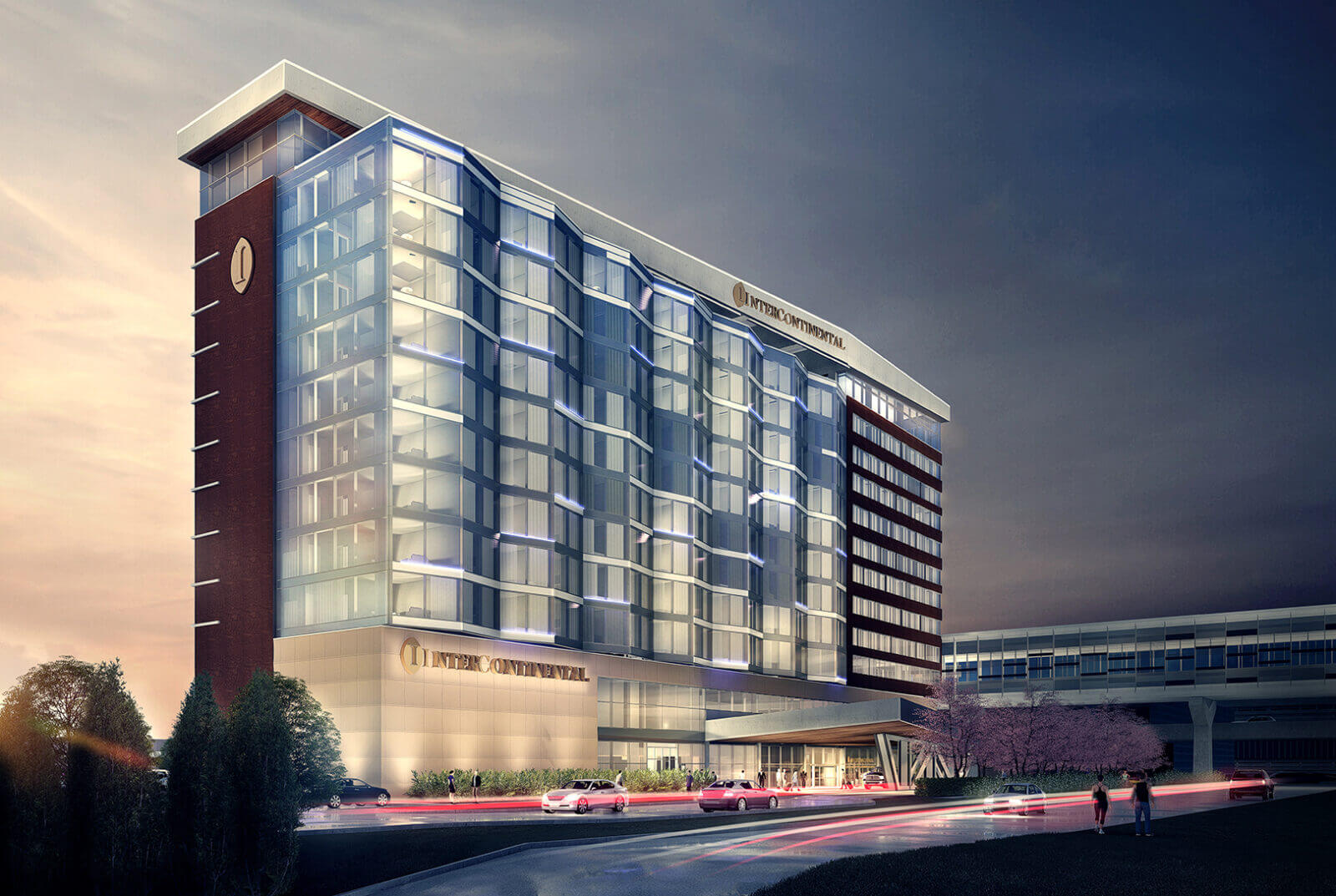 Minnesota's economy is one of the hardiest in the nation. Local business leaders are counting on Super Bowl LII to help give the state a major boost.
By Gene Rebeck, Delta Sky Magazine Jan 2018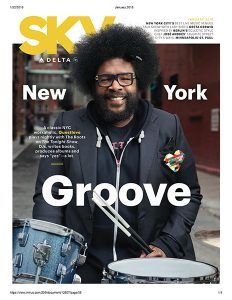 For football fans, the Super Bowl is the National Football League's premier showcase. This year, the Big Game is being held in Minneapolis' U.S. Bank Stadium. And state leaders are looking forward to more than a one-time superboost to the bottom lines of local businesses.
"It's a unique opportunity to tell our story – not just the nation but to the word," says Michael Langley, CEO of Greater MSP, a private-public economic development organization whose mission includes marketing the region to employers based in other parts of the country.
Langley, who also served as treasurer of the Super Bowl Host Committee in Minnesota, notes that some 5,000 media members will be in Minneapolis for the event. And he knows that they won't all be there to simply cover the game: They'll also be covering the host state.
Langley and other Minnesota economic and business leaders believe they have a top story – one that they hope will lure more than Super Bowl fans and partiers to the North Star State. One of Langley's goals is to "attract, retain, and expand business in the Greater Minneapolis-St. Paul region." In other words, the Big Game offers Minnesota – and its boosters – an unequalled opportunity to market the state as a great place to live and to work.
Minnesota Cool
Though not as well known as many state leaders would like, Minnesota's economic strength isn't exactly a secret. CNBC's annual "Top State for Business" ranking, which rates each state based on wide-ranging set of economic indicators, placed Minnesota at No. 3 in its 2017 standings, up from No. 4 in 2016. The state's specific strengths, according to CNBC, are its highly regarded educational system and a quality of life built on numerous natural and urban amenities.
With a low unemployment rate and other strong indicators, Minnesota has one of the country's best business climates. But too many people think of the state simply as cold. That's why its economic leadership plans to provide a warm welcome to the Big Game attendees. It's hoping that more than a few of those visitors, as well as the event's massive television audience, will see Minnesota as an attractive place to live, work and start new business.
"Virtuous Circle"
Innovative companies, low unemployment, high workforce participation – what's Minnesota's secret? Myles Shaver, professor of strategic management at the University of Minnesota's Carlson School of Management in Minneapolis, has closely studied his state's economic vibrancy. To Shaver, the reason for that vibrancy can be summarized in two words: talent base.
Over the decades, that well-educated, hard-working base provided a solid foundation for a remarkably large number of homegrown Fortune 500 firms, including Best Buy, Target, General Mills, and 3M. These companies continue to bring in talent from other states and from around the world. The result, Shaver says, has been a "virtuous circle," where success feeds upon success.
In addition to Fortune 500s, Shaver notes, "there are a lot of hidden headquarters around here." These are businesses that, while not headquartered in Minnesota, employ thousands of people in the state. That list includes Wells Fargo, Thomson Reuters, Boston Scientific, and Medtronic. The diversity of business sectors in the state "help us get through tough times," says Charlie Weaver, executive director of the Minnesota Business Partnership, which comprises the CEOs of about 100 of the largest companies throughout the state. Weaver says state CEOs are optimistic, not only because of the improved U.S. economy but "because they see that the global marketplace continues to be vibrant. That helps Minnesota because we have so many global companies."
The Super Bowl's presence speaks to the fact that Minneapolis-St. Paul is a major league region, with top-level teams in football, basketball, baseball, hockey, and now, soccer. Weaver notes that state parks and other natural amenities, as well as top theatres, restaurants, museums, and professional sports teams, "are important for a thriving business community" looking to attract talent.
A Sense of Place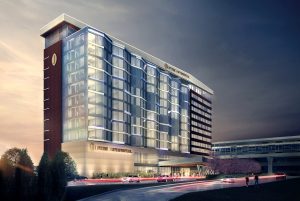 Minneapolis-based RSP Architects has built its reputation upon the state's foundation of innovative, diverse companies. The firm's portfolio includes large Minnesota-based corporate clients, whose far-flung operations also provide plenty of out-of-state projects.
"Being in the middle of the country has served us well," says the firm's principal and president, David Norback. "We're three hours from any place in the [United States]." Among RSP's major new projects is the InterContinental Minneapolis-St. Paul Airport Hotel – the first hotel to be located right at Minneapolis-Saint Paul International Airport – which is scheduled to open this summer. The 12-story, 250,000-square-foot hotel will link to the airport's Terminal 1 via a skyway and security checkpoint.
Read the full story on the Minnesota economy and what to expect for the Big Game in this month's Sky Magazine here.