Project Future: Unveiled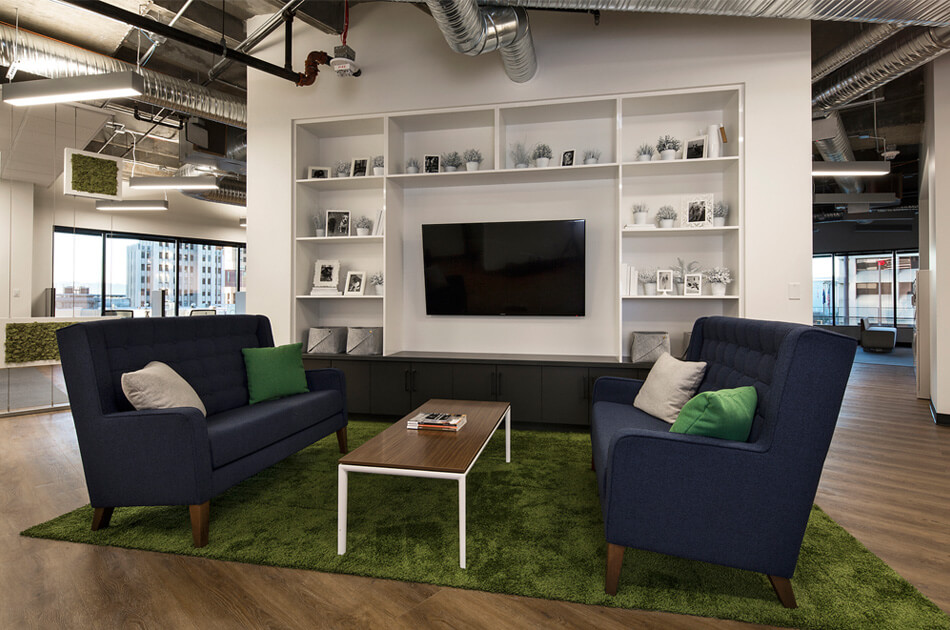 One floor. Four firms. No clients. Go.
The challenge was once in a lifetime. Design the "office of the future" where the only parameters were the square feet of space, a hint of a prospective tenant, and an initial budget of $55/SF. No actual client. No approval process. Virtually no boundaries. RSP and the other three firms selected to participate debut their designs this December.
This unique approach to marketing space is the brainchild of Cypress Office Properties, LLC, the owners of the iconic Renaissance Square in downtown Phoenix. Modeled on successful concepts completed in other markets, Cypress partnered with Oaktree Capital Management, L.P. to initiate the unique renovation. The management team divided a single floor into four speculative suites, identified industries for potential future tenants, and hand-picked four design firms to use their imaginations. Each firm drew out of a hat their spec suite and prospective tenant. With no further direction, teams were set loose to create "Project Future."
RSP drew a 5,341SF suite for a non-profit. Others designed spec space for potential financial, law, and technology tenants. "Not having an actual client made this a real challenge," said RSP Associate Principal Alissa Franconi. "We intentionally develop strong relationships with our clients to inform our design. In this case, we didn't have any information. We didn't have a client's vision to translate or problems to solve. So, we turned to our work with other non-profits to provide inspiration."
A series of recent projects for youth and young adults with autism grabbed the team's imagination. The Project Future spec suite provides an opportunity to potentially extend the services of First Place, a supportive housing and community for adults with special needs. Alissa and the design team envisioned a space where adults with Autism could receive interview and/or job training, support entrepreneurial efforts, or provide other support services.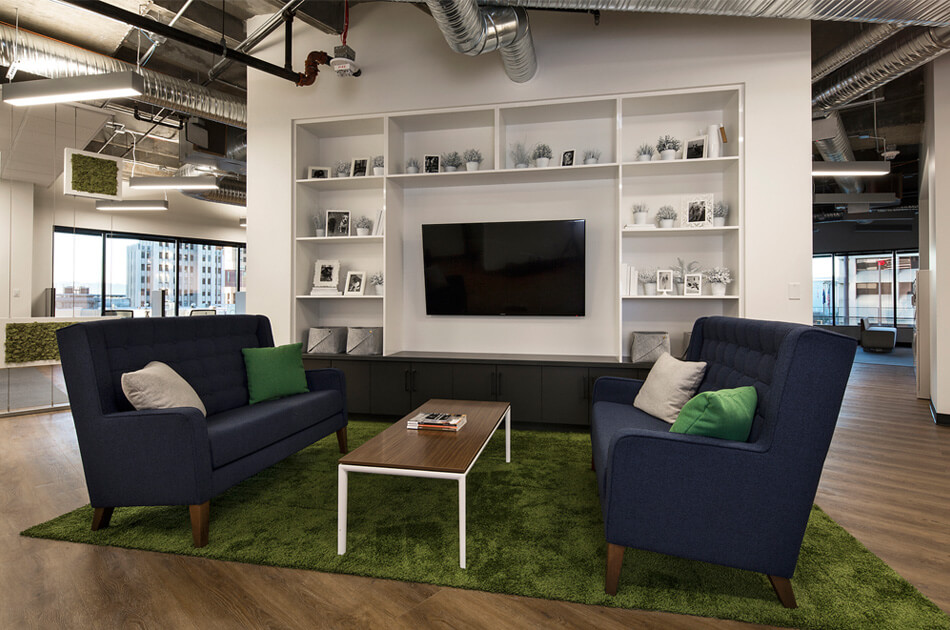 "Having worked with First Place and Minnesota Autism Center, we know there is an opportunity for non-profits to help adults with special needs integrate into the workplace," said Franconi. "Our experience and insights regarding design for special populations inspired us to create a workplace that is comfortable and timeless for anyone."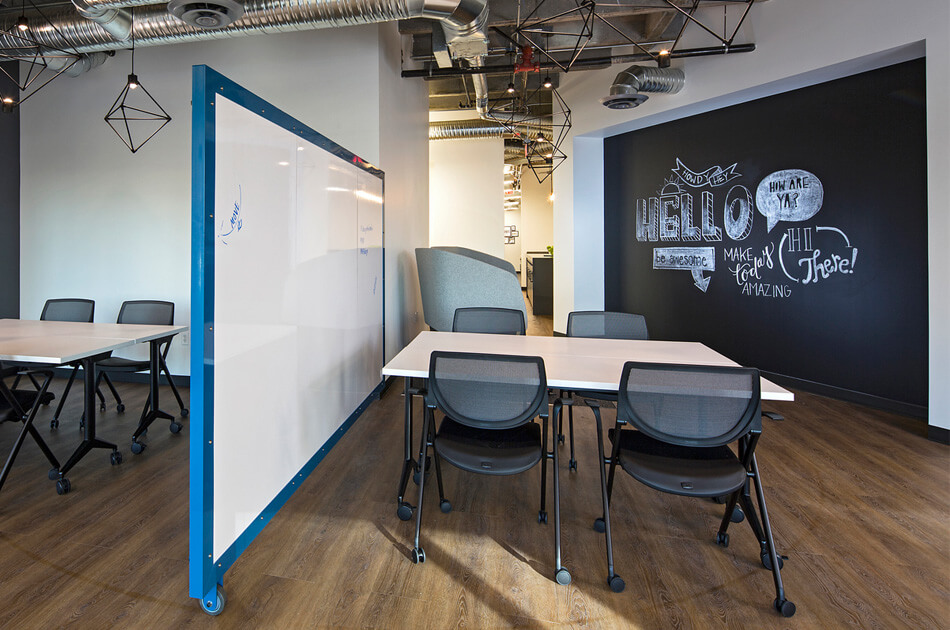 Leveraging the team's research into the psychology of color on behaviors, RSP's non-profit speculative suite features neutral tones, solid color carpets and tailored furnishings. The result is an elegant, classic design that is also highly flexible. Every wall within the space is movable allowing for easy customization and reconfiguration no matter who leases the space.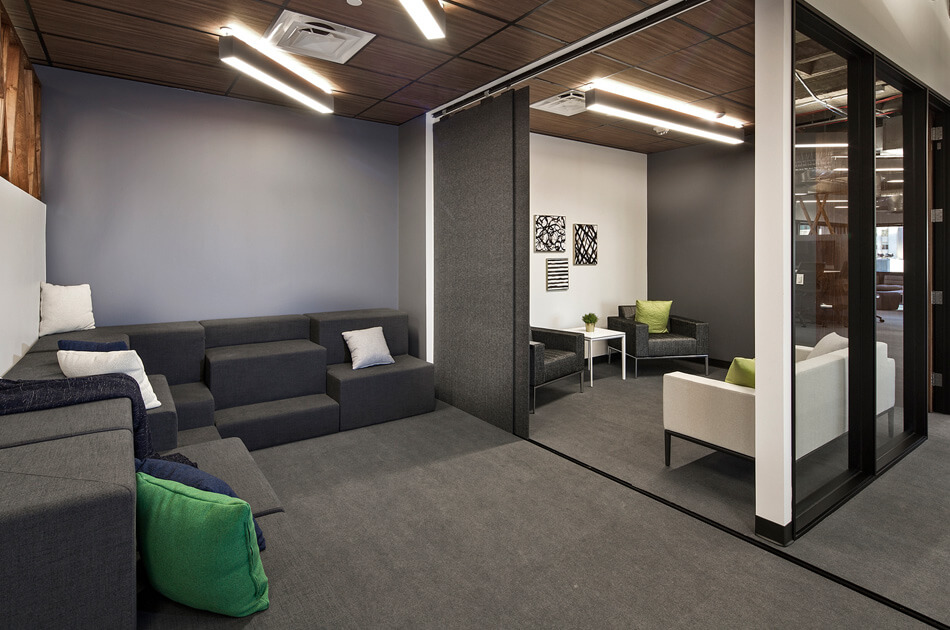 "I'm really proud of the space we designed," said Franconi. "Our guiding story of designing for a non-profit working with adults with autism allowed us to edit our ideas in a very thoughtful way. The result is a dramatically different suite than the rest of the floor. Other design teams used a lot of bold color and patterns. Ours is quite a contrast. I think our workplace will work well for any company who values flexibility and strong, classic design."