Carlson HQ to be renovated and open to other tenants
The Minnetonka office tower will get a modern update. 
By Nicole Norfleet, Star Tribune, Sept 2018
Carlson Inc. has begun a multimillion-dollar renovation of its Minnetonka headquarters that will for the first time be open for lease by tenants outside the company.
The 268,000-square-foot 701 Carlson building located on Carlson Parkway close to the Interstate 494 and Interstate 394 interchange will undergo a remodel this fall that is expected to be complete by next summer, according to a Wednesday announcement.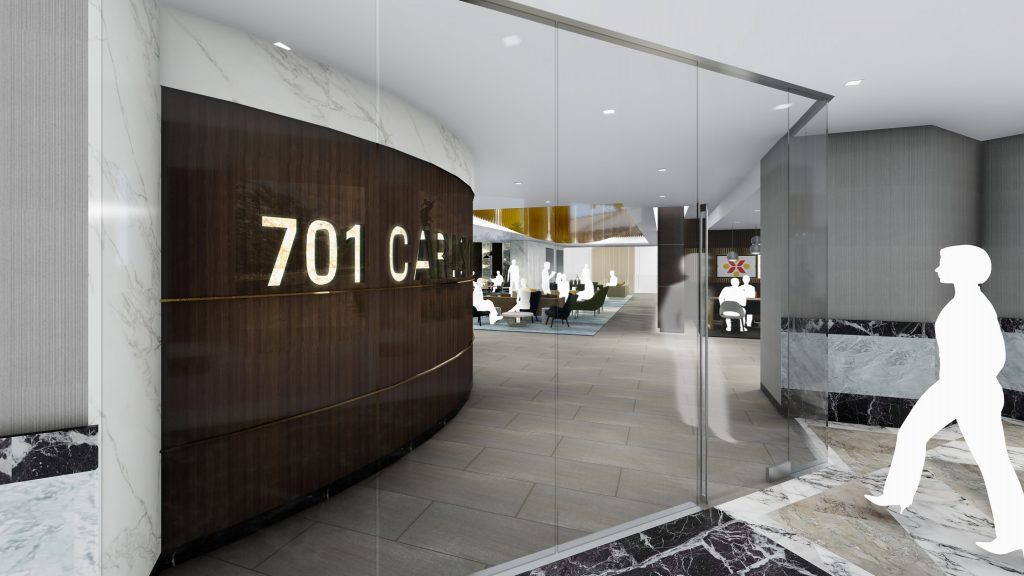 About 58,000 square feet of space spread on the 10th, 11th and 12th floors of the 701 Carlson building will be available for multiple tenants.
The updates will include a new lobby, gym with possible adjoining outdoor area, conference and training center, and a new cafe with coffee bar. The renovation is expected to help the building "exceed standards of any existing or new construction projects in the entire metro," according to a news release by professional services firm JLL, which is responsible for the leasing of the complex.
"It hasn't been touched since it has been built [in 1988]," said Jon Dahl, JLL managing director. "So it sort of has that dated feeling."
That will change with the renovation that will bring a more contemporary feel with enhanced amenities to the already elegant property, Dahl said.
While several companies have moved from the suburbs into downtown Minneapolis, office towers like 701 Carlson are still attractive, Dahl said.
Already, the repositioned 701 building has signed wealth advisory firm Meristem Family Wealth, which will move into the building as a tenant in December.
The 601 building, the other half of the Carlson Towers, is owned by Canada-based Artis REIT and is not part of the renovation.
RSP is the architect for the 701 project. JLL's leasing team for the building includes Dahl, Brent Robertson, Sam Maguire and Andrea Fischer.