Renaissance's Phase II $50M Makeover Begins
By Mike Sunnucks, Phoenix Business Journal March 2018
The second phase has started on the $50 million renovation project at the Renaissance Square office towers in downtown Phoenix.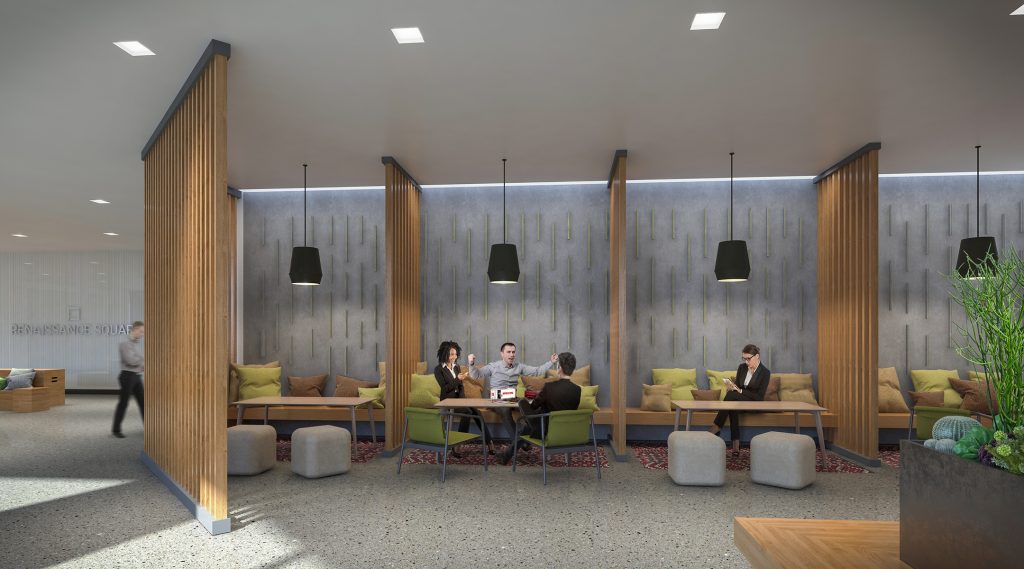 Cypress Office Properties LLC and Oaktree Capital Management LP own the 25- and 27-story office towers at Central Avenue and Washington Street.
They have launched redevelopment of the lobby connector that ties the two towers together and are upgrading an existing 20,000-square-foot gym into a higher-end fitness and sports club.
"The pathway between the two building lobbies represents the most dramatic element of the Renaissance Square redesign," said Mark Wayne, a principal at Cypress. "The existing pathway will be significantly expanded into large, public meeting areas with plenty of seating and natural light for tenants and visitors to meet, collaborate, relax, play and enjoy food and beverages."
The first phase of renovations included modernizing the lobbies of the two Class A office buildings, creating a tenant amenity center with conference rooms and a gaming area. Phase I also created eight move-in-ready speculative suites.
Renaissance Square already is home to the Greater Phoenix Economic Council and Gammage & Burnham law firm.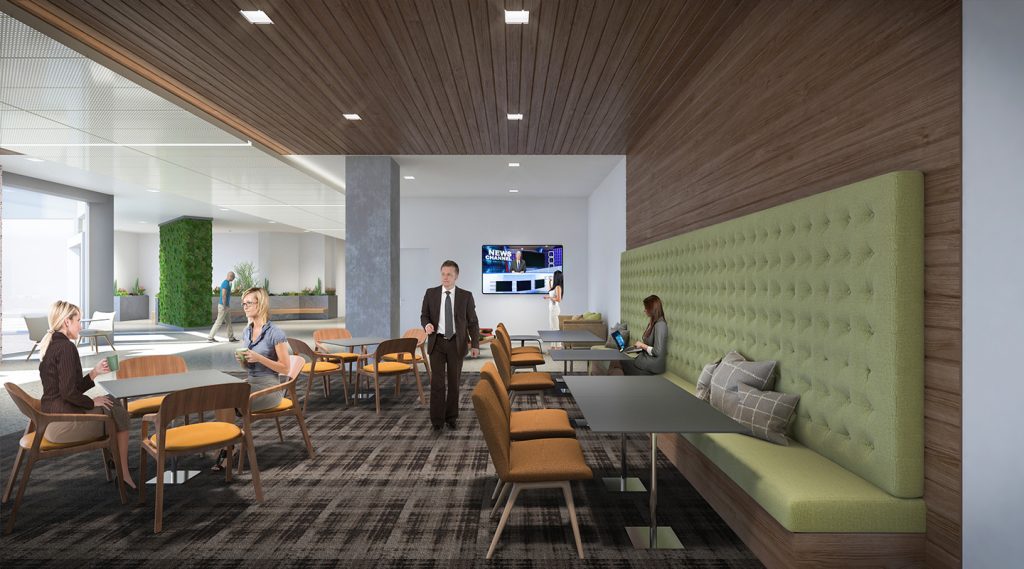 It's also attracted some new tenants, including financial technology firm Upgrade Inc.
"Renaissance Square's central location and open design with all the amenities made it an ideal office space as we continue to expand our team and attract top talent from all corners of the Phoenix metro area," said Upgrade CFO Jeff Bogan.
Learn more about Renaissance Square here.