RSP Wins Big at 2018 RED Awards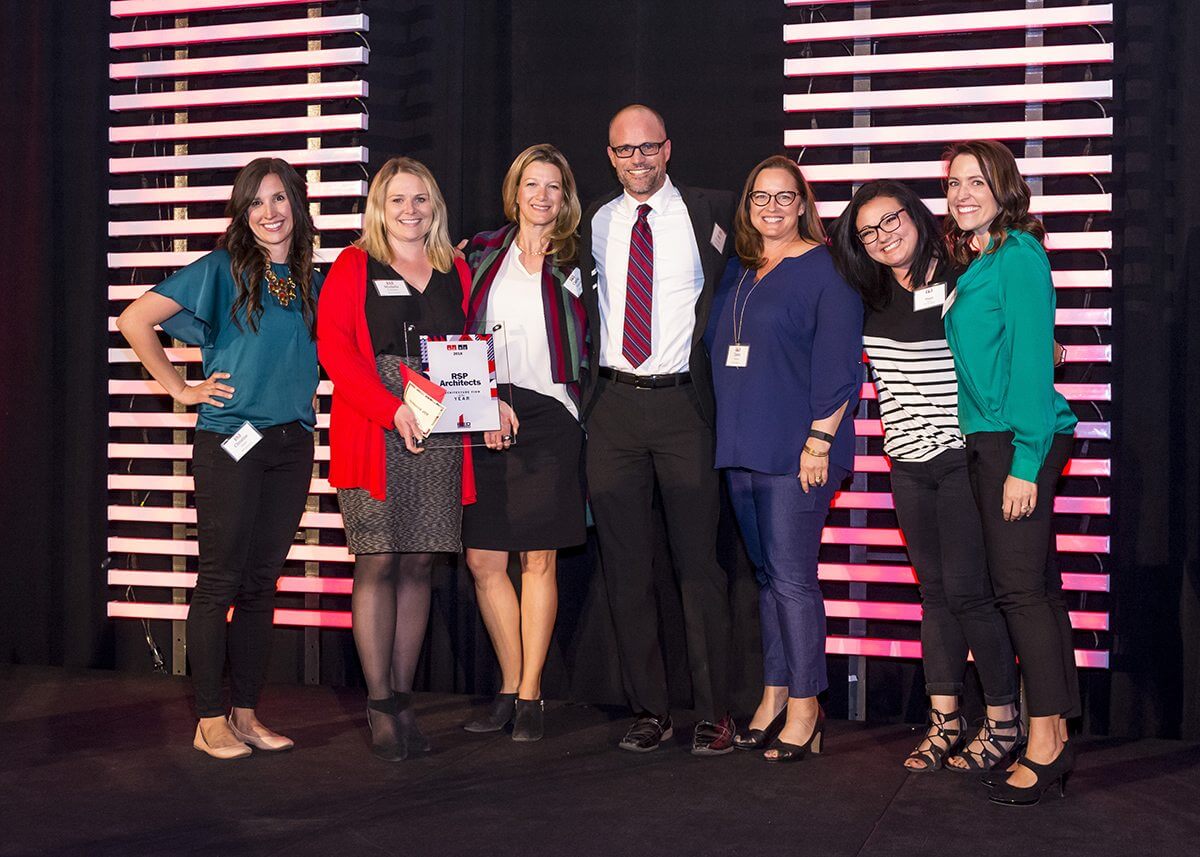 Here's who won 2018 RED Awards as the best in CRE
AZRE, Mar 2018
An energetic crowd packed Pointe Hilton Tapatio Cliffs Resort on Thursday as AZRE magazine held its annual Real Estate & Development (RED) Awards. The RED Awards highlight impressive projects completed in the last year, as well as the companies and people that make each project possible.
"This year, we received more nominations than ever, a great sign that commercial real estate development is alive and well in Arizona," said AZ Big Media Publisher Cheryl Green, "so I think we can all agree that being a part of all of the amazing growth in Arizona makes us all the real winners."
RSP was among the big winners of the night – taking home the award for Architecture Firm of the Year in addition to best in office category for the Carvana headquarters at Liberty Center at Rio Salado!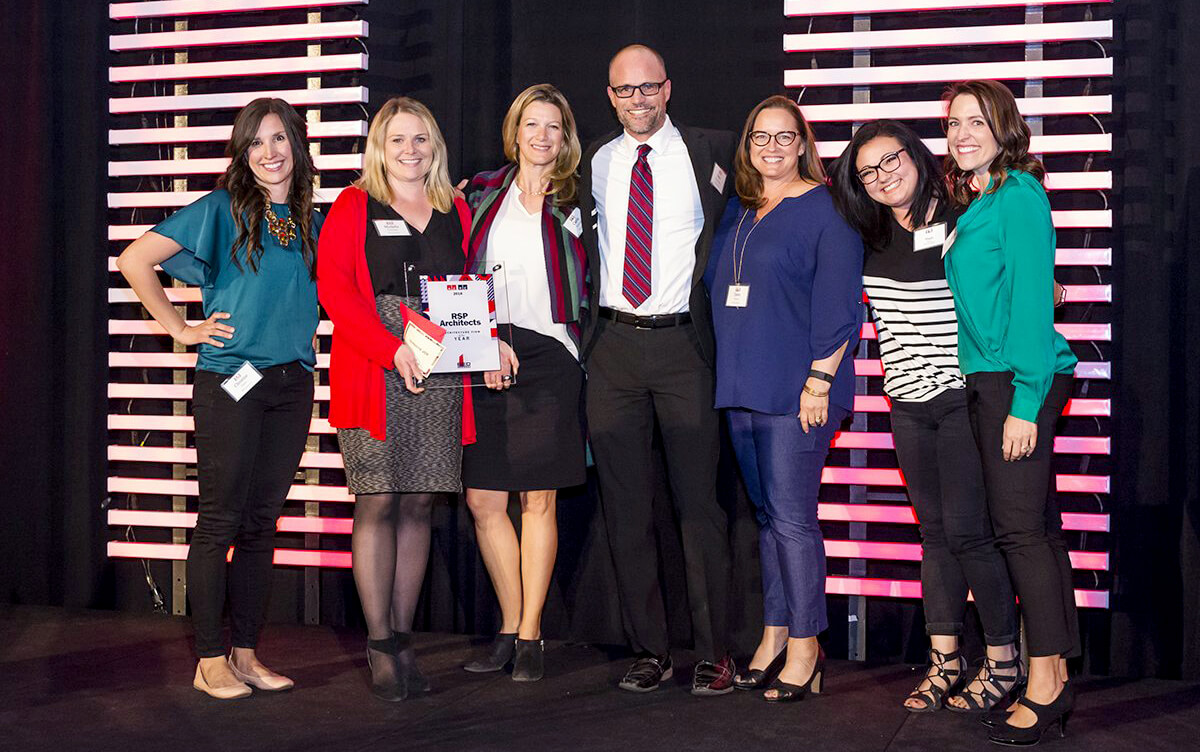 award for Office category:
Carvana at Liberty Center at Rio Salado

With nearly 500 employees on-site and plenty of room to grow, Carvana's new center provides a high-tech environment that mirrors the company's innovative goal to change the way people buy cars. The two-story building and tenant improvement were designed by RSP Architects to create a high-tech environment that would mirror the company's fast-paced and innovative business environment. The team at Carvana wanted a space that would inspire collaboration, innovation of new ideas, and retention of their valued employees who bring expertise and professionalism to their clientele on a daily basis. The office design is a mix of open space, private offices, collaboration break out areas, independent work stations, quiet areas and common areas where fun and camaraderie is encouraged.
Owner: Carvana
Developer: Liberty Center at Rio Salado
General Contractor: Wespac Construction
Architect: RSP Architects
Subcontractors: Fine Line Manufacturing; Ganado Painting & Wall Covering; Ryan Mechanical; Wilson Electric; Wholesale Floors
Size: 135,000 SF
Value: WND
Location: 1930 W. Rio Salado Pkwy., Tempe
Start / Completion: November 2016 – May 2017
FINALIST in category:
Grady Gammage Memorial Theatre Renovation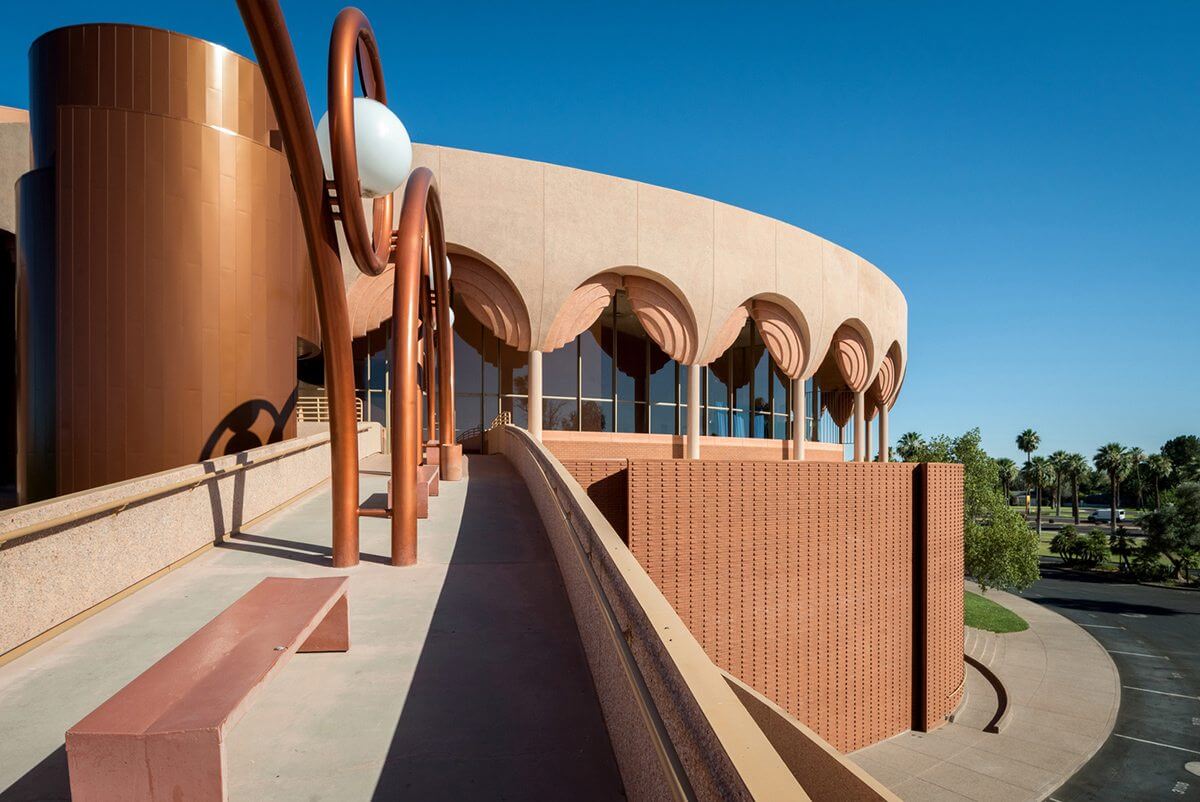 The 3,000-seat theatre designed by Frank Lloyd Wright in 1964 underwent renovations to update its accessibility to reflect modern ADA standards and its restrooms to meet code while also preserving the historic structure's original design. For example, the new design added 88 fixtures to the facility and addressed the unique circulation required to move large numbers of patrons through the restrooms and back to seating without crossing the circulation paths around the restrooms. To match the original materiality, a new brick coursing detail was developed to clearly illustrate new from old but allow for minimal visual impact to the overall composition. The new design borrowed "scalloped" formal building elements repeated throughout the original design and centered the addition around existing back of house elements to minimize their visual impact.
Owner: Arizona State University
General Contractor: CORE Construction
Project Manager: Arizona State University
Architect: RSP Architects
Subcontractors: Fisher Engineering; Henderson Engineers; Meyer Borgman Johnson; Sun Valley Construction; Wood, Patel & Associates
Size: 12,000 SF
Value: $7.4M
Location: 1200 S. Forest Ave., Tempe
Start / Completion: June 2016 – June 2017
FINALIST in category:
WENTWORTH PROPERTY HEADQUARTERS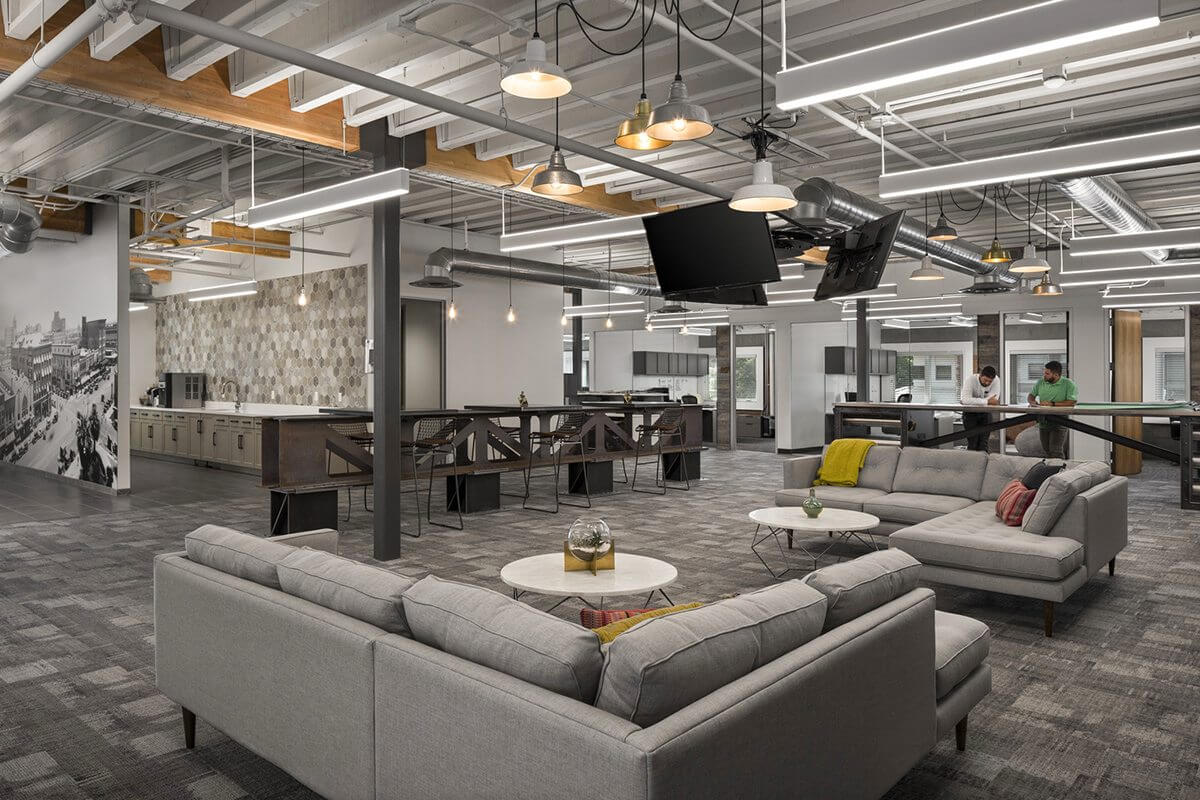 Located within the Downtown Phoenix Redevelopment Area, the existing three-story building was rehabilitated with a timeless design that blends an industrial look and residential twists into a corporate headquarters that includes open workstations and enclosed offices. Special amenity areas include new break rooms and a community lounge. While there are a variety of meeting room types on the second and third floors, the showpiece is a lounge located on the first floor where employees can either meet with clients, hold events, or use for large meetings. The lounge is called J-Dubs and is a tribute to Jim Wentworth Jr.
Owner: Wentworth Property Company
General Contractor: Jokake Construction
Architect: RSP Architects
Subconstractors: Atmosphere Commercial Interiors; Energy Systems Design; PK Associates; SlabHaus; Transact Commercial Furniture
Size: 11,000 SF
Value: WND
Location: 802 N. Third Ave., Phoenix
Start / Completion: June 2016 – January 2017
To read more and see all of the winning projects, visit AZBigMedia.com.