MNCAR's Top Brokers: Mayo Clinic Square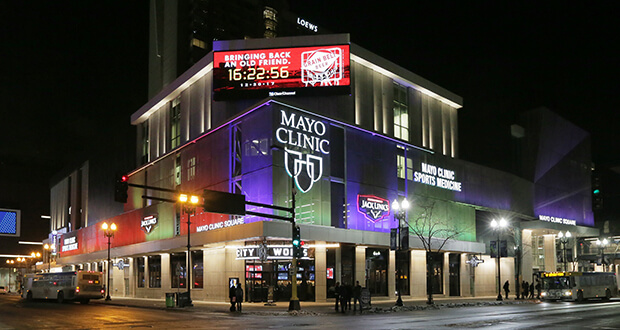 Buyer: LaSalle Investment Management
Seller: Camelot LLC, a partnership between Alatus LLC and Provident Real Estate Ventures LLC
Broker: Sonja Dusil, Ryan Watts, Judd Welliver and Tom Holtz, CBRE Inc.
Location: Minneapolis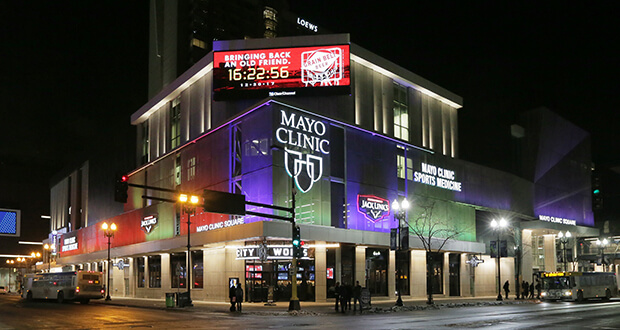 What was once Block E is now Mayo Clinic Square, a 222,170-square-foot Class A, office, medical and parking property that provides a long-needed link between the Minneapolis CBD, the entertainment district and the North Loop neighborhood.
But despite all that, the project was not a sure bet. The market perception of the complex's asset profile — a mixed-use development with the city of Minneapolis and various use-requirement complexities — was in the back of developers' minds. Also, new tenant Jack Link's Protein Snacks had not taken occupancy during time of sale, and had not started construction or even finalized construction plans.
It all turned out to be a winning combination. Connected to Target Center and Target Field, the building includes a two-story underground parking structure with 539 stalls. It was rebranded after a $50 million renovation in 2015 as the new home of the Mayo Clinic's medical sports facility and athletic training center and the headquarters of the Minnesota Timberwolves and Minnesota Lynx. Mayo Clinic, the Timberwolves/Lynx and Jack Link's occupy 80 percent of the building.
The building was 96 percent occupied at the time of its blockbuster $98 million sale, and it set a Minneapolis record with a per-square-foot price of $441.
This sale not only represents new capital into the Minneapolis market but also with an important foreign capital source. This sale sets a precedent for other foreign capital investment into a secondary market.