ENR Southwest's 2018 Best Projects
By ENR Southwest, Nov 2018
Culture/Worship Best Project: Grady Gammage Theatre Renovation, Tempe AZ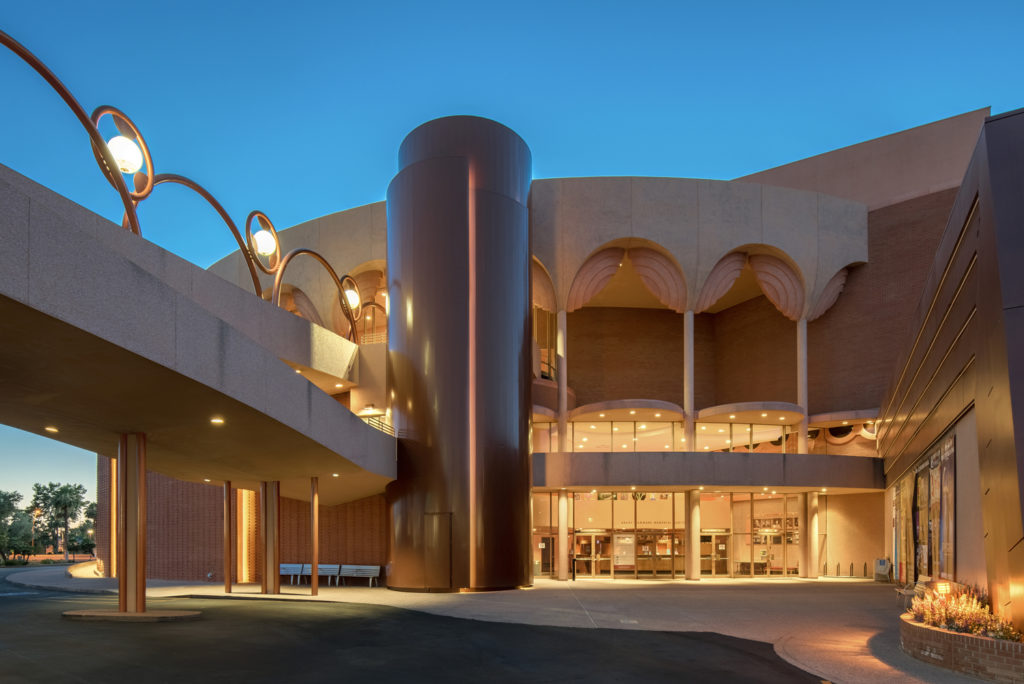 Long revered for its Frank Lloyd Wright design, the Grady Gammage Memorial Auditorium underwent a $7.4M renovation, completed in June 2017. Primary goals were providing Americans with Disabilities Act upgrades, including grand tier and balcony access and additional restrooms while preserving the theater's overall appearance. Read the original story here.
"Any time an architect gets to work on a building as iconic as this, there is a sense of honor. And a desire to be respectful but also forward thinking as projects of this nature aren't common," says Michelle Schwartz with RSP Architects.
Owner/Developer: Arizona State University
General Contractor: CORE Construction
Lead Design Firm: RSP Architects
Structural Engineer: Meyer, Borgman & Johnson
Civil Engineer: Wood, Patel & Associates
MEP Engineer: Henderson Engineers
Masonry and Concrete: Sun Valley Masonry
Landscape Design: TRUEFORM Landscape Architecture Studio
Renovation/Restoration Best Project: The Hub, chandler az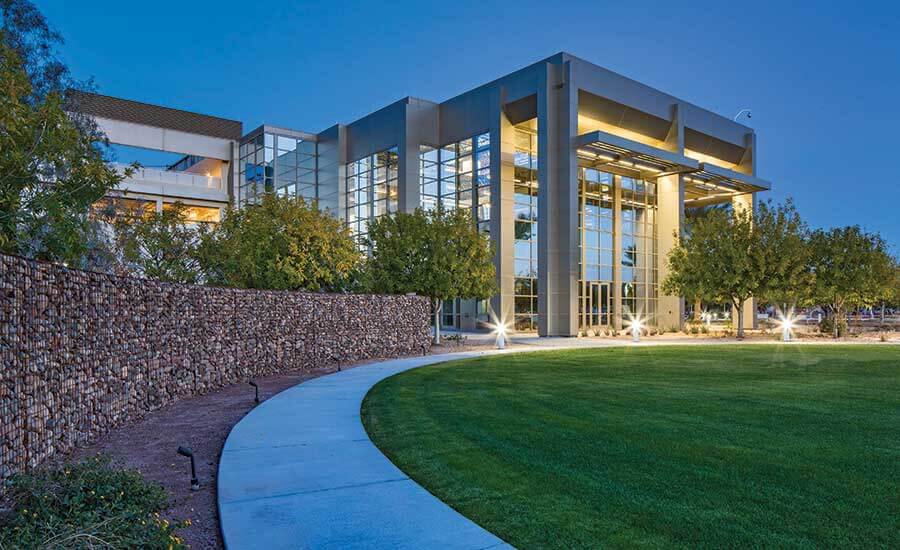 This two-story, 299,091SF building was transformed from a vacant pharmaceutical facility to a Class-A speculative office building. Features in the re-imagined facility include mezzanine areas, new windows, upgraded elevators, an amphitheater-style conference center and a commercial cafeteria. This $15-million project was completed on time in September 2017. Read the original story here.
Owner/Developer: Clarius Partners LLC
General Contractor: Layton Construction Co.
Lead Design Firm: RSP Architects
Structural Engineer: Caruso Turley Scott Inc.
Civil Engineer: Hunter Engineering
MEP Engineer: Van Boerum & Frank Associates Inc.