Autism-Friendly Apartments Open in Phoenix
The 55-unit First Place complex was designed specifically for adults with autism and neurodiversities.
By Sophie Haigney, CityLab, Oct 2018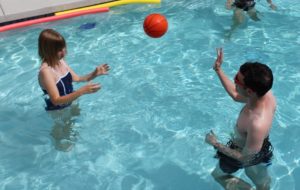 Lindsey Eaton, 24, is from the Phoenix area and works for the Arizona School Boards Association. She has autism, which, she said, she doesn't see as a diagnosis: "I see it as awesomeness."
Eaton describes herself as very independent, "but I still need help with some things like laundry, budgeting, and getting to work." She used to live with her parents despite wanting to live on her own.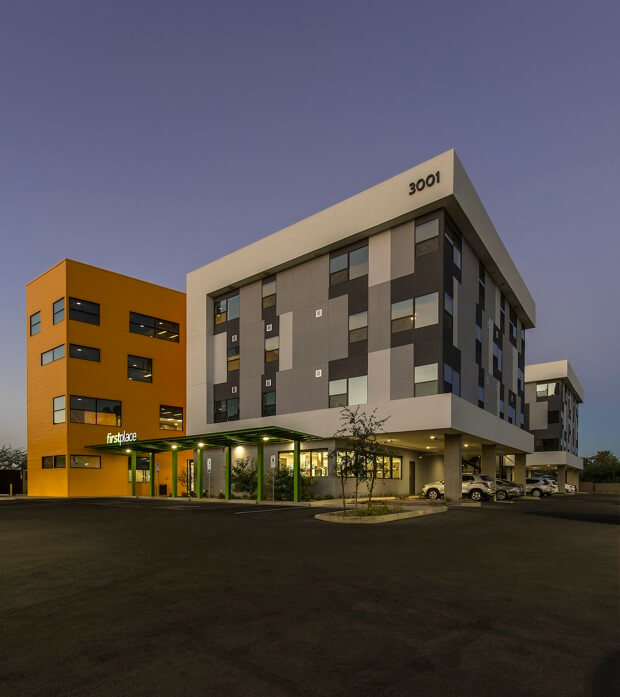 In July, Eaton moved into one of the country's first apartment complexes for adults with autism and neurodiversities. She now has her own one-bedroom unit in the Phoenix complex, which is called First Place. "It's been a little eye-opening, because for years in a row, I had check-ins every minute—my parents saying, 'How are you doing? What can I do? Do you need help cleaning?'" she explained. Now, she often has to figure things out for herself. "It's taught me patience, and to do things and not rely on people."
Denise Resnik started thinking about this more than 20 years ago, after her son, Matt, was diagnosed with autism. "We were told to love, accept, and plan to institutionalize him," she said. She visited a number of facilities and was disheartened by the conditions and quality of care: "I thought there has to be another way."
Resnik is the founder and executive director of the nonprofit that runs First Place and shares its name. In the 1990s, she co-founded the Southwest Autism Research & Resource Center (SARRC), which began to research housing options for people with autism and partnered with other organizations to come up with guidelines. Years later, First Place is the result.
"We were told to love, accept, and plan to institutionalize him … I thought there has to be another way."
It's a three-pronged operation. First, there's the nonprofit-run, 55-unit apartment building, where people with ASD can live near-independently, but with 24/7 support. It has a fitness center, a pool, and a culinary teaching kitchen. Then there's the on-site Transition Academy, which runs a two-year program to teach residents life and work skills. (While many residents are expected to go on living at First Place after completing the program, for others, Resnik said, "it might be the first place after leaving their family but [then] they may go elsewhere"). Finally, there's a leadership institute aimed at producing research, policies, and training related to ASD.
Funding has come from a mix of sources, Resnik said: philanthropy, a private loan, and the federal New Markets Tax Credit program, which incentivizes investment in low-income communities. First Place did not use Department of Housing and Urban Development funds, since HUD limits the disabled population of properties it supports to 25 percent (to avoid an institutionalizing effect), a policy that Resnik says is overly prescriptive and not data-based.
Rent at First Place, which includes a basic suite of care services, is not cheap. It starts at $3,300 per resident in an unfurnished two-bedroom apartment, or $3,600 for a one-bedroom. Resnik hopes a competitive market will evolve over time, and points to what has happened with senior housing. "Today, you recognize how that market has emerged, at different locations, price points, with different kinds of services and amenities for people with mobility and health issues," she said. "We just want options."
The design of the complex, by RSP Architects, is tailored to people with ASD and neurodiversities. A main goal was to prevent
sensory overload
, so the building has no harsh overhead lights such as fluorescents, and gypsum concrete was used between the floors to muffle ambient noise. RSP previously designed the first high school built for autistic students, at the Minnesota Autism Center in Eagan.