Customer Experience: Emphasizing the Human in the Age of the Artificial
After all we've been through, could HI (Human Interaction) be the antidote for AI (Artificial Intelligence) when it comes to great customer experience? RSP's Thom Lasley is ready to storm the barricades.
Continue reading
Low-Voltage Direct Current and the Future of Commercial Office Buildings
RSP's Chad Jones explains why LVDC system design is a critical component on the path toward a more sustainable built environment.
Continue reading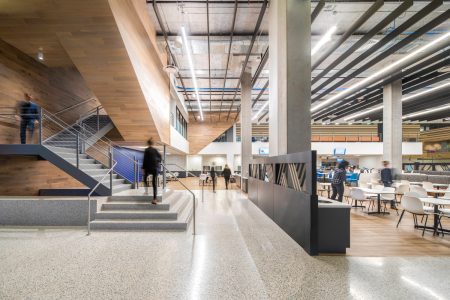 What's Next for Smart Building Technology
RSP's Rajan Battish and Jeremi Van Wave talk about the next evolution of smart building technology and what that means for today's corporate users and building owners. SMART BUILDING: [smahrt bil-ding] noun – A digitally connected structure that relies on technology to optimize building operations and management, enhance the user experience, increase productivity, reduce costs, and mitigate […]
Continue reading