Business Developer, John Eckerman, Joins RSP
Eckerman will uncover growth opportunities in the booming Rochester region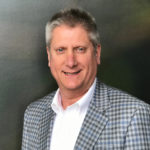 MINNEAPOLIS (8 May 2019) – John Eckerman, a business developer with a background in local politics, has joined RSP. Eckerman brings with him an impressive rolodex and a goal of expanding the firm into the retail and corporate market sectors.
"I chose RSP because of the people and reputation of the company," said Eckerman. "I knew of RSP because of their long-term relationship with the Mayo Clinic and their status as architect-of-record for Discovery Square. I look forward to continuing to expand their growth and connections in the Rochester area."
As a long-time Rochester resident, Eckerman has both the experience and connections that will help RSP identify new opportunities in the retail, hospitality, and corporate markets. Along with time as a business development specialist for a Rochester contractor, he has also worked in local politics as a lobbyist and campaign manager. This first-hand experience gives Eckerman both valuable insight into city development and connections like the Mayor of Rochester and the City Council President.
"We are so pleased to have John at RSP — he is the perfect business development addition to our team in Rochester," said Diane Norman, Senior Associate and Director of Business Development. "Not only does he understand design and construction, he understands how Rochester works. His strong local relationships and his history of being engaged with the community will be a big contribution to the firm's growth in Southeastern Minnesota."
Eckerman will base out of RSP's Rochester office. He joins a full-service team that services major clients like the Mayo Clinic and Hormel Institute. Click here to read more.