Team selected for Renaissance Square repositioning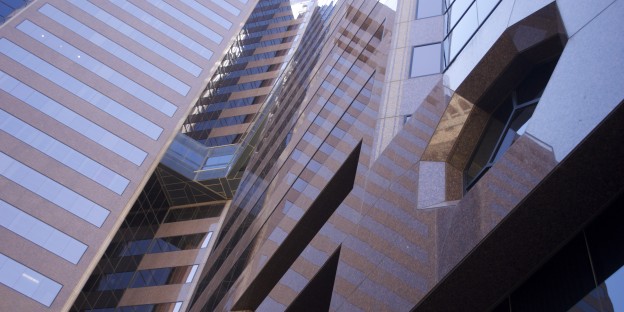 RSP Architects, Lee & Associates, Wespac will reposition Renaissance Square
by Arizona Commercial Real Estate Magazine, February 2017
Owners of Renaissance Square, Downtown Phoenix's iconic office towers at 2 and 40 N. Central Ave., have engaged Lee & Associates, RSP Architects and Wespac Construction to completely reimagine the nearly one million square foot Class A property.
The ownership group, a joint-venture between funds managed by Oaktree Capital Management, L.P. ("Oaktree") and Cypress Office Properties, LLC ("Cypress"), has selected Lee & Associates ("Lee") as exclusive leasing representatives for the property. Lee Principals, Craig Coppola, Bill Blake, Andrew Cheney, Colton Trauter and Associate, Gregg Kafka, were named the office brokers for this project.
"We are honored to work on leasing up this landmark property undergoing a major renovation. The new owner's vision and significant capital commitment will transform Renaissance Square into the best office location in Phoenix" said Coppola.
Oaktree and Cypress have also tapped RSP Architects and Wespac Construction to create a modern vision for the property. Along with a complete redesign of the lobbies, the property will undergo a renovation of all common area spaces, with the addition of new collaborative work spaces, an indoor/outdoor conference center and tenant lounge to replace a rooftop tennis court.
"We are excited to be working with Lee, RSP and Wespac who have each successfully transformed other high-profile assets and share our commitment to making Renaissance Square Phoenix's premier office property," said Mark Jacobs, Managing Director of Oaktree.
"As a trusted design partner, we are excited for the opportunity to co-create a new identity for these late-1980's buildings in conjunction with Oaktree, Cypress and Wespac," said Alissa Franconi, Senior Associate of RSP Architects. "With the reposition and location in the heart of Phoenix's central business district, Renaissance Square will once again take its place as a jewel for Downtown."
The trophy asset, located at the intersection of Central Ave. and Washington St. in the heart of Downtown Phoenix, already offers unparalleled features and nearby world-class amenities. The property features six on-site restaurants, abundant parking and 24-hour security. There are over 40 restaurants within 250 feet of the property, 11 professional sports and entertainment venues within 1,000 feet and a Metro light rail station at the property's front door. Additionally, there are 25 multi-family developments with over 3,400 units within one mile and walking distance to most Downtown courthouses.
Additional Coverage
Renaissance for Renaissance Square, Phoenix Business Journal