Julie Esch joins RSP as Director of Business Development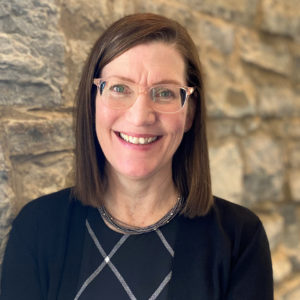 MINNEAPOLIS (4 March 2020) – RSP has hired Julie Esch as the new Director of Business Development. A business developer with over 20 years of experience, Esch brings an extensive network to the firm. She will primarily work the corporate and specialty studios, growing the firm's already diverse practice.
"RSP has a great reputation, and I'm looking forward to continuing to build on the firm's 40+ legacy," said Esch. "I have spent the last 14 years working in the AEC industry and have developed a deep respect for architecture and design. Joining RSP gives me the chance to work in a new sector of the design industry and promote different types of services."
A Minnesota native, she has the deep-rooted connections that will help RSP solidify new opportunities. Esch has served in key business development roles with both the Saint Paul Port Authority and Mortenson. She also has experience in the nonprofit sector and speaks fluent Spanish.
"Julie's relationships and involvement in the community make her a valuable resource as we continue expanding regionally and nationally," said David Norback, RSP President, AIA. "RSP has recently added new expertise to our portfolio including multi-family housing. Her network will be instrumental in introducing our capabilities to a wider audience in the Twin Cities."
Esch will be based out of RSP's headquarters in Minneapolis.
Press Contact:
Jackie Peacha
jackie.peacha@rsparch.com
612.677.7247