The Bakken Museum Announces Upcoming Renovation
(21 Nov 2019) The Bakken Museum welcomes nearly 17,000 visitors to its Minneapolis location every year, on the shores of the city's historic chain of lakes.  The independent nonprofit provides educational experiences to 45,000 students throughout Minnesota as well as researchers from around the globe.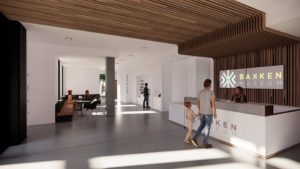 The RSP design team is thrilled to have the opportunity to help realize a renovation that has been on the books for the museum since 2016. The updated Bakken will feature new exhibit space and classrooms, an updated lobby, a retail store and a stunning entrance. With work slated to begin in January 2020, our efforts will improve visitor flow and increase engagement through enhanced programming and exhibit experiences.
This renovation has its roots in the museum's new mission and vision, which emphasize the inspiration and innovation processes. It will enhance the museum's current footprint to present stories of past, present and future, which will prompt visitors to question ideas about humanity, society and the world as a whole. New exhibits and education programs will expand on the museum's "Inventing for Health" initiative, which explores Minnesota's long history as a leader in biomedical engineering, human enhancement and medical technologies.
We developed the new design in partnership with Mortenson Construction, while the museum and creative consultants Roto Group LLC will guide the process of re-creating exhibits.
"The remarkable site and architecture of The Bakken Museum's existing buildings have helped guide our approach to this project," said RSP Design Principal Derek McCallum. "We will introduce a modern vernacular that will bridge the notion of time and further establish the new experiences which the museum is creating."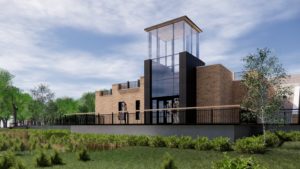 The renovation will introduce a 3,200SF exterior elevated walkway to reorient the entrance toward the lake and extend programming out on to a formal walkway over the wetland. The addition of a multifunction flexible space will create new opportunities for programs and further establish a modern design on the property. Using natural materials, including wood and zinc, will allow for the new forms to develop a patina over time. Internally, the current galleries will be consolidated to create a more unified exhibit and classroom experience in the lower level, while maintaining the antiquity of the West Winds Mansion.
This is the first phase of a multi-year construction project to bring updates and 21st-century enhancements to The Bakken Museum. We can't wait to see this project come to life. In the meantime, however, our virtual reality renderings of the renovation provide a sneak peek at what visitors can expect:
News Coverage: