ENR Southwest Announces Best Project Winners 2019
The results are in and RSP has been awarded three ENR Southwest "Best Of" project wins, with an additional project  recognized as a finalist for Project of the Year. The 2019 Best Projects were completed from mid-2018 to mid-2019, in Arizona, Nevada or New Mexico. A panel of seven judges represented varied demographic and job-related imprints in the industry. This is the second year in a row that RSP has been awarded Best Culture/Worship project in this region!
Best of Cultural/Worship: NAU Kitt Recital Hall (finalist for project of the year)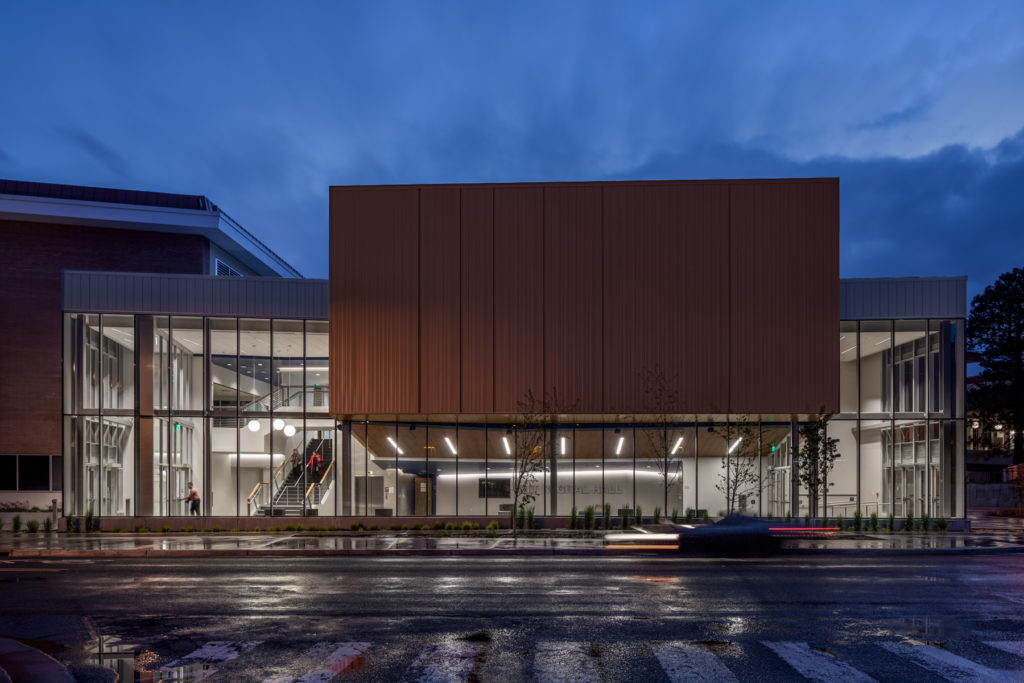 The Kitt Recital Hall is a partially donor funded project fulfilling a long-term need of the School of Music and vision of Northern Arizona University to unify and elevate the arts on campus. The project creates a new link between the existing Ardrey Auditorium and Performing and Fine Arts facilities. The addition provides universally accessible entry lobbies, pre-function space and a 255-seat intimate and highly technical music hall. The renovated space integrates modernized technologies for acoustics, mediated technology and integrated the campus design standards for teaching and learning.
Best Small Project: SUPIMA Headquarters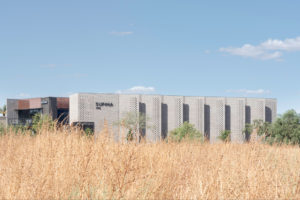 The design of the project takes inspiration directly from the owner, SUPIMA, who licenses extra-long staple cotton for use in everything from household goods, to clothing for premier fashion brands. Having first been developed for use in the aviation and automotive industry, it is now synonymous with luxury and is used by some of the world's most renowned fashion brands. We've used a similar contrast to inform the design: utilitarian on the exterior while maintaining an elegance on the interior. 
Award of Merit, Green Project: Liberty Center at Rio Salado Building IV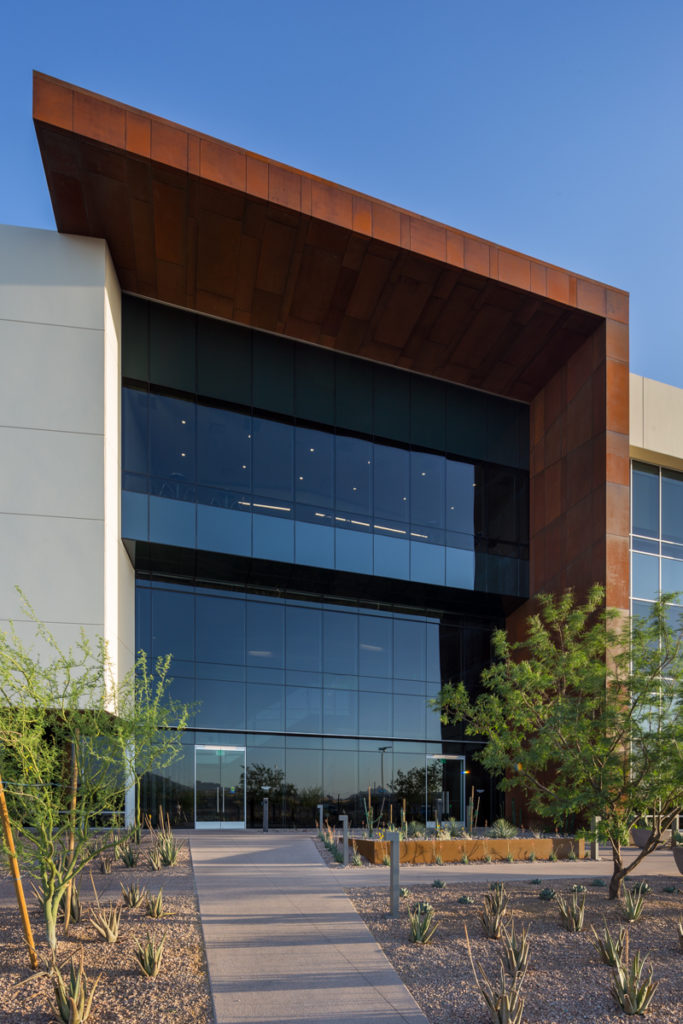 Liberty Center at Rio Salado Building IV is a three-story 210,000 RSF  tilt-up concrete and steel office building located on the 75-acre Liberty Center at Rio Salado development. The landscape and architectural elements are inspired by the site's history and location in what was once the riverbed of the Rio Salado, prominently featuring rusted steel and gabion rock baskets with river-rock cobble salvaged from the site. As a former brownfield site, the project is committed to sustainability as evidenced by its LEED-Gold CS Certification.
Click here to see the 2018 RSP project winners.