Sandy Hook Memorial Commission Interviews Finalists
One cross-disciplined team includes designers from Damon Farber, RSP and Svigals + Partners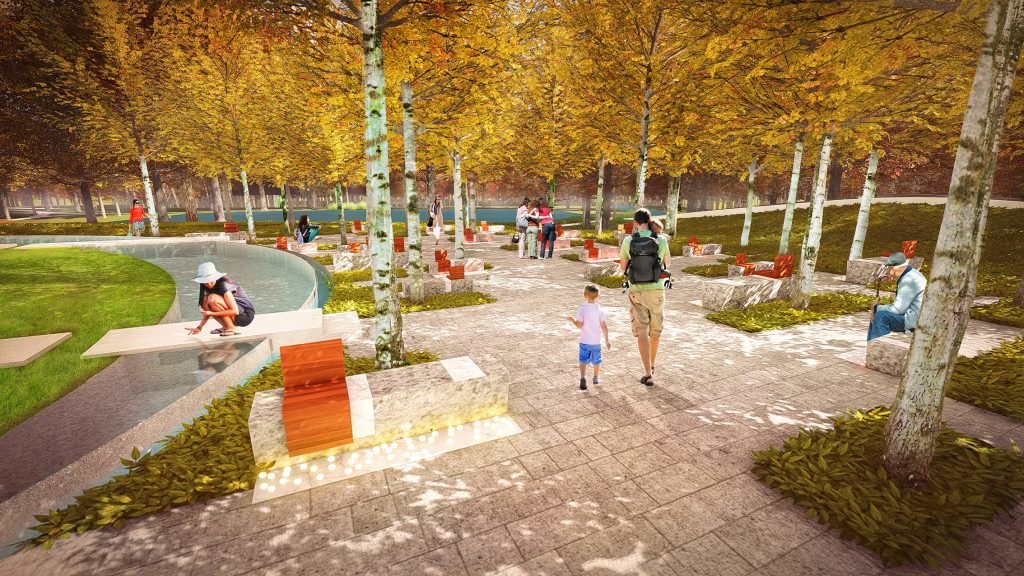 MINNEAPOLIS MN (11 July 2018) – Three teams were identified as last round finalists in the design selection process for a permanent memorial honoring the lives lost at the Sandy Hook Elementary School during the Sandy Hook Permanent Memorial Commission's May 10th Board meeting. One team includes a landscape architect and a public artist/experience designer, both from Minneapolis-based firms, along with one of the architects of the new Sandy Hook School, from a Connecticut-based firm. Joan MacLeod, a Principal with Damon Farber Landscape Architects, and Teri Kwant, an Associate Principal with RSP Architects, collaborated with Julia McFadden, an Associate Principal with Svigals + Partners, on a design proposal that stood out among a total of 189 concepts submitted by teams across the globe.
Members of the team have worked with those impacted by gun violence and with the loss of a child, which informed their submission and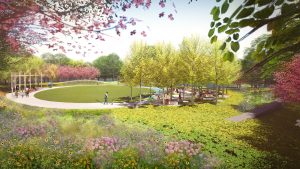 motivation to be involved in this work. "From our work with families who have lost children, we knew it was important to design spaces for connection," said Teri Kwant. "To create a meaningful sense of place that helps people feel safe and accompanied. A place that allows people who have suffered this unique traumatic loss to have the opportunity to talk openly if they choose and feel less isolated and alone."
The three women were humbly honored and ecstatic when the finalists were announced in May. Their overarching goal is to meet the needs of and provide comfort to the families, first responders, and community by creating a place to remember, honor, and celebrate those 26 who died as a result of the Sandy Hook Elementary School shooting. "This project and the event that caused the need for this memorial resonates very personally with me. This is one of the many ways I have been spurred to take action, and to be of service," says Kwant.
"During the design of the school, I was touched by how open everyone was. It was humbling to hear so many community members share their stories as they dealt with the impact to themselves and their family members," says Julia McFadden, project manager with the school's design team. "The opportunity to stay involved and continue to engage and contribute to the Newtown community by being chosen as a finalist for the memorial is nothing short of a blessing."
"This is an incredible honor and opportunity," said Joan MacLeod. "The site for the memorial presents itself as an ideal cradle, an opportunity to allow the earth to hold our collective sorrows and help heal the community as well as anyone who visits. Our team approached the design with the intention of creating an environment to support quiet reflection and conversation."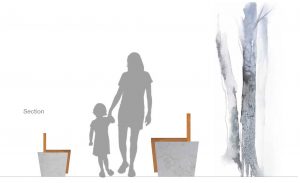 The trio of women came together through a connection that goes back years. "I immediately thought of Teri as an ideal partner when the Commission announced the intention to seek design concepts," said McFadden, who had collaborated with Kwant on a public art project in the past. "Teri introduced me to Joan, and we soon realized that our team's synergistic and holistic approach is uniquely suited to this design project, and we were all experienced and committed to this undertaking," notes McFadden.
After short-listing to thirteen teams from the 189 submissions back in February, the Commission sought further input from Sandy Hook families and community members to narrow the selection to three. The next step in the design selection process is for the final three teams to present their designs to the Memorial Commission on July 17, with a final award decision being made in August.
To review the team's submission, click here.
To learn more about the Memorial Commission and the design selection process, please visit: http://www.newtown-ct.gov/sandy-hook-permanent-memorial-commission