State's biggest property makeover
State's biggest property makeover: Arden Hills ammo site to be redeveloped
By Nicole Norfleet, Star Tribune, Mar 2018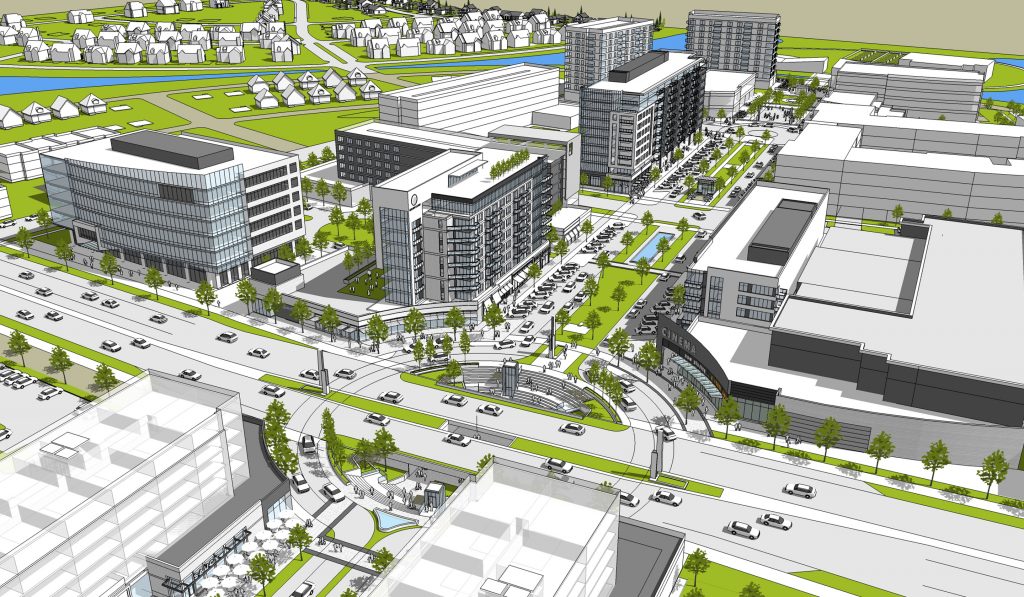 Hundreds of homes and several blocks of retail, office and entertainment space will begin to be built in 2020 as part of Minnesota's largest development project.
Developer Alatus LLC announced Wednesday it is close to finalizing with Ramsey County the framework for the transformation of the 427-acre Twin Cities Army Ammunition Plant site in Arden Hills. A final master development agreement for the Rice Creek Commons project is expected to be completed in the next two to three months.
After delays have pushed back work on the project, Alatus plans to develop the massive property, located along Hwy. 10 near Hwy. 96, in five phases. The final phase of the project is expected to be completed by 2036.
"Today is a pivotal day for us as this vision becomes a reality," Ramsey County Commissioner Blake Huffman, who represents the area surrounding Rice Creek Commons, said in a conference call. "It's a long time coming."
Bids will be put out late this year for grading work, utility installation and construction of roads on the site. The $73 million needed for the site preparation will be paid for by all the partners, including the county and Alatus. The investment is expected to be recouped through land sale revenue and other fees.
The first phase of construction would take up about 70 acres on two large chunks on the western and southeastern portions of the property and include 250 apartments, 250 units of senior housing and 150 single-family homes. The entire project is expected to have 1,460 housing units.
Home prices will range from the low- to mid-$300,000s to more than $1 million. The project would also include affordable housing.
A rendering released Wednesday depicts a main boulevard with green space connected to a large roundabout as part of the town center. It shows several commercial buildings, including a hotel and movie theater.
Alatus won't close on the land sale for the first phase of the project until 2020. The other phases and subsequent closings will be market-driven. Construction of some commercial buildings would not begin until tenants commit to leases, said Bob Lux, president of Alatus.
"We believe that we've come up with an incredibly vibrant plan and one that is attainable," Lux said during the conference call. "We believe that we are really set for success for this project."
Details of the framework are scheduled to be presented to the city and county's Joint Development Authority in April. Final approval will need to be given by the Joint Development Authority, Ramsey County Board of Commissioners, and Arden Hills City Council.