First high school for autistic students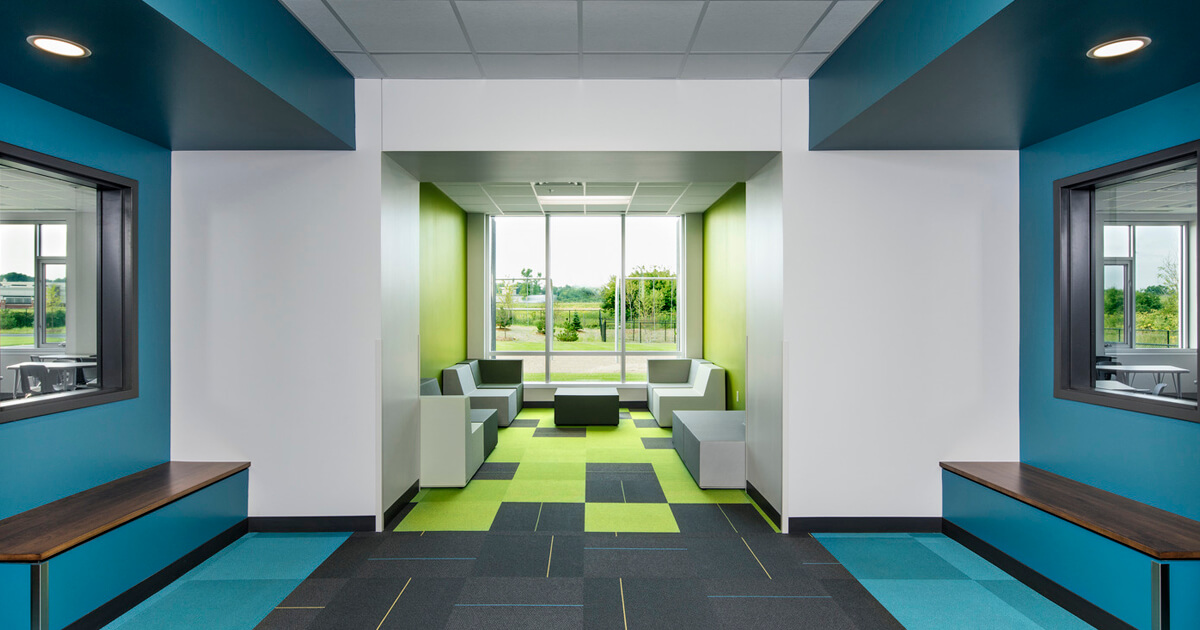 Developer, architect team up to build in Eagan the first high school for autistic students
by Don Jacobson, Star Tribune
Originally published September 16, 2016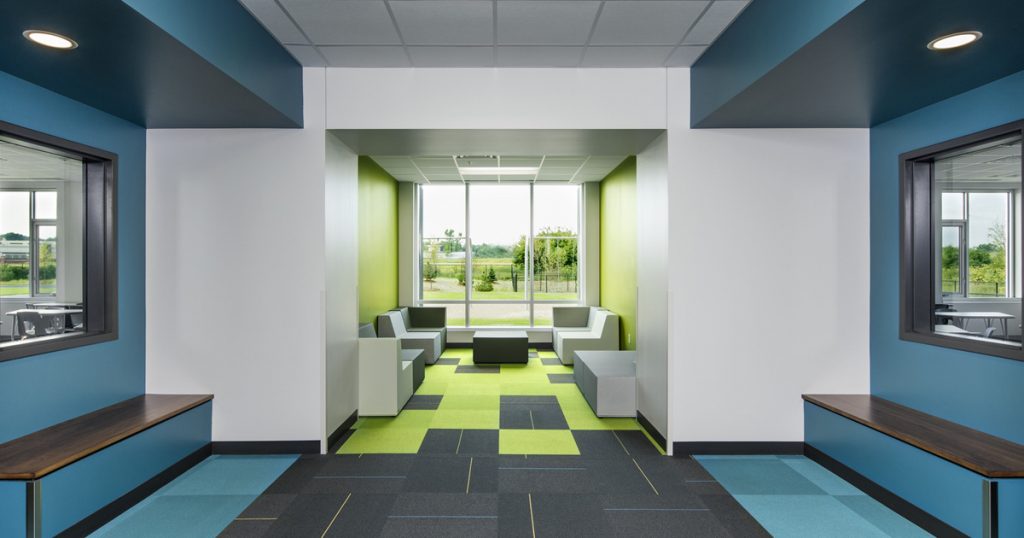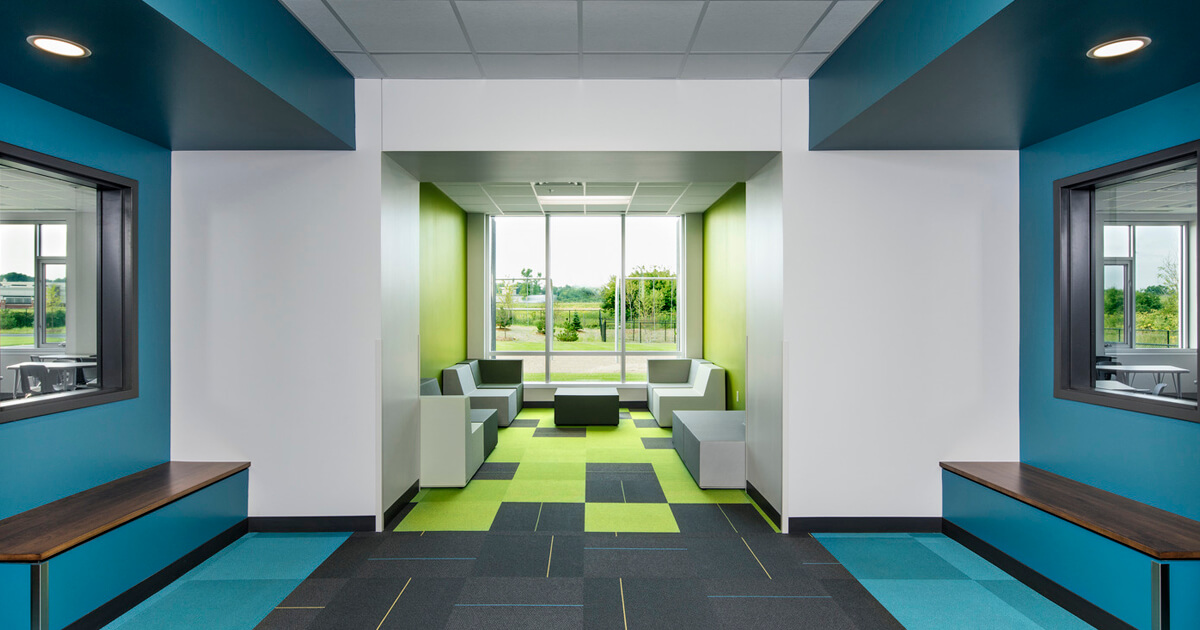 Ryan Cos. and RSP Architects encountered a unique design challenge when they were selected to build what is essentially the first high school for autistic students in the country.
There were no templates for creating a building that could meet the challenges of teaching core high school curriculum and providing therapy to autistic teens. But when the new 50,000-square-foot addition to the Minnesota Autism Center (MAC) in Eagan opened this month, it became clear the challenge had been met, and then some.
Minnesota Autism Center Chief Executive Kathryn Marshall said she "loves everything" about the $11 million structure at 2120 Silver Bell Road, which she had specified must be suited to her organization's methods of educating autistic students.
"One of the things that makes our program unique in the world of autism is we kind of pull them into the real world," she said while showing off the facility's full gymnasium. "It isn't a cloistered program where the lights are low and everybody's quiet. We wanted the building to reflect the real world, such as with a real gym, which can be loud and active.
"We've seen unbelievable success in our kids with that methodology. It's the real world and they're going to have to be part of it so let's let them learn how to adapt to it."
The success of MAC's methods are evidenced by the nonprofit's long waiting list and 10 locations, stretching from Duluth to Rochester.
Its facilities combine the teaching of core curricula with one-on-one "applied behavior analysis" therapy, described as a "natural science" approach to understanding and modifying autistic behaviors, administered by certified therapists. It focuses on reducing the disruptive symptoms of autism through rewarding positive behaviors while also addressing students' lack of critical life skills.
Over the last decade, MAC has established its reputation as a provider of services for elementary school-aged children, including with its original Eagan location in a building that once housed the former Tesseract School. Before it closed in 2010, Tesseract had received city approvals for an expansion on a neighboring 6.5-acre vacant lot; the property was later proposed for an office development by United Properties, which likewise never came about.
It was acquired by MAC in 2014 as the key to an ambitious concept of serving up to 200 students on one site, according to Peter Fitzgerald, a senior director and office broker with Cushman & Wakefield/Northmarq, who helped guide the school's effort.
"What Kathryn has created here is actually a small campus," he said. "The cool thing is she worked with RSP and Ryan to dress up the older building as well. They now jibe with each other in terms of their identity."
Marshall said the new building's design features, such as its open layout, wide hallways and copious use of storefront glass to allow for natural light, all fit in with the school's mission.
"There's a real fluidity about the kids moving around the building," she said. "Because our program is based on a therapeutic method of reinforcement, you're not going to be stuck in a classroom for a solid hour. If you're doing it well, you're reinforced positively."
That reinforcement can mean quick trips to the school's game arcade (provided by Peter's Billiards), its inviting breakout spaces with comfortable furniture, and easy access to outdoor sensory experiences, such as the school's new rubberized track, its adult-sized swing set and a softball/baseball field.
The finished product is certainly not a huge job by Ryan standards, but one the builder is especially proud of, said company vice president Casey Hankinson.
"For us, it's all about the impact you can have on the lives of these kids and their parents with a building," he said. "It's great to know there is someplace they can get not just good care, but great care."