RSP Names Four New Principals
Strategic move identifies the growing practice's next generation of leaders and defines a new enterprise-wide role focused on retail, multi-family residential, hospitality and mixed-use.
MINNEAPOLIS—July 22, 2021—RSP Architects has promoted four of its key professionals to Principal and has established a new, enterprise-wide position aimed at redoubling the firm's focus on its core commercial markets. The new Principals are Alissa Franconi NCIDQ, based in Phoenix; Traci Golownia AIA, based in Miami; Jeff Hysjulien AIA, NCARB, based in Minneapolis; and Todd Novak AIA, based in Minneapolis. Todd Novak will assume the role of National Market Sector Lead for Retail, Hospitality and Mixed-Use.
"This announcement is especially rewarding," says RSP CEO David C. Norback AIA. "It confirms that not only is RSP's next generation of leadership firmly in place but that we're thinking more pro-actively and creatively about our clients and our markets."
RSP is a diverse practice with six domestic and one international office. While the firm has grown steadily over the years in its regions and across its markets, this is its first enterprise-wide role, one that is less about boundaries and more about client needs and specialist expertise.
"Our markets are growing in complexity and scale. Our clients demand specific expertise, agility and project-type knowledge," says Norback. "This new role acknowledges something that has been emerging for some time—that RSP operates nationally and we need a mechanism to concentrate our expertise, focus client outreach and anticipate market shifts. Todd is the ideal professional for the job."
Like most businesses over the last 18 months, RSP has come away from the pandemic with a more mobile and distributed workforce. Add to this the disruption the last year has wrought, especially on commercial markets, and the time is absolutely right for new approaches, bold thinking and fresh ideas. These four professionals represent the best of RSP.
The promotion to Principal of Alissa Franconi, Traci Golownia and Jeff Hysjulien recognizes the significant contributions each has made to the growth and success of the practice.
"RSP is driven by a unique, client-focused culture," says Norback. "And these consummate professionals fully embody our values. They have the stuff to push the firm forward."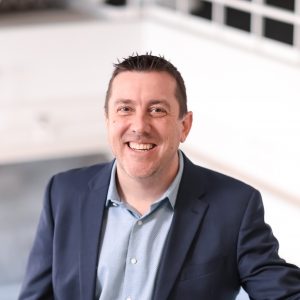 Todd Novak AIA has more than 25 years in designing and delivering successful commercial projects. He has led many notable mixed-use projects across the country, including the recent Nolan Mains Development at 50th and France in Edina, MN; the historic A Mill Artist lofts redevelopment in Minneapolis; and the Aurelian Luxury tower in Chicago. His broad commercial experience includes retail, restaurant, hospitality, mixed-use, residential, senior housing, historic rehabilitation and large urban redevelopment. He holds a Master of Architecture and a Bachelor of Arts degree in Architecture and Interior Design from the University of Minnesota.
Alissa Franconi NCIDQ
is an award-winning designer who specializes in creating dynamic, efficient workplaces. Her experience includes work with companies that range from global corporations to start-ups, all with a vision of creating environments that enhance employee well-being and productivity with economically viable, operationally efficient solutions. Franconi is valued for her creative problem solving, positive attitude and skills as a mentor. She holds a Bachelor of Fine Arts in Interior Design from the Kendall College of Art and Design at Ferris State University.
A consummate professional with an obsession for details and technical quality, Traci Golownia AIA works closely with clients and consultants to support communication, maintain design intent and ensure that projects exceed all expectations. She believes that architecture should connect people and serve a larger purpose, especially when it comes to community-focused developments. Her commitment, coupled with her 20 years of experience, have made her a well-respected industry expert in retail, mixed-use and hospitality developments. Golownia holds a Bachelor of Science and a Bachelor of Architecture from Kent State University.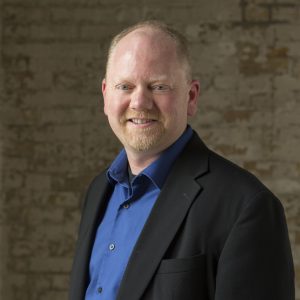 For more than 20 years, Jeff Hysjulien AIA, NCARB has focused on mixed-use projects with a special emphasis on wellness facilities and fitness centers. His experience leading design teams has honed his skills in the creative process as well as his focus on the customer experience. His understanding of demanding clients combined with a business sense for development makes him a potent practitioner, while his outgoing, optimistic personality makes him an ideal colleague. Hysjulien holds a Bachelor of Architecture and Bachelor of Science degree in Environmental Design from North Dakota State University.
---
About RSP
Founded in Minneapolis in 1978, RSP Architects has emerged as one of the country's most trusted, diverse, and agile architecture and design firms. Our clients are a dynamic cross-section of Fortune 100 global brands and retailers, innovative start-ups, thoughtful non-profits, government entities, and more. In addition, RSP i_SPACE is a proprietary consultancy service that specializes in facility information, while RSP Dreambox offers environmental communications.
With over 375 employees, the practice is headquartered in Minneapolis and maintains offices in Rochester, Minnesota; Phoenix, Arizona; Fort Worth, Texas; Baltimore, Maryland; and Miami, Florida. A subsidiary is based in Bangalore, India. A 100% ESOP firm, we consistently rank as one of the largest in the country with annual revenue over $75M.
Media Contact:
Julie Esch
Julie.Esch@rsparch.com