Target project wins Gold Award
April 2016 – A record 75 awards were presented this year, honoring all aspects of retail store design, with winners representing eight countries, including Vietnam and South Korea. The SHOP! Design Awards is the industry's largest and most prestigious retail store design awards program is in its 45th year.
RSP's work in partnership with Target earned an ARE/Popai: The New Association Gold Award for Target Chicago. To read more and see other award winners, please click here.
ABOUT THE AUTHORS
Scott Klopfer AIA, NCARB
Scott Klopfer couldn't have imagined his childhood hobby of drawing houses would turn into an entire career. It has taken him from Minneapolis to Milwaukee to Ensenada, Mexico, where he volunteers to build homes for impoverished families. After earning a Master's in Architecture and a Real Estate Development certificate, he brought his impressive skillset to RSP's retail team. He started out as a Visualization Specialist, where he helped design over 100 retail projects a year. His positive attitude and smart instincts helped him work his way up to a project manager, where he now oversees one of the firm's largest clients. His outstanding organizational abilities and attention to detail allow him to easily coordinate the work efforts of large programs. But what makes him unique is his incredible ability to coordinate projects and people. His calm demeanor and keen problem-solving skills make him a vital component on a fast-paced team. No matter the challenge or situation, his team knows they can rely on Scott's smart advice. He enjoys being a resource to new designers and loves seeing them grow through experience. Outside the office, Scott and his wife enjoy the outdoors year-round through biking, water skiing, hiking and snowmobiling.
Kyle Tornow AIA, NCARB
Curious to know what subjects get Kyle Tornow talking? Scheduling, goal setting and design direction are just a few. As a project manager for RSP's retail team, his strengths lie in communication, solving problems and understanding his client's needs. He is an enthusiastic listener and a great conversationalist. His role is also to know the client inside and out, which he does wholeheartedly. His favorite aspect of the job is interacting with clients and helping them realize their vision. These skills make him the go-to resource for both his clients and his team. When he isn't at work, Kyle loves being outdoors as much as possible. He and his wife Kaitlyn enjoy taking their family on long road trips to national parks. Ever the adventurers, they can also be found camping, biking and savoring the Minneapolis food scene.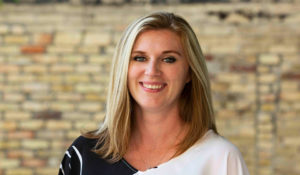 Iman Nelson
Iman Nelson comes from a family of architects. From her father to her uncles, nearly every male in her family has worked in the field. Iman first fell in love with architecture in high school when she helped her father with design details like interiors and renderings. From that point on she was determined to be the first female architect in her family. Now a project manager for RSP's retail team, she is proud to have broken the mold. Working on the retail team has shown Iman how to build and maintain long-tern client relationships. Her energy, positivity and megawatt smile make her an approachable resource and she enjoys the team building aspect of project management. Along with exceptional organization, communication and multi-tasking skills, she also loves helping people be their best selves. A lifelong learner, she is working toward a master's degree in Organizational Psychology so she can continue to evolve in her role. Outside of the office, Iman co-runs an illustration company with her mother and loves cooking, hiking and exploring museums with her husband and two boys.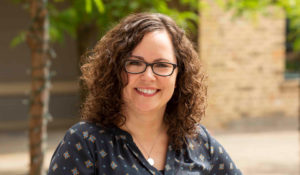 Mary Pumarlo-McClurg
Mary Pumarlo-McClurg is a pivotal member of RSP's retail team and loves coming to the historic 1882 Grain Belt Brew House to work every day. Mary likes to tell her children and friends that she works in a castle. She's always admired the beauty of architecture and knew she wanted a career in the industry. That's how she found her niche as a Project Manager and Revit Technician. She calls her role "behind-the-scenes," but her work speaks volumes. With top notch organization skills and a keen understanding of her client's needs, she and her Team successfully execute hundreds of projects every year. Her absolute favorite part of the job is teaching her team something new and seeing the result. She believes good design isn't only about aesthetics. It's about teams coming together to find a solution that the client will love. Whether she is drafting, overseeing her team or tackling a personal project, she understands how to deliver design that works.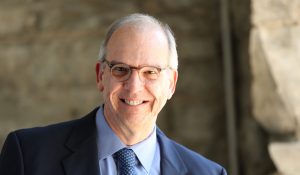 Steve Fautsch AIA
To look at him, you wouldn't guess he's a retail design expert. Basketball, yes. Cars, probably. But retail shopping trends and how store design impacts guest experience? Never underestimate Mr. Fautsch. He's managed our Target Store program for decades. Over a thousand projects. New stores. Remodels. Additions. Including the renovation of 70+ stores across Canada. He's also managing our work for Sprouts Farmers Market and Cummins. So chances are, he doesn't have much time to shop himself.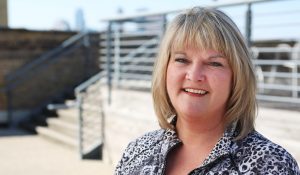 Bonnie Krause AIA
The ultimate team player. A mentor. Someone you can rely on for an honest answer and a solution to a problem. Bonnie is all these things and more. With 30 years of experience, Bonnie has touched nearly every Target store project (that's over 1,000 new stores, remodels and additions across the nation) to pass through RSP. As Principal and co-manager of the firm's work with Target, she oversees the entire process – from scheduling and project delivery to ensuring the client's expectations are met and all contracts are accurately managed. Her ability to be flexible and remain efficient is the key to her team's success. "We are creative problem and process solvers. This program is a unique animal, but I couldn't do what I do without the rest of my team." - Bonnie Krause, AIA She understands that a happy team is an effective team. Her aim is to create a work environment that is supportive, hard-working and fun. A mentality that is on target with her clients too.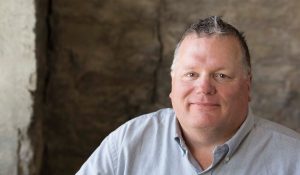 Mitch Steinhoff
Mitch knows how important a brand is to a client. Especially retail clients. Which is why he proactively maintains and manages the brand guidelines and standards for clients like Target Corporation. With over 30 years of experience managing national roll-out programs, Mitch understands the nuances of code compliance, agency reviews and the technical science of architecture in multiple jurisdictions and across the U.S and Canada. He's completed hundreds of projects to date and is known for arriving at creative solutions on fast-track efforts.