Millennium Hotel Design Statement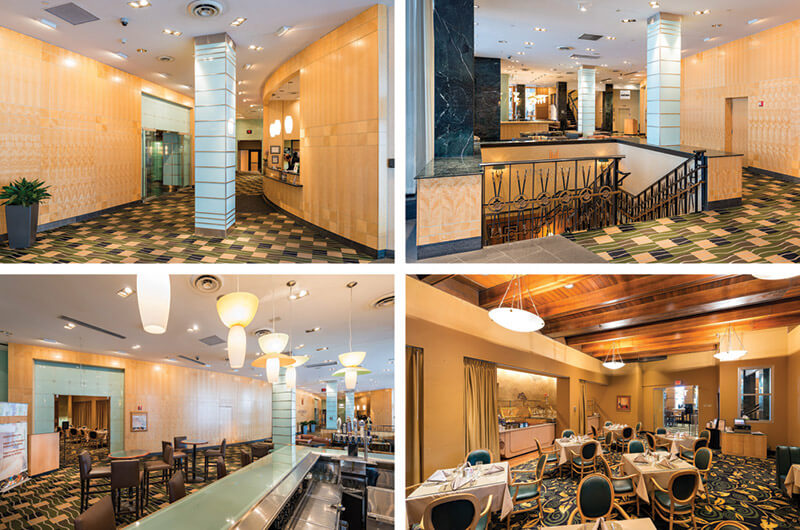 The Millennium Hotel was struggling to survive in 2012. While its location on Nicollet Mall in downtown Minneapolis was ideal, it's outdated decor couldn't compete with a series of newer hotels. A dramatic renovation was in order. Over 90% of the hotel was redesigned and in a highly unusual move, the hotel closed during the four months of construction. Goals for the renovation: become (again) a first choice hotel for downtown business traveler; recapture convention/wedding business; maintain regional character; re-energize the guest experience with timeless design.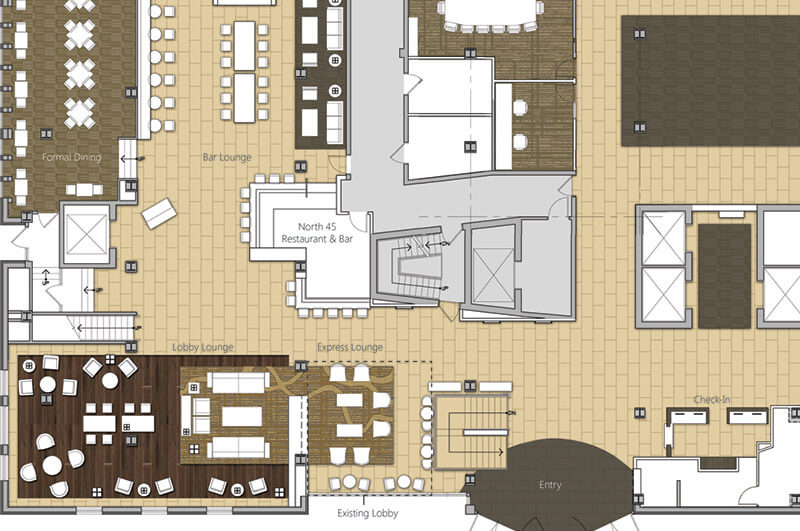 The $22M renovation of the Millennium Hotel Minneapolis has transformed the downtown property into a luxury hotel. Within months of reopening, the hotel is booked 150% over projections for corporate business travel and has recaptured critical corporate clients business. The success of the completely reimagined property lies in a new design and layout that redefines the guest experience.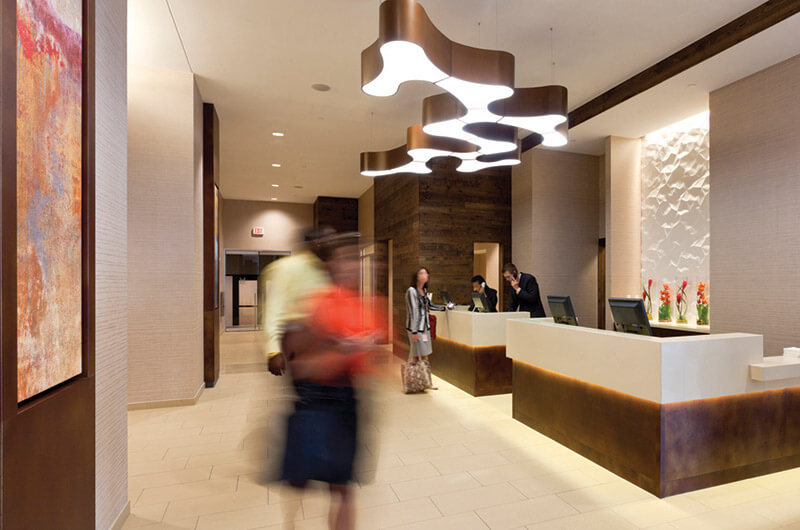 The guest experience for the 21st century business traveler starts at the front door where an expanded and flowing lobby provides three new environments for the guest. We call these new spaces the express lobby, the lobby lounge and the bar lounge. These interconnected spaces provide expanded opportunities to wait, work alone or as a group, have small meetings, greet friends and relax with fine food and wine.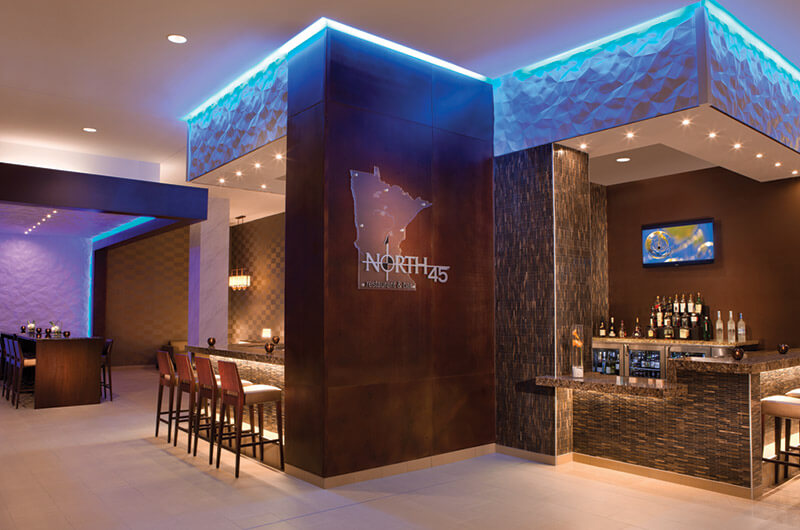 Remodeled from top to bottom, including all 321 guest rooms and public spaces, the Millennium Hotel Minneapolis now offers a modern, relaxed and refined look with upgraded technology and amenities. North 45 is a new restaurant concept and bar that features local craft beers and regionally influenced cuisine. A club floor and lounge provide a variety of spaces for business meetings. The design balances the luxury of the Millennium Hotel brand with the vibe of downtown Minneapolis by incorporating local materials, reminiscent of iconic Minnesota natural elements.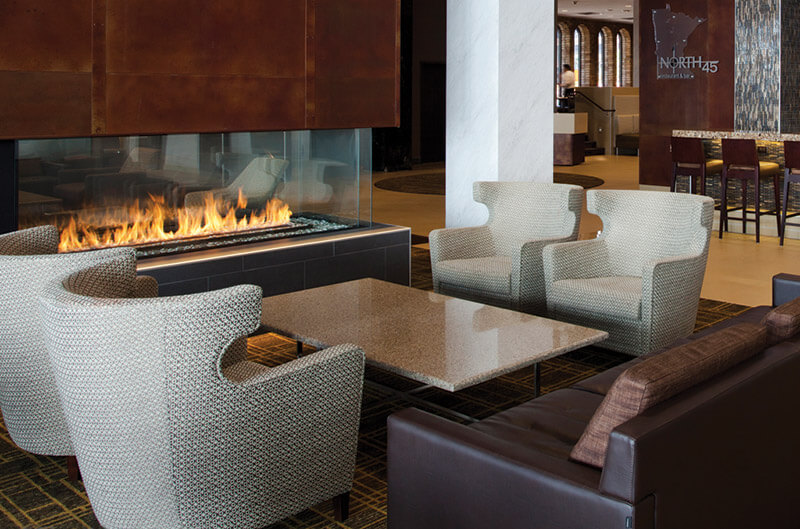 Technology improvements and strategic upgrades in lighting and audio visual capability throughout the hotel have transformed the hotel into an elegant, sophisticated Third Place in which to conduct business or host events. Ranked #46 on Trip Advisor prior to the renovation, The Millennium Hotel Minneapolis currently ranks as high as 6th.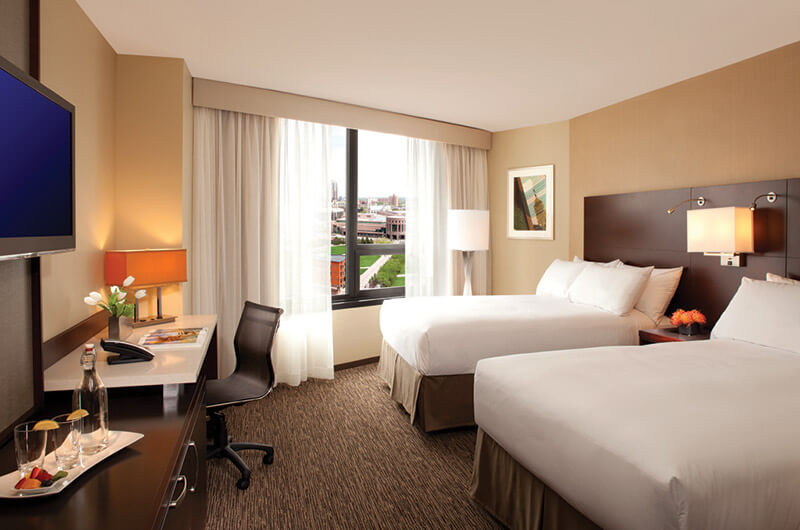 Completely redone, every guest room now has a much more residential feel. This relaxed and refined look will give guests added access for their technology and new bedding and bath amenities for their comfort and rest. Custom designed desks are easily accessible and flexible. Our room design is the new standard for all Millennium Hotel properties in the United States.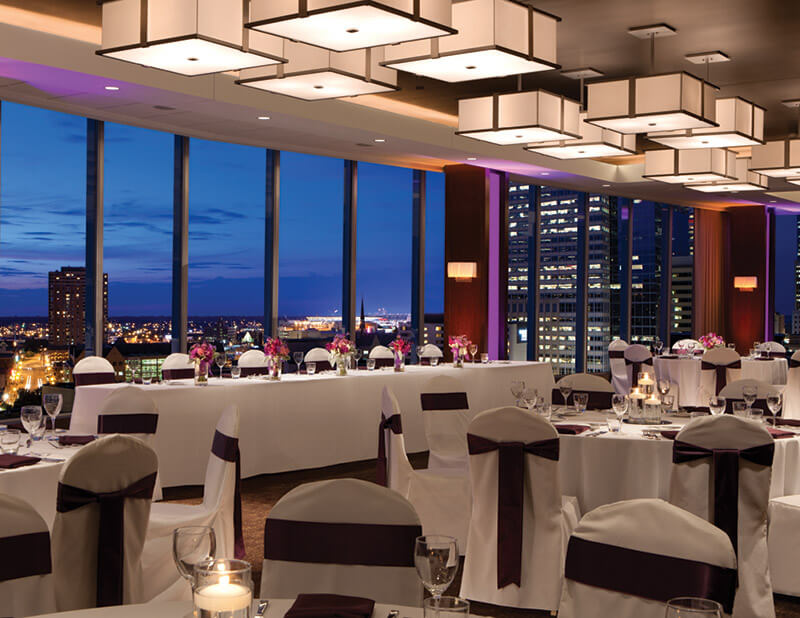 The hotel has recaptured the weekday business traveler as well as increased bookings for business meetings and events. Wedding bookings have jumped from 35 a year to 75.