Supporting the Mayo Clinic.
It takes a highly skilled, dedicated team to rank #1 in any industry. And it requires a true team mentality – one that fiercely believes in "all for one, one for all." For a hospital like the Mayo Clinic, ranked #1 by U.S. News & World Report, the team that helped achieve this highest honor expands beyond the doctors and researchers. It includes critical strategic partners like RSP. From office space, to complex laboratories, to tech-incubator buildings, we've had a long partnership completing a variety of project types.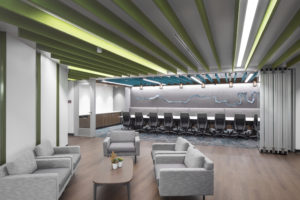 In Rochester, the Mayo Clinic is an integrated campus of 30 buildings, adding up to roughly 15M SF of space. To remain a global medical destination, Mayo Clinic is constantly evolving – adding new technology, exploring new therapies, etc. It's a demanding program that requires precise architectural design and delivery. Which is precisely what RSP provides. And has for over 20 years.
That's because RSP is an integrated member of the Mayo team. Armed with invaluable institutional knowledge, our team understands Mayo's goals and are 100% committed to delivering consistently high quality projects. We communicate effectively, collaborate beautifully and remain agile enough to handle any assignment.
Mayo + RSP Timeline
While our healthcare team jokes that RSP has touched every "ology" Mayo provides, it's most likely true. Our team has delivered more than 365+ projects since 1997. We are a trusted, "go-to," partner that Mayo knows can handle anything and everything. From the Department of Development office where millions of dollars are raised to support patient care to the Bio Bank Building in which Mayo's Precision Medicine Initiative takes place, RSP has helped deliver much of the spaces that support Mayo innovation.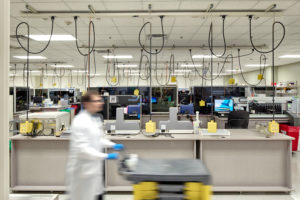 Armed with invaluable back-of-house knowledge, the RSP team understands Mayo's goals and is committed to delivering consistent, high-quality projects. We communicate effectively, collaborate beautifully, and remain agile to handle any assignment.
Where we've worked with Mayo 
A few highlights include:
One Discovery Square
Mayo SSB Expansion
General Research Labs across the Guggenheim and Stabile Buildings
Multiple projects at the Department of Lab Medicine and Pathology
Department of Development Office Renovation
Precision Medicine Biorepository
Biorepository Consolidation
See more projects below.