Cheers to Quality Service Supporting Brand and Customer Experience
Since our inception, RSP has applied creative thought to the unique architectural and interior design challenges of restaurants and food service. We've developed new restaurant concepts to appeal to the senses and implemented model designs for well-known brands across the nation.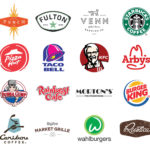 Whether grabbing a seat at a local brewery, kicking back on a sofa at a cozy coffee shop, enjoying a quick burger and fries, or visiting the rainforest for a one-of-a-kind dining experience, we've done a bit of everything. From specialty dining establishments and national design programs to prototype rollouts and branding.
Our philosophy is that peerless design is not enough. Successful project delivery also requires top-notch creativity, strategic partnerships and expert project management to maintain timelines and budgets. We have in-house expertise in fixture design and selection, kitchen design and equipment specification, prototype development for national brands and theming design and branding for one-of-a-kind concepts. Our team delivers professional client service backed with a desire to improve the experience for employees and customers.