Southeast Minnesota smarts.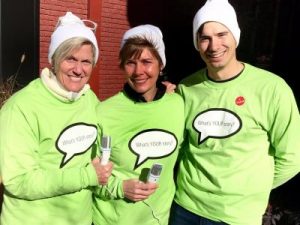 For 10 years. Roughly 2500 days. Easily 20,000 hours. That's how long RSP has worked in Southeast Minnesota. Which, according to Malcolm Gladwell's "10,000-hour rule," makes us more than experts. About the region, the businesses, the culture, and the people. And while we are typically too humble to shout that out, the 10-year anniversary of RSP's Rochester office has us feeling quite proud.
"Findings from the Discover Report yielded a great deal of information, questions, and opportunities that will be of great value during this and future projects. But, of all the things you shared with us, what stood out most to me was that 'it's about the people.' And I couldn't agree more." Rochester Mayor Ardell F. Brede in a recent letter to the Heart of the City design team.
We are authentic Rochester. With nearly 700 projects scattered across the southeast under our belt. And strong, long-term relationships with clients like the Mayo Clinic and Hormel. The Institute and Foods. Inventive new client relationships forming with organizations like Destination Medical Center. A diverse portfolio of thoughtful design. Sophisticated labs. A poolside bar and spa. Automated biobanks. Impressive workspaces. Simulated learning centers. World class research facilities. Even iconic museums.
"We are thankful for your leadership of our expansions, your brilliant architectural design to make it all so beautiful and your continuing friendship and support. We know we are fortunate to count RSP as a friend and partner and to have your continued support of The Hormel Institute's mission to accelerate answers to cancer as quickly as possible. Together, we all share the vision of 'Today's Research, Tomorrow's Cures.'"

 Oct. 6, 2016 letter from Dr. Zigang Dong, Executive Director, The Hormel Institute
Our dedicated, talented staff grew up in the region and remain engaged in the community. From Rochester to Austin. Winona to Northfield. Our team is plugged in to Chambers of Commerce, and area foundations. We use our talents to give back, mentor and support. And we're growing. Our downtown Rochester office is doubling this spring with more creative, open spaces for our architects, interior designers, project managers and technicians.
"The Heart of the City project is about more than creating a beautiful downtown public space," said Jon Buggy, AIA, RSP Principal in a March 2017 Rochester Downtown Alliance Newsletter. "It's about creating magnetic experiences, celebrating Rochester's diversity, elevating health and healing all while enhancing the economic vitality and opportunities of downtown."
Want to learn more about Heart of the City and our partnership with the DMC? Download our brochure here!