In the office of the future, the walls have ears … to hear you cough
While most Twin Cities offices have been shut down in favor of remote working, companies are formulating plans for how they will bring back their employees.
By Nick Halter-Senior Reporter/Broadcaster, Minneapolis/St. Paul Business Journal, April 2020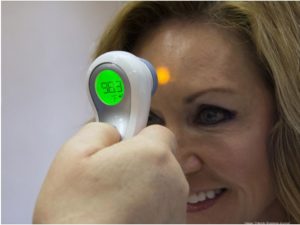 Some of the ideas raised at a recent local discussion of office-space experts had a dystopian feel, like audio monitoring for coughs, employee tracking and kiosks that require people to get their temperature taken before they can enter.
The Destination Medical Center Economic Development Agency in Rochester is hosting a series of webinars this week on the road to recovery from Covid-19. On Monday, the webinar focused on office environment, with panelists Jeremy Jacobs, managing director/market leader for Colliers International Minneapolis-St. Paul; Melany Bjorkman, project interior designer for Minneapolis-based RSP Architects; Jamie Sundsbak, director of operations for Collider Coworking in Rochester; and Max Musicant, founder and CEO, the Musicant Group in Minneapolis.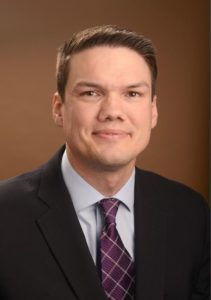 Jacobs is looking to China, which is 60 to 70 days ahead of the United States in the progression of the pandemic, for examples of what might come to the U.S. He raised four ideas:
Smart audio detection: Smart phones can detect a cough or a sneeze. "This is a big-brother notion, but we are living in an environment where people might feel that much safer knowing the company cares that much to keep the environment safe, clean (and) free of germs," Jacobs said.
Sensor technology: There's already a Ford Motor Co. plant in Michigan that is testing a tracking system in which employees wear a wristband that vibrates when they come within six feet of another worker. Jacobs said that could be used here as well.
Thermal monitoring: Jacobs said there could be kiosks at the front of a building or at the front of a tenant's office space where workers and visitors will have their temperature taken. If they have a fever they will need to be seen by a nurse or will have to leave. Currently, Gov. Tim Walz is allowing some non-critical workers to return to their offices this week and employers must ask them if they have a high temperature.
Elevators: Jacobs said that until elevators become touch-less, there could attendants operating them much like in the old days. But there's also been guidance about limiting each car to two or three people. "If you are a 50-story high rise in downtown Minneapolis, that is a severe limitation on how quickly people are able to move into and out of a building."
Bjorkman, the RSP designer, said practices used by the health care industry could be adopted by office buildings. That could mean hand washing or sanitization stations either at every desk or in convenient locations, she said. Office workers will likely wear masks until Covid-19 recedes. More hands-free doors and appliances will likely be adopted over time, she said.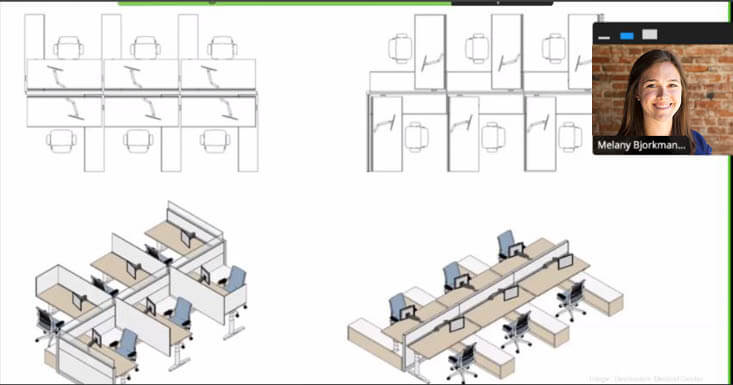 Over the past several years, many companies have moved away from cubicles and private offices in favor of open, collaborative work spaces.
"We certainly saw a lot more open stations, less panels, lower panels, all open," she said. "That is where I think we might see a shift over time."
The big question, both short-term and long-term, is how comfortable people in the United States are with some of these things.
"Some of this will be the new normal and how we operate forevermore and some of this will be temporary," Jacobs said, noting that masks might fall in the latter category. "I don't know that that is something the American people want to adopt as a [permanent] practice."