Top Projects of 2017: Target Downtown Minneapolis Remodel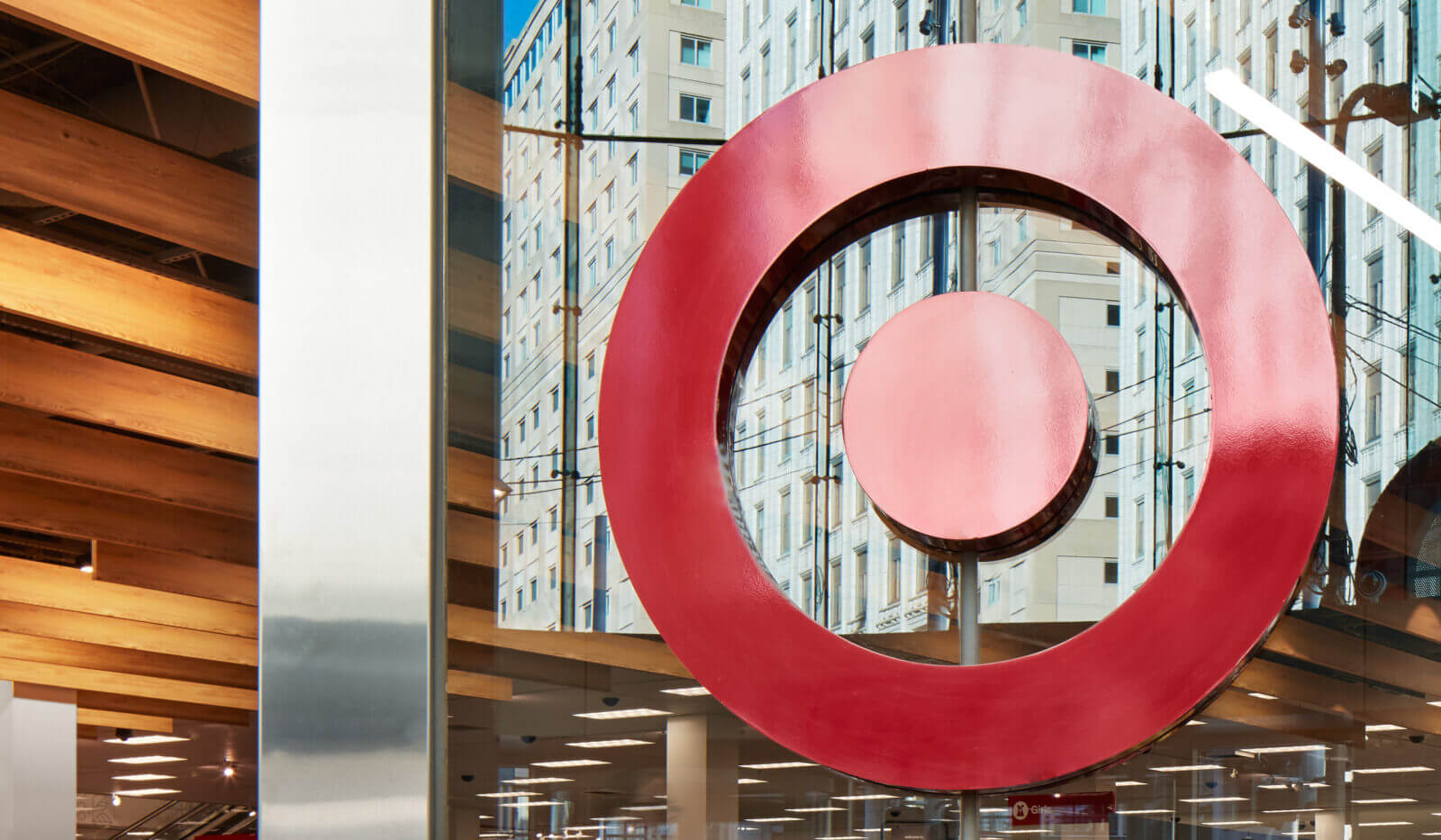 By Dan Emerson, Finance and Commerce, July 2018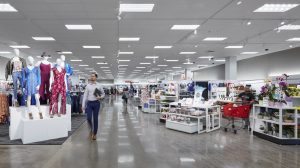 Sixteen years after its two-level Nicollet Mall store opened in 2001, Minneapolis-based Target Corp. gave its flagship space a complete remodel, showcasing design features it will be using at other stores around the country.
The need to avoid disrupting normal retail operations presented some logistical challenges for the contractors, said project manager Josh Brown of Minneapolis-based Ryan Cos. US Inc. "We tried to remain hidden and behind the scenes," Brown said.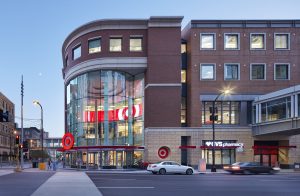 The store remained open through all phases of the 11-month timeline, with work shifts scheduled around store operating hours. Material deliveries and much of the renovation work had to be completed overnight, after store hours, with building materials being unloaded on the building's sixth floor, then moved down to the sales floor. The site had to be "cleaned up" early every morning, in time for store opening, Brown noted.
Because the store planners were nearby, on the building's 12th floor, project details were constantly being updated, "which was interesting and kind of fun" for the contractors, Brown said.
To create a "memorable and very city-specific" retail space, one of the most striking touches added is hickory wood cladding on the interior store walls, embossed with images identified with the city of Minneapolis, ranging from the Foshay Tower to Prince, said project architect Scott Klopfer of Minneapolis-based RSP Architects.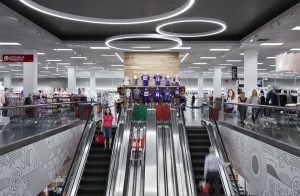 The custom-made, tongue-in-groove boards were etched with the images at a supplier's factory, then assembled on-site. A new color palate was created with varying shades of gray, accented by Target's signature red color. Along with the wood, energy-saving LED lighting was installed to help create a "warmer" feel. Giving the brightly lit space a "welcoming feel" was a primary objective, using plenty of open space. Polished concrete floors helped upgrade the store's interior appearance.
In designing the Nicollet Mall store and other Target outlets, "we have tried to have a great balance of merchandise and open space throughout the store," Klopfer said.
Address: 900 Nicollet Mall, Minneapolis
Cost: $10 million
Size: 121,000 SF
Owner: Target Corp.
Contractor: Ryan Cos. US Inc.
Architect: Target Architecture in collaboration with RSP Architects 
Engineers: VAA Engineering (structural), Nelson-Rudie & Associates (mechanical and electrical)