Meet Sue and Thom. (video)
RSP is expanding its offerings in Texas with the strategic hire of two talented designers focused on corporate and mixed-use work. Senior designer Thom Lasley and Interior Designer Sue Herrington join the firm's five-year old Fort Worth office.
ABOUT THE AUTHORS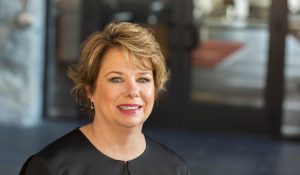 Sue Herrington NCIDQ, LEED AP
Sue is inspired by nature. Fashion. Art. As an interior designer, she takes design cues from the range of visual things she takes the time to notice. Mosaics are a passion. As are textiles. But her understanding of visual details transcends aesthetics. Sue knows how textures and their colors can impact wellbeing, productivity and happiness. This insight and innate knowledge of design makes her a crucial leader in our Fort Worth office. Sue's corporate interiors experience ranges from supervising a $46M international interiors project to tenant improvements well under $100,000. She dives deep into understanding her clients and what they need from their workspaces. This connection with her clients translates into thoughtful, beautiful design elements that enhance productivity and function. There is no detail too small. Plants, accent pieces, pottery and materials like wood, copper and steel are woven together to create a story within a space. Sue's innate knowledge of design is an incredibly valuable resource for RSP. As a mentor to younger designers in the corporate sector, Sue enjoys helping shape the next generation of talented artists.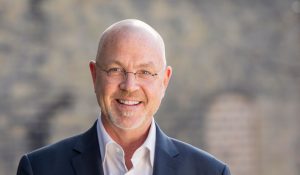 Thom Lasley
He's a fountain pen kind of guy. With a selection of Montblanc's in different ink colors in his pocket, at the ready for whenever inspiration strikes. Which is often because Thom draws daily. He can fill a Leuchtturm1917 sketchbook within a week. His preference is to storyboard ideas with words, drawings and paint before translating design into Sketch-up or Revit. A design leader in the Fort Worth office, Thom mentors our architects, interior designers and engineers. He especially likes to dig into unique projects like urban small format retail stores or tenant improvement projects with the help of younger designers. It's a reciprocal collaboration where both learn from the other. Equally comfortable designing corporate workplaces, big-box retail/industrial or custom artwork, Thom always grounds his work in a deep understanding of the client, the business and the locale. His projects authentically reflect the client every time.