RSP Announces New Associates
Our people are our #1 asset and also the reason RSP is such a great place to work. Meet our recently promoted Associates and find out what they appreciate most about the firm. Read more about each of our leaders on our People page.
ABOUT THE AUTHORS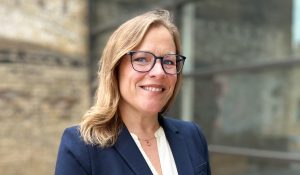 Rhonda Small FMP
Rhonda's favorite thing about architecture and interior design is the space. Not so much the design but the physical parameters of the space – the metrics like occupancy and energy use. It's why she's built a career in facility information management within RSP's Facility Information Solutions team. It's the perfect combination of her experience in architectural drafting, property management and marketing. Because she understands things like furniture plans, real estate reports, construction administration, CAD standards and communications, Rhonda is an expert problem solver for clients like 3M, Comerica Bank, and Hennepin County. A self-professed "geek" with an outgoing, sparkling personality, Rhonda makes facility information accessible, understandable and fun. Read more about Facility Information Solutions.
Scott Fay AIA, NCARB, CDP, LEED AP
Scott has intentionally focused his 25 year career in retail. He enjoys the fast pace and excels at managing national rollout programs for clients like PetSmart and Walgreens. Scott's experience reaches across the continent. He has delivered over 2,500 retail projects and has experience working in all 50 states, as well as some Western Canadian Provinces. A natural problem solver and Big Picture guy, Scott understands the interaction of architecture and the engineering. Which is invaluable when dealing with the varied schedules and delivery models he juggles daily.
Mike Duffy AIA
Constantly curious. Always questioning why we do things and how to improve them. That's Mike. His inquisitive nature uncovered unique insights driving the design of first-of-their kind projects like First Place and MAC High School – two RSP projects supporting young adults with autism. Mike's positive attitude and expansive approach to design was cultivated early on. He grew up in a family full of architects, surrounded by conversations considering how and why things go together. The experience prepared him for a collaborative career engaged in dynamic projects on several teams, across RSP offices. He is inspired and fascinated by both the creative and technical aspects of design. A theme that crosses over into another passion: music. Mike plays guitar and has been in several bands. He sees a parallel between design teams and bands: both require a collection of experts, mutual respect and open minds.
Gerald Gallati
It started with a night crawler business. A young Gerald would sell the worms along a Twin Cities highway and like that, an accountant was created. Gerald has remained fascinated with financials ever since. He has 25 years of experience and 16 at RSP where he has been the project accountant on all the firm's major ground-up projects. From preparing invoices to working with project managers, Gerald has a unique view and appreciation for the built environment. He says the biggest challenge in his role is coordinating with all the stakeholders involved in a project. His solution: clear, consistent communication.
Aaron Napier PE
Aaron is a structural engineer with nearly 20 years of experience designing and managing distribution center projects across the country. His experience includes refrigerated and general merchandise distribution facilities, along with numerous fulfillment centers. He has developed an expertise in industrial slab design and long span composite steel design, both integral to distribution center work.  Working on projects across the country, he has become well versed in various environmental conditions, seismic requirements, permitting requirements and building codes. Aaron values collaborative partnerships, with clients trusting his expertise year after year. As an instrumental leader to the distribution team, he is skilled in architectural / engineering management, process development, cost reduction strategies and permitting. Aaron enjoys road trips with his family, visiting projects he's worked on across the country.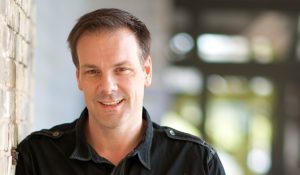 Bart Palmgren
A famous quote by Albert Einstein is one of Bart's favorite's: "In the middle of difficulty lies opportunity." This positive approach has served him well, successfully juggling any number of fast-paced retail projects. Ice arenas to restaurants. Lifestyle centers to casinos. Bart has served as a project captain for a wide array of projects and used Revit on over 50. Bart works very closely with his clients, gaining their trust and confidence as he coordinates with the RSP team developing drawings necessary for successful project completion.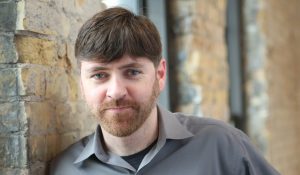 Dustin Bennis
Dustin's the guy who ensures designs are built as intended. One of RSP's first Revit users who is equally well-versed in BIM, Dustin provides the technical expertise required to develop a smart set of construction documents.  His support of new processes and technology has improved the way RSP manages projects. It's also the reason why projects like LifeSource and Mayo Clinic Square turned out beautifully. Both projects featured incredibly complex exterior configurations. Dustin's attention to detail, refinement and drafting details ensured flawless construction. It also makes for interesting dinner party conversations since Dustin can readily recall a fascinating array of facts about each.
Elise Ambrose NCIDQ
From private offices to high panel cubicles to today's 100 percent unassigned free address, Elise has experience with just about every workplace configuration in America. As a member of our corporate studio, Elise manages the design and quality control of Class A workplaces in support of Fortune 100 companies. She's also a team cheerleader, mentoring and encouraging young interior designers. An empathetic listener, Elise readily shares the lessons learned she's gathered over a 20 year career.
Stephanie Shepard
As a project manager in RSP's corporate, healthcare and retail studios, Stephanie is always focused on the Big Picture. Her work with some of the firm's biggest clients requires her to collaborate across several teams and manage multiple projects anywhere in the country. Stephanie is one of our subject matter experts in real estate mergers and acquisitions. As such, she helps to integrate a client's culture, standards and processes across dynamic and expanding portfolios. She's honed her communication skills over the years and is now a mentor to younger staff on how to build strong relationships with clients and consultants. She's also quick to share gardening tips, a passion she pursues every summer, culminating in a bountiful harvest party she shares with family and friends each fall.