RSP Announces Expanded Roster of Senior Associates
RSP is further strengthening and expanding our leadership team through a series of promotions, including these new Senior Associates. The promotions reflect our firm's continued growth as one of the largest architectural firms in the country. Please join us in congratulating these talented individuals.  Read more about each of our leaders on our People page.
ABOUT THE AUTHORS
Jill Carle
For 20 years, Jill has worked on the design and delivery of workplaces. Thousands of square feet. All over the country. For Fortune 50 clients. Her experience spans the evolution of the office. From traditional office environments to today's open, mobile free address solutions. As a Senior Project Manager, it's her job to make sure each and every project is delivered on time and budget. No matter what. No matter where. Including the recent delivery of interior office design for three ground-up buildings for 6,000 employees. She excels at communication and multi-tasking. Which not only serves her well at work, but also at home, where she manages the hockey careers of two teenagers.
Scott Aspenson AIA, NCARB
As a child, Scott was intrigued by his father's hand-drawn reflected ceiling plans. He used to draw over the top of dad's work, fascinated by the geometry and rigor. That early interest in form provided the inspiration to become an architect. Today, Scott can point to complex geometry within his own work for clients like Maurices, the Musical Instrument Museum, the University of Minnesota and more. His interest in the art of architecture continues, thriving on the ability to take a blank site or building shell and ignite the idea communicated in a drawing to be built.
Carolyn Blesi
Merriam-Webster defines "consummate" as complete in every detail, extremely skilled and accomplished, and of the highest degree. And that pretty much sums up Carolyn. As RSP's Senior Administration Manager, Carolyn supervises an administration staff of eight and is RSP President Dave Norback's Executive Assistant. In addition, she is the point person for philanthropic activities such as our annual Habitat for Humanity project week; special events like the Holiday Craft Hop, a 50-artist show and sale in partnership with the American Craft Council; and the RSP Summer Party which brings nearly 1,000 clients and friends of the firm to the Brew House every June. She deftly manages all the details without missing a beat, creating memorable experiences for all involved.
Scott Steinkamp
Retail repositioning is a thing. Especially in the urban core. And Scott knows his way around a tight site. Like the repositioning of Mayo Clinic Square in downtown Minneapolis, a high profile project that revitalized a critical block. He served as project designer on the complex project and remained involved throughout construction. A member of our retail studio, Scott is also project designer for the new 12-story InterContinental Minneapolis-St. Paul Airport, as well as CityPlace, a 100-acre mixed use project in Woodbury. Scott has worked on the design for Walgreen's nationwide retail program and is also working on the redevelopment for Bayshore Town Center.
Tim Grundtner RA, LEED AP BD+C
As a project architect in our Government Studio, Tim thoughtfully and professionally uncovers design opportunities amid an array of requirements from government clients, including the U.S. Army Corps of Engineers. In addition to incorporating sustainable design initiatives which have led to several LEED-Silver certified projects, Tim leads expansive sustainable design charrettes which coordinate efforts between the project design team and the owner. He strives to work with his clients to deliver a completed project which the client can take pride in calling their own. Tim's design skills aren't limited to architecture. He is a passionate wood worker and cabinet builder.
Bennet Johnson
With 30 years of experience, Bennet is a trusted leader on our corporate national program delivery team. He's designed hundreds of workspaces all across the country for Fortune 100 clients. From ground-up corporate campus buildings to small scale tenant improvements. Bennet has a passion for bringing designs to life, ensuring that great design is not only buildable but built to last.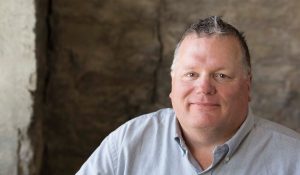 Mitch Steinhoff
Mitch knows how important a brand is to a client. Especially retail clients. Which is why he proactively maintains and manages the brand guidelines and standards for clients like Target Corporation. With over 30 years of experience managing national roll-out programs, Mitch understands the nuances of code compliance, agency reviews and the technical science of architecture in multiple jurisdictions and across the U.S and Canada. He's completed hundreds of projects to date and is known for arriving at creative solutions on fast-track efforts.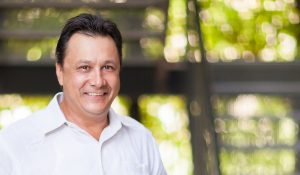 Shane Lucero
If it takes a village to build a building, Shane would be Mayor or Chief of Police. He knows how to efficiently and effectively coordinate all the disciplines and individuals involved. Plus, he can multi-task, often supervising the delivery of construction documents and construction administration for several projects at once. Corporate. Higher Education. Hospitality. He's managed them all. As well as providing sustainability leadership for the firm. Shane managed RSP's first commercially developed LEED project and has remained actively engaged in sustainable design initiatives ever since.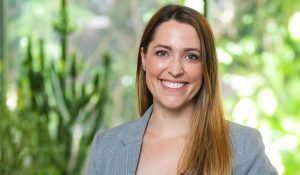 Alissa Franconi Associate IIDA
Alissa has a thing for Legos. Always has. The talented, award-winning interior designer loves those colorful little plastic blocks. She grew up playing with Legos and still does with her two daughters. Design has simply been in her blood from birth. She knew she wanted to be an interior designer at a young age and never wavered. Today she is most proud of her work for Sprouts Farmers Market, a corporate headquarters that has won numerous awards. But she's quick to point out the main reason she loves the project, is the fact the client is now a friend. As the leader of the interior design studio in RSP's Phoenix office, Alissa was instrumental in her team winning the Best of NAIOP 2016: Interior Architect of the Year win. The office designed 628,000 square feet of corporate/industrial space across Arizona in 2015.
Tim Miller
For over 16 years, Tim has designed and managed laboratories and healthcare projects for clients like Mayo Clinic, Allina Health Systems and The Hormel Institute. Pathology labs. Immunology. Microbiology. Mycobacteriology. The list goes on. Hundreds of "ologies" in all different shapes and sizes. His attention to detail and ability to listen to clients' needs and demands ensures a successful project for all. Tim looks at his projects like puzzles with many different pieces, components and individuals that all have their own individual requirements. He is tried and true in helping clients to put all the pieces together by visualizing their spaces, helping to understand adjacencies and workflow and how different areas interact. Tim is dedicated to his projects until every piece is put into place.