RSP Announces Expanded Leadership Team
RSP is pleased to announce a series of promotions that reflect our firm's growth. These talented individuals represent a dynamic cross section of our firm and will provide new thinking, help establish new directions and ensure a vibrant future for the firm. We're excited by the opportunities in front of us and congratulate these new leaders. Read more about each of our leaders on our People page.
ABOUT THE AUTHORS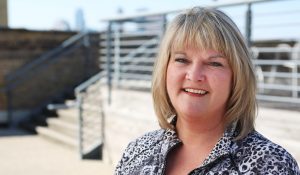 Bonnie Krause AIA
The ultimate team player. A mentor. Someone you can rely on for an honest answer and a solution to a problem. Bonnie is all these things and more. With 30 years of experience, Bonnie has touched nearly every Target store project (that's over 1,000 new stores, remodels and additions across the nation) to pass through RSP. As Principal and co-manager of the firm's work with Target, she oversees the entire process – from scheduling and project delivery to ensuring the client's expectations are met and all contracts are accurately managed. Her ability to be flexible and remain efficient is the key to her team's success. "We are creative problem and process solvers. This program is a unique animal, but I couldn't do what I do without the rest of my team." - Bonnie Krause, AIA She understands that a happy team is an effective team. Her aim is to create a work environment that is supportive, hard-working and fun. A mentality that is on target with her clients too.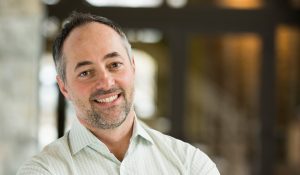 David Serrano AIA
Whether he's guiding a design team on a complex workspace or one of his son's teams on the basketball court, David is a passionate leader always willing to share his time and talents. A Principal and Director of Interiors, he specializes in transformative tenant improvement projects and creating environments in which companies will thrive. Recent revitalizations range anywhere from prominent blocks of downtown Minneapolis all the way to high-profile suburban buildings. The long list of renovation projects represents David's ability to uncover unique design solutions that satisfy the goals of multiple stakeholders. Just like any good coach, he leads while listening, takes time to understand what his team needs, and then shares the game plan for success. And with each victory, he's always game for a hearty team celebration.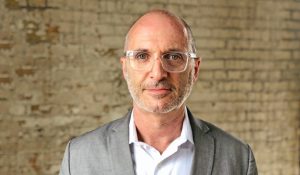 Derek McCallum AIA, LEED BD+C, NCARB
Derek is a lifelong student of the design process. His appreciation for the arts extends beyond architecture to music, film, and creative problem solving. It translates into a diverse range of architecture and multi-media solutions that infuse others with an appreciation for beauty. Whether a corporate headquarters, innovation center, hotel, or public space, Derek's design approach is to understand how space makes the user feel. Empathetic design is a hallmark of his practice and something he shares across the firm. As a design principal, Derek's leadership expands beyond market sectors, studios and offices. He continues to push dynamic visualization tools, 3D printing and mixed reality approaches believing firmly in the process as well as the end product. Derek is often at the center of passionate philosophical debates, design discussions and inventive explorations. As such, he leads, influences and mentors. Active at both the local and state level of the AIA, Derek is currently serving on the AIA Minnesota Board of Directors. He is also an adjunct instructor at the University of Minnesota School of Architecture and on the school's advisory board.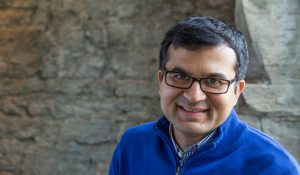 Dev Jain
CEO and Managing Director of Alexander Architects Pvt. Ltd., an RSP Architects (USA) subsidiary located in Bangalore, India. Dev is responsible for new business in the subcontinent region and enabling our projects' global delivery model.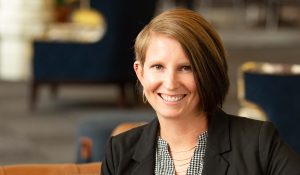 Heather Dunn
Her first client is still her client today. This twenty-year relationship – and the trust, dedication and respect that goes along with it – is the perfect metaphor for Heather's work. As a managing principal at RSP, her curiosity and drive to continuously improve fuels her success on projects of varying scope and size. From tenant improvements to national real estate programs, Heather's agility lies in celebrating the details and envisioning the bigger picture, connecting elements along the way. She's also got a knack for process engineering and adapts easily to the evolving corporate real estate landscape. For her, design is about embracing your inner entrepreneur. It's about making life, work and play more productive and enjoyable for everyone, no matter who they are or what they do. She actively listens to her clients' wants, needs and goals, adopting their mission as her own. She does the same for her team -  driving individuals to learn, grow and innovate, both personally and professionally. Outside of work, Heather loves exploring nature and experimental gardening with her two daughters and making room in her house for her next furniture find.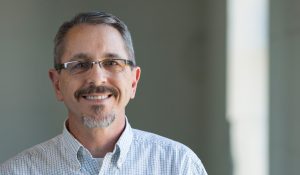 Courtney Kuch
One of RSP's most experienced retail project managers, Courtney leads RSP teams in the development of retail shopping centers, mixed-use developments, recreation, casino and hotel projects. He has served as both architect and manager on more than 30 retail center projects including The Shops at West End, Mayo Clinic Square and Central Park Commons. Courtney shares his experience, knowledge and advice with those on our retail team, serving as a thoughtful and respected mentor.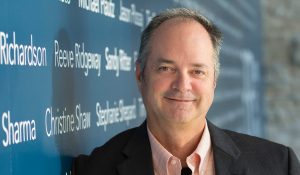 Terry Helland AIA, LEED AP
Terry equates his long career in project management with his favorite pastime: sailing. Both require directional leadership, attention to detail and passion. He brings this same mindset to each of RSP's corporate projects. A seasoned architect with over 30 years' experience, Terry has worked on many of the most complex projects in RSP's recent portfolio. He enjoys both problem solving and executing design plans that exceed his client's expectations. A self-professed "get it done" type, Terry not only empowers his team, but is always willing to help fill the gaps. He leads his team with confidence, energy and genuine respect for his colleagues. Whether he is working or sailing, Terry loves mapping out a course to find the best solutions for clients.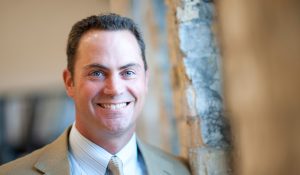 Ed Hess
As RSP's Principal of the distribution/warehouse studio, Ed is program manager for our work with clients like Walmart, UPS, Nestle and Whole Foods. He is highly experienced with program and project management, multi-discipline design, process development, material handling, refrigeration and vendor coordination. Ed knows that these facilities are more than just storage centers: it's a workplace. He takes the time to understand the right integration of key elements for improved employee satisfaction and well-being. Like state-of-the-art docking systems built for efficiency and ease. He's understandably proud of our work with Whole Foods to design and deliver an innovative and highly sustainable distribution center in Chicago and Southern California. Working in close collaboration with the client, Ed thought outside the distribution box to incorporate sustainable design elements like using 90% recycled steel, LED lighting and finding a way to have zero freon on site.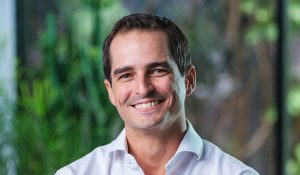 Jason Ploszaj AIA
Jason thinks design should ask more of its spaces. He believes the built environment can cultivate relationships, and encourage us to look up from our phones and engage with our surroundings. His experience ranges from large scale planning to human scaled details, pioneering projects that celebrate the "hidden" spaces of buildings. The out of the way, in-between places. It is in these often-overlooked spots that he finds ways to offer innovative details that surprise and delight his clients. More than creating places to live and work, Jason thinks architecture should make people feel inspired to connect with nature and each other. As a design principal with the firm, Jason is passionate about fostering a design culture and mentoring staff to create sustainable and memorable design solutions for his clients and the community. Jason was recently featured in AZ Big Media's 2019 people to know: click to read more here.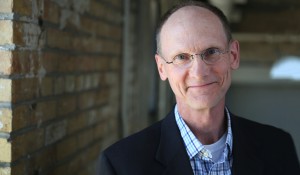 Mark Forsberg AIA
Mark is a highly experienced architect and designer, bringing over 35 years of experience working with corporate and institutional clients on a wide variety of projects. A design lead for large scale projects, Mark has overseen more than $400M in construction of office space in downtown Minneapolis alone. (That doesn't even take into account all the projects he's designed across the river in St. Paul or elsewhere in the U.S.). He has also designed numerous mission critical projects including data centers, operations centers, and disaster recovery projects. Mark's ability to think critically drives his design process, ensuring every aspect of a project has been considered.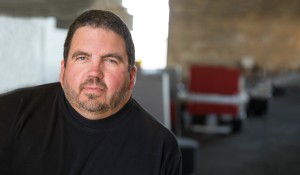 Matt Lilly CSI, CCCA
An experienced senior project manager and construction contract administrator, Matt has been integral to the execution of a diverse set of complex commercial projects. With over 30 years of experience, project types include medical laboratories, high-tech clean rooms, data centers and manufacturing space. He has also worked on corporate offices, tenant fit-ups and ground up low/high rise office buildings. His extensive management skills don't stop there. Matt enjoys identifying and articulating the right people, for the right projects and mentoring younger staff throughout the process. Clients, consultants and colleagues appreciate Matt's holistic, hands-on approach, ultimately leading them to success.