Where to find RSP at A'17 MN
It's that time of the year when we get to join our fellow colleagues from near and far at A'17MN, The Minnesota Conference on Architecture. This year's conference is filled with sessions and thought-leaders representing all areas of expertise and points of view. It's a wonderful gathering where we can each learn, share and become inspired by the immense opportunities of our industry.
Derek McCallum, AIA (incoming president) along with Jim Butler, AIA, LEED AP, Neal Cross, AIA and Rachel Usher, AIA (Conference Programs Committee members) are especially excited. They have ideated, planned and served; bringing energy, inquiry and humor with the entire team, for the single largest annual event in Minnesota for architects.
We're excited to be hosting multiple sessions again this year (including two on Student Day). Take a look at what we have lined-up and make sure you stop by to introduce yourself; we look forward to meeting and learning with you.
DESIGN(ING) EXPERIENCES — CREATING 3D STORYTELLING IN THE BUILT ENVIRONMENT
Tuesday, November 14th @ 8:30am – 10:00am
1.5 LUs | Experience Level: All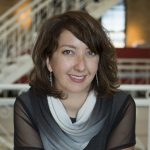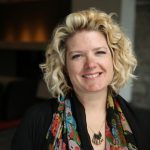 Experiencing a space, not just walking through it, is design taken to the next level: storytelling and artful empathy that expresses itself in the mood of the space. In a world that is quickly trending away from owning things, replaced by a craving for experiences, design is evolving and connecting the visual story with a carefully-crafted expression that transcends original concepts of architecture. This program is inspired by the design approach, and will explore how to enhance projects through collaborative processes by designers that are working with a range of team experiences.
Heather Novak-Peterson, Associate AIA, Associate and Senior Environmental Designer, is an award-winning designer and collaborative consultant working with many different teams in different project settings. Heather is a professional artist, designer, and author and illustrator of several published books. She has created environmental art, custom niches, and branding projects for corporations, restaurants, retail, and hospitality, both locally and internationally.
Rachel Usher, AIA, LEED® AP, Associate, is an interior architect with a background in the visual arts. Her approach to architecture stems from a passion for the experience of the individual in the built environment. She collaborates with the experience and exhibit design practice of RSP's Dreambox studio, as well as the more traditional architectural practice of the firm
DO-DO'S AND DON'TS OF TOILET ROOM DESIGN
Wednesday, November 15th @ 2:30 – 4:00pm
1.5 LUs // HSW | Experience Level: All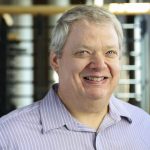 A lot of toilet room design seminars deal mostly with accessibility and clearances. But there are many other considerations beyond code that create a successful toilet room design. Proper layout, choice of materials and attention to detail create durability and user comfort. This program will take a close look at a room with a lot of messy issues and will address layout, materials, accessories, and plumbing fixtures.
Jim Butler, AIA, LEED® AP, Associate and Senior Project Architect, performs quality and code reviews for the firm. He is the project architect for Maurice's headquarters in downtown Duluth. Prior to RSP, Jim was employed at HGA Architects and Engineers for 27 years, where he also did quality reviews and was the project architect for over 175 projects, receiving several AIA Minnesota Honor Awards.
JEOPARDY AND ETHICS
Co-sponsored by the National Council of Architectural Registration Boards
Thursday, November 16th (Student Day) @ 8:00 – 10:00am
2.0 LUs // HSW // ETHICS | Experience Level: All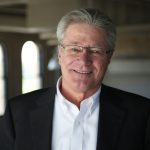 Complex rules and regulations surround every aspect of the architectural profession, particularly in the area of ethics. Are you in jeopardy of violating the standards you're obliged to follow? Did you know the Minnesota AELSLAGID Board now requires two hours of ethics credits by June 30, 2018 to renew your license?
This lively and engaging session will use a case-study approach to explore legal and ethical issues in the practice of architecture. You'll gain a deeper understanding of the ethical standards that are your legal obligations as a licensed professional, and learn how to avoid the risk of losing your right to practice through unethical actions. Resources covered in this session will include the NCARB Rules of Conduct, the AIA Code of Ethics, and more. Find out how you can best integrate professional ethical standards into your daily practice and avoid a game-ending move.
Dave Norback, AIA, has been president of RSP Architects for over 20 years, supervising the opening of offices across the United States and around the world. He serves as the firm's corporate studio leader and is active on a day-to-day basis with several of the firm's national clients. Dave represents the firm through civic involvements including the Minneapolis Downtown Council, the UMN College of Design, and the Minneapolis Riverfront Partnership.
FIRMS GIVING BACK
Thursday, November 16th (Student Day) @ 2:00 – 3:30pm
1.5 LUs // HSW | Experience Level: All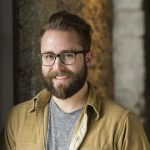 This program will explore the myriad ways that the skills of an architect have been used to benefit individuals, communities, and the world. 13 firms responded to our call to participate in this program and share how their firm gives back; to share their favorite pro bono project story.
Attend this fast-paced program of images and talk, presented in a PechaKucha-like format (pronounced Petch-aa Koo-chaa). Moderated by Sean Higgins, Assoc. AIA, this program will highlight the philanthropic work of our firms. Celebrate and be inspired as you hear the stories and ways your colleagues are making a difference in the world.
RSP Architects Presentation: Projects with American Refugee Committee
COMMUNITY WELL BEING SCORECARD
Friday, November 17th @ 8:30 – 10:00am
1.5 LUs // HSW | Experience Level: All
This program will introduce an initial set of community wellbeing principles that are based on the work of the UMN Center for Spirituality and Healing and the work and observations of Dr. Richard Jackson during his 2015 Twin Cities Placemaking Residency (sponsored by the Saint Paul Riverfront Corporation). The principles generally address health, purpose, relationships, community, environment, and safety and will be applied in scorecard form to several community design initiatives. This program will present a scorecard overview of three projects: EXPO 2023, Destination Medical Center, and the Little Africa Cultural Corridor, and then describe what efforts are being made to achieve better community well-being outcomes.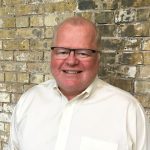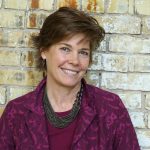 Tim Griffin, AIA, LEED® AP, is a Senior Research Fellow at the Minnesota Design Center and a design advisor for RSP Architects. He is collaborating with the UMN Center for Spirituality and Healing to develop a framework for Community Well-Being in the community design space throughout Minnesota communities.
Nancy O'Brien is an experience strategist at RSP Architects in the Dreambox studio. Nancy has a background in business strategy, change management and organizational effectiveness mixed with 10 years of research on happiness and well being. She works with organizations to align all the elements of their experience — people, process and place — to enhance well-being and measure the impact on individual and organizational goals.