MSCA Focus on Rochester
The Connection Newsletter, June 2017, Minnesota Shopping Center Association
Featured Article by Susanne Miller, Loucks, and Natina James, RSP Architects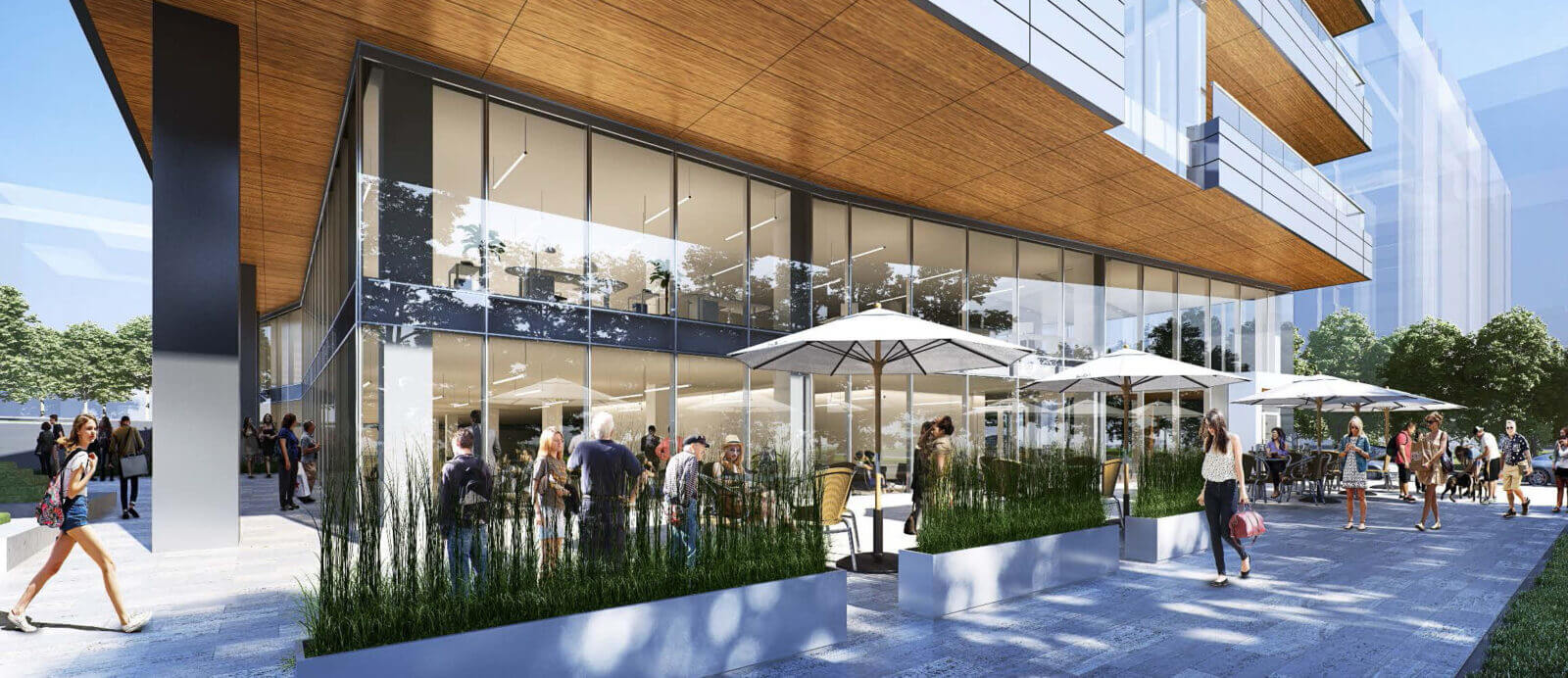 WHAT DEFINES THE RETAIL INDUSTRY IN ROCHESTER, AND WHAT DOES THE FUTURE HOLD? WE SPOKE WITH A COUPLE OF LOCAL LEADERS TO LEARN MORE.
Ideal Blend of Local and National Retailers
Rochester born-and-raised Jenna Bowman is the executive director of Rochester Downtown Alliance, a public-private partnership which serves a 44-block downtown service district. Bowman says, "We are incredibly fortunate to have thriving, locally owned businesses in downtown Rochester. We know our loyal customers and we're nimble enough to adapt to future changes. We also create special events like Ladies Night Out to help showcase the quality of downtown." Bowman adds, "There continues to be opportunity as Rochester grows. We are beginning to see a solid mix of locally owned and Minnesota owned retailers join our community.
In terms of the blend of small local retailers and large national chains, Bowman provides an example of synergy, "University Square is a mix of unique local shops combined with chains. Each one benefits from the other. Larger chains see foot traffic from shoppers visiting their favorite local shop, and locally owned retailers benefit from promotions run by bigger chains with sizable marketing budgets. Ultimately, there is room for everyone.
People Who Live Downtown, Spend Downtown
Retail traffic follows people. According to Patrick Seeb of Destination Medical Center Economic Development Agency (DMC EDA), Rochester is becoming increasingly interesting as a place to live. There are a few existing neighborhoods where people already have a pattern of walking downtown to play, eat, and shop. The new apartments in the works will create a large uptick of downtown residents, who spend seven times as much downtown as a downtown worker.
Seeb says, "People who live downtown are choosing to live in smaller spaces, and get fulfillment from being outside and interacting on the street. Retail is changing in response to the desire for smaller, experiential spaces, and the specialty shops, art galleries, and restaurants, are responsive to these trends. Once the Alatus and Opus projects are complete, our downtown population will grow even more." One of the first new luxury apartment to open is 501 On First in the Discovery Square Sub-District.
Disjointed at Times
Much of Rochester's retail is located underground in the subway system. This can sometimes feel a bit disjointed, with some retail at street level, some underground, and some at Apache Mall or other strip malls. Despite this challenge, Seeb says, "Rochester retail rivals any downtown of a city this size, and of many cities larger than us, and that's because we have more than three million people visiting each year.
DMC Driving Retention and Innovation
According to Seeb, DMC's strategy is "to grow Rochester in terms of its attractiveness for investment, commercial and business development, healthcare choice, and resident retention." In terms of retail, Seeb says the formula is simple, "The more people that live in Rochester, and visit Rochester, the more retail we can support."
Bowman shares that Mayo "brings an astounding number of visitors to Rochester, many of whom return each year. It is important for retailers to fully understand visitors' shopping needs, yet stay connected to the local community, since at times residents can forget what's in their own backyard.
National consulting firm HR&A conducted a study for DMC as part of Heart of the City Design to understand current retail sales and the market. They found that current retail sales are less than the capacity. Seeb shares, "What this means is that there is money that is not being spent downtown. We have a great starting point, but based on data from HR&A, there is room to grow in food, beverage, and clothing." According to the DMC, patients and their families spend 70% of their time away from the clinic. It's essential that the Heart of the City creates a thriving crossroads fulfilling all needs – commercial hospitality retail and residential.
There is a resident retention strategy attached to DMC, as well. Discovery Square and other similar initiatives may help keep people in Rochester who otherwise would spend a few years at Mayo during a fellowship or residency, and then move on.
DMC provides Rochester retailers with an opportunity to try out new ideas. Seeb says, for example, "As we are designing streets, we are already anticipating driverless cars. This is actually an asset to the entire state. We will be testing innovative ideas that can then be applied in other cities." The DMC and City of Rochester are working to anticipate and design the future of transit for the city.
Seeb concludes by mentioning the bridge that he and other leaders are striving to build between DMC and long-time Rochester residents. He states, "Rochester has changed immensely over past 20 years. As we look ahead to the next 20 and beyond, the difference this time around is that we are helping to steward that change."
Rochester developer and builder Joe Weis says he "would like to see a shopping area with a concentration of one-of-a-kind boutiques that would attract locals and Mayo visitors alike." Based on research to-date and projections, Rochester seems poised to support concepts like this and more. Expect to see more new retail concepts with a medical flavor. A new trend is medical retail. These concepts are filling a unique niche – medical services and evidence based treatments in a retail / spa environment. Bowman concludes, "You simply cannot replicate the personal touch. Across the board, even generationally, the Rochester retail experience is all about top-quality goods and relationships."
ROCHESTER IS A HUB OF ACTIVITY THESE DAYS. THE FOLLOWING TIMELINE PROVIDES A SLIDE OF SPRING 2017:
March 23, 2017 — DMC "Destination Medical Center" meets private investment threshold of $200M needed to receive state dollars for public infrastructure improvements. "The momentum we're building, based on this business model, has never been stronger," says Lisa Clarke, executive director of the DMC EDA. The DMC is an integrated district found in principles of translation medicine – "a rapidly growing discipline in biomedical research and aims to expedite the discovery of new diagnostic tools and treatments by using a multi-disciplinary highly collaborative 'bench-to-bedside' approach"
April 10, 2017 — The Rochester Post Bulletin reports that Twin Cities-based Ryan Companies $1.7M deal for South Broadway retail development will dramatically reshape Rochester's physical landscape. The 8.8 acre site plan calls for four commercial buildings, two with national retail tenants.
April 27, 2017 — Mortenson announces the specific location for construction of the hallmark Discovery Square project. The planned 60k SF, state-of-the-art research and development complex, designed by RSP Architects and HOK, will be located at the corner of 4th Street SW and 2nd Avenue SW. Groundbreaking of first building will be in 2017 with expected continued growth up to two million square feet over the next two decades.
May 4, 2017 — More than 200 individuals attend the first Rochester Real Estate Development and Investment Summit. The summit's timing coincides with the grand opening of Mayo Civic Center's expanded facility, which features a new 40k SF ballroom and 188k SF increase in usable function space.